Montague Origins & Evolution
Montague, often referred to as Montague the Beautiful due to its picturesque riverside setting, is a Canadian city situated in Kings County, Prince Edward Island. Its history traces back to the 18th century when it was established as a ferrying point. Over these early years, its location on the Montague River contributed to its development as a shipbuilding hub and eventually led to its incorporation as a town in 1917. The city has gradually advanced into a vibrant locale teeming with heart-warming charm and friendly residents while preserving its rich cultural heritage and historical landmarks.
Interestingly, Montague is named after George Brudenell Montague, who was the Duke of Montague. The city has evolved noticeably since its inception, expanding in sync with industrial and service sectors growth. Although its population is relatively small, the city has managed to maintain a robust character distinguished by a warm community spirit and appreciation for local culture.
City's Geography & Demography
Montague is located in the southeastern part of Prince Edward Island and, in effect, offers a spectacular viewpoint of the scenic Montague River. The city has a temperate maritime climate, characterized by mild, wet winters and relatively cool summers that invites in those who appreciate a mild atmosphere.
Demographically, the city houses a population of approximately 2000 people, reflecting a quaint small-town ambiance. This creates an interconnected community where everyone is treated like close-knit family: a trend that has been preserved over generations and adds to its welcoming traits.
Cultural & Artistic Landscape in Montague
The cultural fabric of Montague is rich in diversity, showcasing an array of artistic and cultural ventures. The Montague Waterfront Park and Marina is home to a myriad of events including the annual Summer Days Festival, which sees local and visiting artists showcasing music, art, and culinary delights. Ensuring a vibrant cultural scene, the town prides itself on the Garden of the Gulf Museum, a fascinating archival treasure house, presenting historical artifacts that narrate the city's nucleus and evolution.
Additionally, the artistic ambience of Montague is equally impressive, featuring the Station Theatre. This gem hosts a wide variety of performances spanning music, plays, and a children's summer theatre camp, playing a vital role in nurturing local talent and promoting a culture of arts.
Educational & Research Facilities
Despite its small size, Montague caters efficiently to the educational needs of its residents. Montague Regional High School, servicing grades 10-12, is a noteworthy educational institution within the town. It offers extracurricular activities and a comprehensive curriculum designed to mold students into responsible adults. Their advance education needs are met by the Eastern PEI Campus of Holland College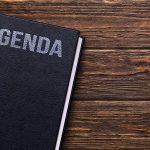 A Glimpse into Holland College's Past Established in 1969, Holland College draws its esteemed history from a foundation curiously connected to colonial roots. The college shares its name with the illustrious Samuel Johan Holland, a military officer, cartographer and the first Surveyor General of British North America. This college is more than just an educational institution, it's an enduring testament..., known for its diverse programs and education services.
Moreover, Montague Rotary Library serves as an important knowledge hub, with an extensive collection of books, digital resources, and year-round programs for all age groups.
Montague's Highlights & Recreation
Visitors and residents alike find solace in Montague's expansive green spaces. Cavendish Grove, a part of Prince Edward Island National Park, boasts trails that wind their way through fragrant, large trees and offers gorgeous beach views. For those seeking a history-drenched stroll, the Confederation Trail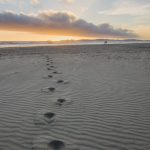 Trail Origins & Evolution The city of Trail, situated in British Columbia, Canada, holds a rich history that traces its roots to the 19th century. The city was founded by prospectors during the Gold Rush era, enticed by its bountiful deposits of minerals, mainly gold, silver, and copper. Later, the thriving mining industry prompted the construction of the Trail Smelter,..., originally a railway line, stretches across the city, offering an invigorating walk through Montague's picturesque landscape.
Commerce & Conveniences
Despite its small size, Montague hosts a satisfying selection of shops and amenities that cater to various needs. Down East Mall, the town's main shopping center, offers an array of stores, while the Farmer's Market showcases local produce, arts, and crafts every Saturday. Crucial facilities like banks, post office, and adequate healthcare establishments are also dispersed around the city for convenience.
Transport & Connectivity
The transit services in Montague are robust and reliable, making commutation hassle-free. The town is serviced by T3 transit which travels between Charlottetown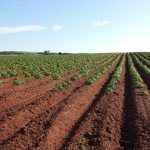 Charlottetown Origins & Evolution Known as the "Birthplace of Confederation", the Canadian city of Charlottetown is steeped in rich history and famed for its pivotal role in the nation's founding. Charlottetown was first settled in 1720 by French colonists and officially founded as a town in 1765 by British Captain Samuel Holland. Following a rise in British influence following the..., Montague, and Georgetown throughout the week. The Charlottetown Airport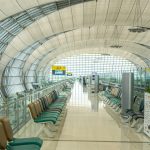 The Historical Significance of Charlottetown Airport Charlottetown Airport, nestled on the picturesque Prince Edward Island, holds a profound historical significance that reverberates throughout Canada. Serving as the birthplace of Canadian aviation, this airport witnessed the first flight in the country in 1919. The legendary pilot, Captain Erroll Boyd, soared into the skies from this very airstrip, marking a monumental milestone..., located 45 kilometers away, is the nearest airport, thus efficiently connecting Montague with major Canadian cities.
Sports Facilities
Montague caters well to sports enthusiasts too. It is home to the Cavendish Farms Wellness Centre, a state-of-the-art facility housing a fitness center, walking track, and an NHL-sized ice surface. For golf lovers, the renowned Dundarave Golf Course offers a world-class golfing experience that accentuates the city's recreational essence.
Traveler's Final Take
For anyone traveling to Montague, the warm ambiance, bountiful education and recreational facilities, easy connectivity, and compact convenience are sure to charm. Its engaging artistic landscape, coupled with a rich cultural hue, welcomes every visitor with open arms. Overall, Montague offers an unforgettable blend of Canadian hospitality, history, and scenery.
Must-Visit Spots in Montague:
1. Montague Waterfront Park and Marina
2. The Garden of the Gulf Museum
3. Station Theatre
4. Montague Regional High School
5. The Eastern PEI Campus of Holland College
6. Montague Rotary Library
7. Cavendish Grove
8. Confederation Trail
9. Down East Mall
10. Farmer's Market
11. T3 transit stations
12. Cavendish Farms Wellness Centre
13. Dundarave Golf Course