Charlottetown Origins & Evolution
Known as the "Birthplace of Confederation", the Canadian city of Charlottetown is steeped in rich history and famed for its pivotal role in the nation's founding. Charlottetown was first settled in 1720 by French colonists and officially founded as a town in 1765 by British Captain Samuel Holland. Following a rise in British influence following the Treaty of Paris, Charlottetown evolved into a bustling hub of business and agriculture. In 1864, the Charlottetown Conference, a cornerstone event in fashioning the confederation of Canada, took place in what is now known as the Province House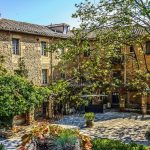 Discover the Rich History of Province House Nestled in the heart of Charlottetown, the capital city of Prince Edward Island, Province House stands as a testament to Canada's rich history. Built in the early 19th century, it is renowned as the birthplace of Canadian Confederation, making it a truly significant landmark. Stepping inside this grand building feels like stepping back.... Today, this enchanting city artfully blends this historical charm with a modern, progressive spirit.
Over the years, various improvements and transformations have greatly shaped Charlottetown's cultural landscape and economic development. The city's harbor was deepened and expanded in the mid-20th century, which led to a significant boom in trade and increased the city's commercial activity. In recent years, Charlottetown's technology industry has experienced substantial growth, further diversifying its economic landscape.
City's Geography & Demography
Located on the southern coast of Prince Edward Island, Charlottetown boasts a picturesque setting with its waterfront downtown core and rolling rural landscapes. Owing to its maritime climate, the city experiences mild winters and comfortable summers, making it a year-round destination for tourists.
As per the 2016 census, Charlottetown is home to over 36,000 residents. The vibrancy of life in Charlottetown is further reflected in the cultural diversity of its population. The city is a welcoming home to multicultural residents, enriching the city with various cultural impressions and making it a truly cosmopolitan hub.
Cultural & Artistic Landscape in Charlottetown
Charlottetown pulsates with a rich artistic spirit. The city plays host to a myriad of cultural events, including the eminent Charlottetown Festival. The Confederation Centre of the Arts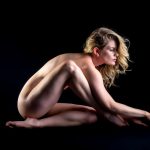 Historical Significance of Confederation Centre of the Arts Born from the heart of Canada's 100th-anniversary celebrations in 1964, the Confederation Centre of the Arts symbolizes the nation's commitment to preserving its rich cultural heritage and celebrates the country's formation and evolution. Hearteningly, every province and territory participated in its establishment, reflecting Canada's unified spirit. The Centre is not only an..., a national arts center, museum, and memorial, houses multiple theaters and an art gallery, making it a must-visit for art enthusiasts.
In addition, the city is sprinkled with numerous independent galleries that showcase the works of local artists. The Beaconsfield Historic House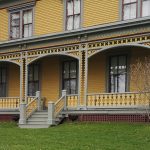 The Historical Significance of Beaconsfield Historic House Beaconsfield Historic House, located in Charlottetown, Prince Edward Island, stands as a testament to Canada's rich history and cultural heritage. Originally built in 1877 for James Peake, a prominent shipbuilder, this elegant Victorian mansion has been carefully preserved and turned into a museum, offering visitors a glimpse into the opulent lifestyle of the..., an architectural gem with Victorian charm, offers insights into the city's history.
Educational & Research Facilities
The presence of institutional bodies like the University of Prince Edward Island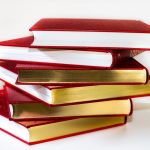 The Historical Significance Located in Charlottetown, the shimmering capital city of Prince Edward Island, the University of Prince Edward Island, fondly known as UPEI, is steeped in rich history and culture. It was established in 1969 through the amalgamation of Prince Edward Island's two-centuries-old public institutions: Prince of Wales College and Saint Dunstan's University. The resulting institution exudes a unique... and Holland College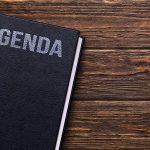 A Glimpse into Holland College's Past Established in 1969, Holland College draws its esteemed history from a foundation curiously connected to colonial roots. The college shares its name with the illustrious Samuel Johan Holland, a military officer, cartographer and the first Surveyor General of British North America. This college is more than just an educational institution, it's an enduring testament... contribute significantly to Charlottetown's educational prestige. These institutions are renowned for their research initiatives and diverse academic offerings. Charlottetown also houses the Robertson Library, a treasure trove of knowledge, offering a vast collection of books and e-resources.
Charlottetown's Highlights & Recreation
From beautiful parks like Victoria Park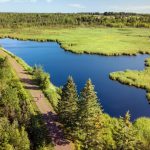 The Historical Significance of Victoria Park Victoria Park, located in the heart of downtown Charlottetown, Prince Edward Island, is a remarkable Canadian landmark steeped in rich history. Established in 1873, this iconic urban green space has witnessed countless significant events, making it an integral part of Canadian heritage. The park was named after Queen Victoria, who reigned during the time... to national historic sites such as Province House, Charlottetown offers numerous recreational spots. Visitors can explore the gorgeous waterfront of the Charlottetown Harbour, enjoy an afternoon in scenic Confederation Landing Park, or take a leisurely stroll in Victoria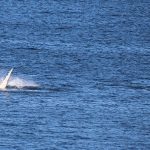 Victoria Origins & Evolution Victoria, nicknamed the "City of Gardens", is the capital of British Columbia, Canada, founded in 1843 by the Hudson Bay Company's James Douglas as a fort. The city was named after Queen Victoria of the United Kingdom. Vibrating with rich history, Victoria evolved from a small settlement to a vibrant metropolis, with an architectural nod to... Row, a pedestrian street lined with shops and restaurants.
Commerce & Conveniences
Charlottetown offers a delightful mix of small, locally owned shops and larger retailers, providing plenty of shopping options for residents and tourists. The city centre features ample banking facilities, postal services, and hosts numerous seasonal sales events.
Transport & Connectivity
Charlottetown offers modern public transportation with a network of bus routes operating throughout the city. In addition, the city is the location of the Charlottetown Airport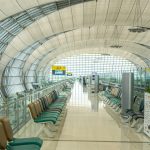 The Historical Significance of Charlottetown Airport Charlottetown Airport, nestled on the picturesque Prince Edward Island, holds a profound historical significance that reverberates throughout Canada. Serving as the birthplace of Canadian aviation, this airport witnessed the first flight in the country in 1919. The legendary pilot, Captain Erroll Boyd, soared into the skies from this very airstrip, marking a monumental milestone..., offering convenient air connectivity to major Canadian cities and other international destinations. The city also features a well-established road network, making it easy to navigate by car.
Sports Facilities
Sporting facilities abound in Charlottetown, with Eastlink Centre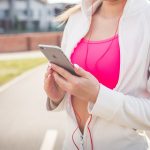 A Glimpse into Eastlink Centre's Pioneering History Embodying the vibrant spirit of Prince George, British Columbia, the Eastlink Centre is a testament to the city's enduring legacy and rich cultural heritage. Originating as the Prince George Multiplex in 2008, this iconic establishment was christened as the Eastlink Centre in 2012. Deeply intertwined with the community's history, the center harbors a... being a prime location for diverse sporting events. MacDonald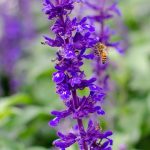 Macdonald Origins & Evolution Rooted in rich history, Macdonald originated as a farming community in the 19th century. Over the years, it has developed into a thriving city that has preserved its history while embracing the developments of the modern world. Initially, it was named after the Canadian politician and first Prime Minister Sir John A. Macdonald. The city has... Soccer Complex and Simmons Sport Centre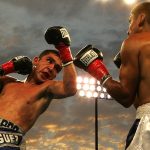 An Introduction to Simmons Sport Centre Perched on the mighty banks of Bow River, housed within an impeccable red brick structure laden with an indelicable link to Calgary's vibrant past, stands the Simmons Sport Centre. This celebrated institution, nestled in the heart of the city, has swiftly emerged as not only a lynchpin of Canadian sports, but also an architectural... host various games throughout the year, serving as popular spots for sports enthusiasts.
Traveler's Final Take
Charlottetown is a city that effortlessly weaves historical charm with contemporary allure. Whether it's exploring the city's artistic pulse, indulging in local delicacies, or simply enjoying the natural beauty of its parks and waterfront, Charlottetown promises an unparalleled experience.
Must-Visit Spots in Charlottetown
Province House
Confederation Centre of the Arts
Beaconsfield

Beaconsfield Origins & Evolution Beaconsfield, located in Canada's province of Quebec, was founded in 1910. Its history is deeply intertwingled with the railroads that not only brought places closer but also instigated the development of this community. This West Island suburb of Montreal has morphed into a sophisticated and bustling city from its former status as a quaint summer retreat...

Historic House
University of Prince Edward Island
Holland College
Robertson Library
Victoria Park
Charlottetown Harbour
Confederation Landing Park
Victoria Row
Eastlink Centre
MacDonald Soccer Complex
Simmons Sport Centre
Charlottetown Airport