Moose Jaw Origins & Evolution
Moose Jaw, a city in south-central Saskatchewan, Canada, was founded in 1882 during the construction of the Canadian Pacific railway. The origins of its unique name still remain an intriguing mystery, contributing to the city's charm. It grew rapidly, becoming an important railway junction and agricultural center. Formerly known as a bootlegging hub, the city's history is rich with tales of Al Capone's alleged connections and notorious underground tunnels. "The Jaw", as locals affectionately call it, effectively blends a nostalgic past with an ambitious outlook towards the future.
Throughout its evolution, this city of approximately 34,000 people has managed to preserve its unique sense of community and hospitality. With its historical architecture, storied past, and vibrant contemporary culture, the city provides a compelling blend of attractions that beckon to both locals and tourists alike.
City's Geography & Demography
Located 71 kilometers (44 miles) west of Regina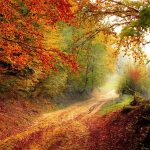 Regina Origins & Evolution Settled on the beautiful prairies of Saskatchewan is the charming city of Regina, the province's capital. The city was founded on the Treaty 4 land, traditional territory of the Cree, Saulteaux, Lakota, Dakota, and Nakota peoples, and homeland of the Métis in 1882, named in honour of Queen Victoria, or "Victoria Regina". Regina grew rapidly when..., the provincial capital, Moose Jaw enjoys a convenient geographical location. Best described as a prairie city known for its exceptionally sunny weather, the region experiences significant seasonal temperature variances, making it an ideal destination for individuals seeking a vibrant and dynamic climate.
The city's population is a diverse mix of ethnicities, reflecting the welcoming and inclusive nature of the community. With a statistically higher average age than the national average, Moose Jaw is often associated with a more relaxed pace of life, making it a preferred destination for retirees.
Cultural & Artistic Landscape in Moose Jaw
Culture and arts enthusiasts will appreciate Moose Jaw's impressive array of offerings. The Moose Jaw Cultural Centre houses The Mae Wilson Theatre, which regularly hosts performances, and the Moose Jaw Museum and Art Gallery that showcases local art and culture.
The city is also widely known for its annual Moose Jaw Cultural Festival that celebrates local talent in the fields of music, dance, and visual arts, fostering a sense of communal unity and artistic identity. The vibrant street murals depict scenes from the city's past, adding color and artistic flair to the urban landscape.
Educational & Research Facilities
Moose Jaw is home to the Saskatchewan Polytechnic Moose Jaw Campus, which serves as a significant educational and research institution. The city's comprehensive library system, including the Moose Jaw Public Library, serves as crucial community resources, offering a wide range of programs and services that cater to residents' various intellectual needs.
Moose Jaw's Highlights & Recreation
Visitors to Moose Jaw can enjoy various recreational venues and attractions that encapsulate the city's spirit – from the Tunnels of Moose Jaw, a year-round tourist attraction presenting the city's tumultuous past, to the Wakamow Valley Urban Park offering bucolic landscapes for nature lovers. Other highlights include the warm mineral waters of the Temple Gardens Mineral Spa, and the iconic "Mac the Moose", a giant sculpture that's a notable landmark and popular photo-op destination.
Commerce & Conveniences
Moose Jaw significantly serves the agricultural, industrial, and retail sectors. The Town 'n' Country Mall, among other shopping complexes, provides a wide variety of retail outlets catering to shoppers' diverse needs. For increased convenience, the city maintains an efficient postal system and offers several banking options.
Transport & Connectivity
Moose Jaw is well-connected through the Trans-Canada Highway, offering easy access to various provincial and national locations. For those who prefer public transport, the city has a dependable bus service. The city's regional airport, Moose Jaw Municipal Airport, caters to those traveling from further away.
Sports Facilities
Moose Jaw is also home to numerous sports facilities. The Mosaic Place houses the Moose Jaw Warriors ice hockey team and can seat over 4000 spectators. The city also boasts well-equipped recreational centers, sports complexes, and golf courses catering to diverse sporting interests.
Traveler's Final Take
Whether you're a history aficionado, a cultural enthusiast, or someone seeking leisurely strolls in parks, Moose Jaw has something to offer. The city's blend of antique charm, contemporary cultural appeal, and scenic landscapes make it an unforgettable destination.
"Must-Visit Spots in Moose Jaw" includes:
– Moose Jaw Cultural Centre
– Saskatchewan Polytechnic Moose Jaw Campus
– Moose Jaw Public Library
– Tunnels of Moose Jaw
– Wakamow Valley Urban Park
– Temple Gardens Mineral Spa
– Mac the Moose
– Town 'n' Country Mall
– Moose Jaw Municipal Airport
– Mosaic Place.