Regina Origins & Evolution
Settled on the beautiful prairies of Saskatchewan is the charming city of Regina, the province's capital. The city was founded on the Treaty 4 land, traditional territory of the Cree, Saulteaux, Lakota, Dakota, and Nakota peoples, and homeland of the Métis in 1882, named in honour of Queen Victoria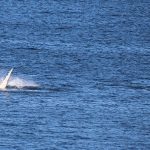 Victoria Origins & Evolution Victoria, nicknamed the "City of Gardens", is the capital of British Columbia, Canada, founded in 1843 by the Hudson Bay Company's James Douglas as a fort. The city was named after Queen Victoria of the United Kingdom. Vibrating with rich history, Victoria evolved from a small settlement to a vibrant metropolis, with an architectural nod to..., or "Victoria Regina". Regina grew rapidly when it was chosen as the capital of Saskatchewan in 1905, resulting in the elegant Edwardian architecture that adorns the city today.
Over the years, Regina has grown, embracing the culture of diversity, celebrating its history, and encouraging innovation. The city now stands as a testament to its evolution, balancing its rich history and the needs of a modern urban centre.
City's Geography & Demography
Located in the Canadian Prairies, Regina has a flat terrain which adds to its unique charm. The city graced by several large parks, including the stunning Wascana Centre, encircles the man-made Wascana Lake. Regina's climate hosts extremes with scorching summers and freezing, but picturesque winters guaranteed to enchant.
As for demography, Regina's population comprises over 215,000 inhabitants, making it Saskatchewan's second-largest city. With an ever-increasing population, the city thrives on multiculturalism, offering opportunities to explore a wealth of traditions and customs.
Cultural & Artistic Landscape in Regina
Regina boasts a rich cultural scene, filled with festivals, performances, exhibits and more. Annual events such as the Regina Folk Festival fill the city with music and festivities. The city is home to the Royal Saskatchewan Museum, where visitors can discover the province's natural history.
Artistically, Regina flourishes with galleries including the MacKenzie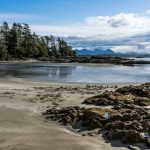 Mackenzie Origins & Evolution Situated in the Northern part of British Columbia, the small Canadian town of Mackenzie was founded in the 1960s. It was initiated as a small forest industry-based settlement. The town's name was derived to honor Sir Alexander Mackenzie, a Scottish explorer who travelled through the area of Mackenzie on his historic journey to the Pacific Ocean... Art Gallery featuring exhibits from artists worldwide. Along with this, the Globe Theatre, a rare round stage, and the Conexus Arts Centre put up theatrical productions and concerts throughout the year, enriching the city's cultural experience.
Educational & Research Facilities
Regina houses top-notch educational institutions including the University of Regina and Saskatchewan Polytechnic offering a plethora of programs. These universities are also held in high regard for their research capabilities.
In terms of libraries, the Regina Public Library operates several branches throughout the city, providing educational resources and services. As for institutions, the Royal Canadian Mounted Police (RCMP) Academy, 'Depot' Division, a significant training centre situated in Regina, attracts many aspiring law enforcement professionals.
Regina's Highlights & Recreation
Regina's cityscape is packed with marvelous landmarks such as the grand Saskatchewan Legislative Building, stunning Victoria Park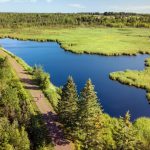 The Historical Significance of Victoria Park Victoria Park, located in the heart of downtown Charlottetown, Prince Edward Island, is a remarkable Canadian landmark steeped in rich history. Established in 1873, this iconic urban green space has witnessed countless significant events, making it an integral part of Canadian heritage. The park was named after Queen Victoria, who reigned during the time..., and the awe-inspiring Cathedral of Our Lady of Assumption. Nature lovers will find delight in Regina's parks, particularly with the beautiful Wascana Centre Park housing the Saskatchewan Science Centre.
Regina also has a prominent array of recreational spots, like the Regina Floral Conservatory, providing a year-round indoor tropical garden and the popular Mosaic Stadium, home to the Saskatchewan Roughriders football team, bringing together community spirit and sports entertainment.
Commerce & Conveniences
Commerce in Regina thrives with a multitude of shops, banks, and service centres scattered throughout the city. Cornwall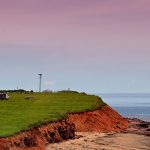 Cornwall Origins & Evolution Rich in history stretching back over 200 years, Cornwall, one of the oldest settlements in Canada, was founded by United Empire Loyalists fleeing the revolutionary chaos in the United States during the late 18th century. Originally referred to as New Johnstown, the city was later renamed Cornwall in honor of Prince George, the Duke of Cornwall.... Centre, Regina's largest shopping mall, houses many popular brands. Seasonal farmer markets are charming sources of fresh produce and handmade crafts, not to mention their capacity to bind the community. As for utilities, there are numerous banks and postal service centres efficiently catering to the needs of both residents and visitors.
Transport & Connectivity
Regina services solid transport and connectivity options, notably Regina Transit providing reliable public transportation. The Regina International Airport is a crucial transport hub, connecting the city to destinations across Canada and beyond. Additionally, the city's well-maintained highways and bus systems ensure seamless connectivity within the province and towards neighboring areas.
Sports Facilities
Regina is an enthusiastic sports city with impressive facilities. The Mosaic Stadium, home to the Canadian Football League's Saskatchewan Roughriders, is an iconic outdoor sports arena. The city also houses the Brandt Centre, hosting a variety of sporting and cultural events year-round.
Traveler's Final Take
With its classic architecture, stunning parks, heart-warming culture, respectful fusion of heritage with modernity, and warm, friendly populace, Regina depicts Canada's diversity and spirit. Be it appreciating art, exploring history, indulging in shopping, or immersing in sporting events; there is something in Regina for everyone.
Must-Visit Spots in Regina
Wascana Centre
Royal Saskatchewan Museum
MacKenzie Art Gallery
Globe Theatre
Conexus Arts Centre
University of Regina and Saskatchewan Polytechnic
Regina Public Library
RCMP Academy
Saskatchewan Legislative Building
Victoria Park
Cathedral of Our Lady of Assumption
Regina Floral Conservatory
Mosaic Stadium
Cornwall Centre
Regina International Airport
Brandt Centre