North Battleford Origins & Evolution
North Battleford, a city located in west-central Saskatchewan, Canada, has a rich history that begins with its founding date in 1905. Originally settled by immigrants of European descent, its location served as a key trade route for indigenous communities. The city developed rapidly with the arrival of the Canadian Pacific Railway in 1905, becoming an active hub for settlements in the west. As the city evolved over the years, it became a nexus of agriculture, trade, and industry, shaping its identity as a vibrant and resilient city.
Today, North Battleford has successfully retained its historical charm while catering to the modern needs of its citizenry. The city is committed to preserving and showcasing its local heritage, with beautifully maintained iconic structures such as the SaskPower Wind Turbine, Old Town Hall, and the classic Battle River Trestle Bridge indicating North Battleford's commitment to its historical roots.
City's Geography & Demography
Located along the North Saskatchewan River, North Battleford has a unique geography that results in a mesmerizing mix of forested valleys, rolling hills, and fertile farmland. With a transitional climate that features four distinct seasons, the city is gifted with warm summers and picturesque snowy winters.
According to Statistics Canada, North Battleford has a diverse population of about 13,567 people as of 2021. As a result of this diversity, the city has a cosmopolitan culture infused with rich contributions from indigenous and immigrant communities.
Cultural & Artistic Landscape in North Battleford
A city with a true passion for arts and culture, North Battleford is home to the Allen Sapp Gallery – The Gonor Collection, Western Development Museum, and numerous creative festivals that celebrate the diversity of its inhabitants.
Theatre lovers and art enthusiasts can enjoy performances at the Dekker Centre for the Performing Arts or visit the Chapel Gallery for visual art exhibitions. North Battleford's arts scene is constantly growing, fueled by a blend of established artists and promising talent.
Educational & Research Facilities
North Battleford boasts of stellar educational institutions. Major educational landmarks include the comprehensive North West College and Sakewew High School, renowned for their proactive curriculums and cultural inclusivity.
The city is also home to the North Battleford Library, a cherished institution providing invaluable resources, education programs, and community initiatives. This fusion of excellent education and research facilities contributes to the city's intellectual vitality.
North Battleford's Highlights & Recreation
North Battleford is filled with numerous recreational attractions. From wandering in the beautiful Finlayson Island Nature Park, ice fishing on Jackfish Lake, to exploring the immersive Fort Battleford National Historic Site, the city promises a plethora of outdoor experiences.
Indoor, the city houses myriad well-maintained facilities like the Don Ross Centre, Dekker Centre, and Battleford Pleasure Fair Mall, creating a wholesome blend of experiences for residents and visitors alike.
Commerce & Conveniences
North Battleford is a shopper's paradise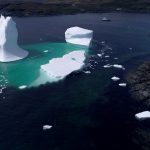 Paradise Origins & Evolution The story of Paradise begins in the late 1800s as a humble farming community. Over the past two centuries, it gradually evolved into one of the grandest living spaces one could find in Newfoundland and Labrador. Paradise was founded and developed along the Trans-Canada Highway's eastern tip, which eventually fueled its development as a glorious commercial... with diverse retail outlets that cater to every need. From the Discovery Co-op Mall, Deluxe Detailing Studio and Collectibles, to The Gold Eagle Casino and the sizzling Battlefords Farmer Market offering fresh produce, the city ensures a vibrant shopping experience.
Financial services are plentiful and accessible with prominent banks like the Royal Bank of Canada and Canadian Imperial Bank of Commerce.
Transport & Connectivity
With a comprehensive public transit system and easy access to the Trans-Canada Highway, North Battleford is efficiently connected. Travelers can take advantage of the well-coordinated bus services as well as the North Battleford (Cameron McIntosh) Airport, connecting the city to major destinations.
Sports Facilities
North Battleford embraces sports with exceptional gusto. The city is home to the Nationswest Field House, the Civic Centre Ice Skating Rink, and the impressive North Battleford Golf and Country Club, offering a dynamic array of sport and fitness options.
Traveler's Final Take
North Battleford seamlessly blends its rich history, cultural tapestry, and modern conveniences, making it a must-visit city. It offers an array of iconic landmarks, nature escapes, sporting facilities, shopping centers, and educational institutions. Whether you're an adventurer looking for your next outdoor escape or a historian seeking to delve into the past, North Battleford has something that will inevitably capture your fascination.
Must-Visit Spots in North Battleford
SaskPower Wind Turbine
Old Town Hall
Battle River Trestle Bridge
Allen Sapp Gallery – The Gonor Collection
Western Development Museum
Dekker Centre for the Performing Arts
Chapel Gallery
North West College
Sakewew High School
North Battleford Library
Finlayson Island Nature Park
Fort Battleford National Historic Site
Don Ross Centre
Discovery Co-op Mall
Deluxe Detailing Studio and Collectibles
The Gold Eagle Casino
Battlefords Farmer Market
Royal Bank of Canada and Canadian Imperial Bank of Commerce
North Battleford (Cameron McIntosh) Airport
Nationswest Field House
Civic Centre Ice Skating Rink
North Battleford Golf and Country Club