Old Montreal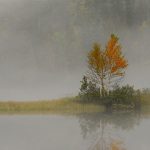 Montreal Origins & Evolution Montreal's rich history dates back to 1535 when the indigenous Iroquois people welcomed French explorer Jacques Cartier. Officially founded in 1642 by French settlers, the city rapidly developed into an essential hub for fur trading. Montreal's spectacular growth continued over the centuries, transforming this quaint outpost into a dynamic metropolis. Today, the city's deep-rooted history is..., with its cobblestone streets and historic facades, transports visitors back in time. Nestled in the heart of Montreal, this district is a living testament to the city's rich heritage and French colonial history. Every brick and alley has a story to tell, making it an essential experience for history buffs and casual visitors alike.
Founded in the 17th century, Old Montreal has witnessed the ebb and flow of empires, making it a melting pot of cultures, traditions, and architectural marvels. Despite the modern hustle and bustle surrounding it, the district has managed to retain its old-world charm, reminiscent of European cities.
A Treasure Trove of Historic Architecture
One of the defining features of Old Montreal is its stunning architecture. From the imposing Notre-Dame Basilica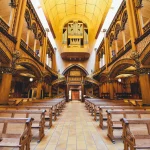 A Testament to Time: The Historical Significance of Notre-Dame Basilica The Notre-Dame Basilica is not just a church; it is an emblem of Canada's history. Situated in the heart of Old Montreal, it stands testament to the city's rich religious heritage. Featuring an amalgam of Gothic Revival and English Victorian architecture styles, the Basilica was consecrated in 1829 after more... with its intricate gothic facades to the old mercantile buildings of Place Jacques-Cartier, the district offers a visual journey through various epochs. The blend of neo-classical and gothic revival structures creates a picturesque setting, often becoming the backdrop for many artists and photographers.
Cultural Experiences Abound
Old Montreal is not just about historic buildings; it's a vibrant cultural hub. The district is teeming with art galleries, boutiques, and cafes, each offering a unique flavor of Montreal's diverse culture. Street performers, local artisans, and festivals keep the district buzzing with energy, ensuring there's never a dull moment.
The museums in the area provide a deeper dive into Montreal's storied past. The Pointe-à-Callière Museum, located on the very site where Montreal was founded, offers interactive exhibits that chronicle the city's evolution from its First Nations roots to its current cosmopolitan state.
A Culinary Journey Through Time
Old Montreal's culinary scene is as diverse as its history. The district boasts an array of eateries, from centuries-old inns serving traditional Quebecois fare to modern bistros offering a fusion of global flavors. A meal here isn't just about food; it's about experiencing the rich tapestry of influences that have shaped Montreal's culinary landscape over the centuries.
Conclusion: A Walk Down Memory Lane
Old Montreal stands as a bridge between the past and the present, offering visitors a chance to step back in time while still remaining grounded in the present. Its timeless charm and rich tapestry of experiences make it an unmissable destination for anyone visiting Canada. Whether you're a history aficionado or just a traveler seeking unique experiences, Old Montreal promises a journey like no other.