Osoyoos Origins & Evolution
Nestled in the striking Okanagan Valley, the Canadian town of Osoyoos, enveloped in legend and steeped in history, was founded in the late 19th century. Bordered by indigenous land, Osoyoos derives its name from the Syilx'tsn word "sẁiẁs," meaning "narrowing of the waters," a nod to its inevitable relationship with the beautiful Osoyoos Lake. The settlement developed as a trade center during the gold rush and later thrived on ranching, orchard farming, and vineyard cultivation. Today, the town has evolved into a unique destination, culminating its rich cultural heritage, outstanding natural beauty, and vibrant community spirit with its thriving viticulture that draws oenophiles worldwide.
City's Geography & Demography
Osoyoos is located in British Columbia, making it Canada's warmest spot with a semi-arid steppe climate, delivering hot, dry summers, and short, mild winters. Surrounded by desert, vineyards, and the glistening Osoyoos Lake, the town paints a picturesque landscape. Osoyoos has approximately 5,085 residents with a significant portion being retirees, attracted by its warm climate, creating a warm, welcoming community that cherishes its slower pace of life.
Cultural & Artistic Landscape in Osoyoos
The town offers a rich cultural scene with yearly festivals and events like the Osoyoos Oyster Festival and the Osoyoos Cactus Jalopies Desert Wine Cruise. The Osoyoos Art Gallery showcases local and visiting artists' work, bringing together arts enthusiasts and creators alike. The Osoyoos Museum cherishes the town's historical evolution, telling a photographic tale of First Nations and pioneer eras.
Educational & Research Facilities
Osoyoos houses Okanagan College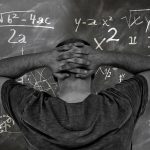 Exploring Okanagan College: An Icon of Canada's Educational Landscape Tucked away in the charming British Columbian city of Kelowna, Okanagan College boasts a heritage dating back to 1963. The sprawling college commands an imposing view, overlooking serene Okanagan Lake and surrounded by majestic mountains. Its lush green surroundings breathe in an inspiring spirit of learning and camaraderie. The institution's rich... that offer a variety of programs from business to viticulture. The Okanagan Regional Library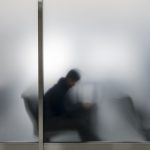 The Historical Significance of Okanagan Regional Library The Okanagan Regional Library holds a special place in the hearts of Canadians, not just as a repository of knowledge but as a symbol of cultural heritage and community. Established in 1936, it is one of the oldest public libraries in Canada, tracing its roots back to the early pioneers who settled in... in Osoyoos is an information hub for residents and tourists. The Desert Centre Osoyoos is a unique biological research institution, fostering learnings about the local desert ecosystem.
Osoyoos's Highlights & Recreation
Osoyoos offers abundant recreational opportunities. Anarchist Mountain Lookout offers breathtaking views, while Haynes Point Provincial Park provides serene spaces for hiking and camping. Osoyoos Desert Model Railroad, Spotted Lake, and Rattlesnake Canyon are amongst its famous attractions. The burgeoning wine scene with its enchanting vineyards like Moon Curser Vineyards and Burrowing Owl Estate Winery offers unforgettable wine tastings.
Commerce & Conveniences
Several charming shops like Wander Home, Jojo's Cafe and Unity add to the town's charisma. Banking, postal services, and other commercial utilities are readily available. The town's seasonal sale events are a hit, bringing together shoppers from the region.
Transport & Connectivity
Osoyoos offers excellent transportation facilities. Osoyoos Airport serves the area for air travel while the Osoyoos transit system provides excellent public transport. Major transit hubs, like the Greyhound bus station, connect Osoyoos with other Canadian cities.
Sports Facilities
Osoyoos boasts multiple sports centers. The Sun Bowl Arena is a popular spot for ice sports, while Osoyoos Golf Club offers excellent golf courses. For outdoor enthusiasts, Mount Baldy Ski Resort provides premier skiing amenities.
Traveler's Final Take
A visit to Osoyoos treats you to a combination of rich culture, history, stunning land and waterscapes, topped with exciting events and a flourishing wine scene.
Mentioned Spots in Osoyoos
Must-Visit Spots in Osoyoos
Anarchist Mountain Lookout
Haynes Point Provincial Park
Osoyoos Desert Model Railroad
Spotted Lake
Rattlesnake Canyon
Moon Curser Vineyards
Burrowing Owl Estate Winery
Wander Home
Jojo's Cafe and Unity
Osoyoos Airport
Greyhound bus station
Sun Bowl Arena
Osoyoos Golf Club
Mount Baldy Ski Resort