L'Ancienne-Lorette Origins & Evolution
The quaint city of L'Ancienne-Lorette, situated in Quebec, Canada, carries a rich history and a spirit of heritage. Its founding can be traced back to the year 1674 when it was established as an Indian Reserve by France's Intendant of New France, Jean Talon. The city's name pays tribute to the Notre-Dame-de-l'Annonciation mission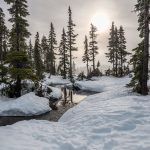 Mission Origins & Evolution Incorporated in 1892, Mission is a small, idyllic city in British Columbia, Canada. Its roots can be traced back to the establishment of St. Mary's Mission in 1861 by Father Fouquet. With abundant timberlands, the area started to develop significantly due to the forestry industry. The introduction of the Canadian Pacific Railway further fostered the city's..., often referred to as the 'Old Lorette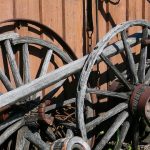 Lorette Origins & Evolution The city of Lorette, nestled in the Canadian province of Manitoba, thrives upon its historical richness and enduring charm. The initial seeds of Lorette were planted by the French-speaking Métis people during the mid-19th century, contributing significantly to its cultural fabric. The town grew and was officially established in 1969, weaving an identity that is a....' As centuries passed, L'Ancienne-Lorette evolved from a humble aboriginal settlement into a city known for its bilingual community and cultural diversity.
Throughout the 20th century, the city grew steadily, adopting modern elements while still preserving its early architectural essence. The city was merged with Quebec City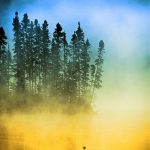 Quebec City Origins & Evolution Enveloped in rich history and culture, Quebec City is one of the earliest European settlements in North America. Founded in 1608 by French explorer Samuel de Champlain, Quebec City has gone through a fascinating evolution that has shaped its unique character today. The city was a strategic location during the period of New France and... in 2002 but later de-merged in 2006, becoming an independent city once again.
City's Geography & Demography
Nestled on the outskirts of Quebec City, L'Ancienne-Lorette marks the urban boundary and is enveloped by Saint-Augustin-de-Desmaures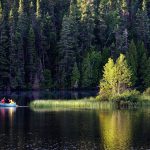 Saint-Augustin-de-Desmaures Origins & Evolution Saint-Augustin-de-Desmaures in Canada, a city that holds a tale of continuous evolution and transformation, descends from a rich and exciting history. Established in 1691, the city was initially regarded primarily as an agrarian society. It steadily flourished into a thriving community with the advancement in agriculture and exploitation of wood from surrounding forests. In the 1960s,... to its south and Quebec City on other sides. The climate is characterized by contrasting seasons, with the warmth of summer followed by snowy winters.
The city's population is a harmonious blend of diverse cultures, contributing to a vibrant social fabric. According to the 2016 census, the city housed close to 17,000 residents, with the majority being Francophone. The city promotes inclusivity, attracting people from different ethnic backgrounds and age groups.
Cultural & Artistic Landscape in L'Ancienne-Lorette
L'Ancienne-Lorette's cultural realm reflects a dynamic mix of traditional and modern art forms. The city is known for its culturally rich events and festivals, notably the annual 'Fête nationale du Québec,' and 'Festival d'été de Québec,' which attract local and international artists.
The city, while small, hosts renowned cultural spots including the Musée d'art de L'Ancienne-Lorette, showcasing collections of regional and national artists. Valettoises Art Gallery, Loretteville Church, and the public library also act as major hubs for cultural and artistic learning and exchange.
Educational & Research Facilities
L'Ancienne-Lorette is home to several educational institutions, establishing itself as a significant educational center in the region. The renowned University of L'Ancienne-Lorette and several high schools offer diversified study programs. The city's public library provides a wealth of resources, catering to the academic needs of students and researchers.
L'Ancienne-Lorette's Highlights & Recreation
L' Ancienne-Lorette boasts numerous landmarks, catering to history lovers and nature enthusiasts alike. Loretteville Church, a historic monument, stands as a symbol of the city's enduring heritage. Numerous parks such as the Parc de La Rivière-aux-Pins and the Parc Cartier-Roberval are perfect spots for leisurely strolls and picnics.
Commerce & Conveniences
From boutique shops to modern commercial centers, L'Ancienne-Lorette offers an engaging shopping experience. Galeries de la Capitale, the largest shopping mall in the city, houses numerous popular brands and eateries. Banks and postal services are conveniently spread throughout the city, ensuring accessibility for all.
Transport & Connectivity
The city relies on public transportation, especially the Metrobus and RTC (Réseau de transport de la Capitale) services, to connect its residents to the surrounding cities. Québec City Jean Lesage International AirportThe Historical Significance of Quebec City Jean Lesage International Airport Located in Quebec City, the Jean Lesage International Airport holds a special place in the hearts of Canadians. Established in 1941 as a military base during World War II, it has witnessed pivotal moments in the country's history. Step into this airport, and you can almost feel the echoes of..., located in L'Ancienne-Lorette, acts as a major transit hub, making travel to and from the city exceedingly convenient.
Sports Facilities
Sports enthusiasts will find numerous facilities in L'Ancienne-Lorette. The city is home to the Loretteville Sports Centre, a multi-functional facility catering to various sporting events and activities throughout the year.
Traveler's Final Take
Immersed in a deep sense of history and culture, boasting an array of recreational, educational, and convenience outlets, L'Ancienne-Lorette posits itself as a captivating destination. Visitors can appreciate the city's harmonious blend of traditional charm and modern sensibilities while benefiting from its excellent geographical location.
Must-Visit Spots in L'Ancienne-Lorette
Loretteville Church
Parc de La Rivière-aux-Pins
Parc Cartier-Roberval
Musée d'art de L'Ancienne-Lorette
Valettoises Art Gallery
Public Library
University of L'Ancienne-Lorette
Galeries de la Capitale
Metrobus and RTC services
Québec City Jean Lesage International Airport
Loretteville Sports Centre