The Historical Significance of Carleton University
Located in Ottawa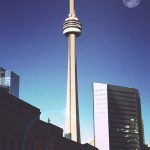 Ottawa Origins & Evolution The history of Ottawa, Canada's capital city, is rich and varied, evolving from a humble settlement of the early 1800s to the bustling modern city it is today. Originally known as Bytown after British military engineer Colonel John By, who was responsible for the construction of the Rideau Canal, the city's pivotal role within the nation's..., Ontario, Carleton University stands as a testament to Canada's rich educational history and has become an iconic landmark within the country. Established in 1942, Carleton was initially founded to provide educational opportunities for returning veterans of World War II. Since then, it has grown into a renowned institution, known for its commitment to excellence in research and teaching.
Carleton University's historical significance extends beyond its founding. It played a crucial role in shaping the nation's capital. The university's campus was intentionally designed to complement the surrounding landscape, incorporating elements of the picturesque Rideau River, which flows through the campus. The location itself serves as a reminder of the university's deep-rooted connection to the city and its commitment to fostering intellectual growth and cultural enrichment.
Architectural Beauty and Notable Features
Carleton University's architecture is a harmonious blend of tradition and modernity. The campus showcases a variety of architectural styles, including Gothic Revival and Brutalist, which can be observed in its iconic buildings such as the Heritage Building, Richcraft Hall, and Dunton Tower. The Heritage Building, with its elegant limestone facades, stands as a symbol of Carleton's historic beginnings, while Richcraft Hall, a contemporary glass structure, represents the university's continued commitment to innovation and progress.
One of the most notable features of the Carleton campus is its serene green spaces. Dotted with lush trees, expansive lawns, and picturesque gardens, these outdoor areas offer an oasis of tranquility amidst the bustling city. The Rideau Canal, a UNESCO World Heritage Site, also runs adjacent to the campus, providing stunning views and recreational opportunities for students and visitors alike. The combination of modern architecture and natural beauty creates a visually captivating environment that is undeniably unique to Carleton University.
Unique Experiences at Carleton University
Beyond its historical significance and architectural beauty, Carleton University offers a range of unique experiences that make it a must-visit destination for travelers and education enthusiasts.
Visit the Carleton University Art Gallery, which showcases a diverse collection of contemporary artwork from both established and emerging artists.
Explore the Dominion Arboretum, a peaceful haven within the campus' vicinity, boasting a stunning array of trees and plants, perfect for nature enthusiasts and those seeking a scenic retreat.
Engage in academic discussions and attend thought-provoking lectures, as Carleton University consistently attracts renowned scholars and experts from various fields who deliver captivating talks.
Experience the vibrant campus life by attending cultural events, music festivals, and theatrical performances organized by the numerous student-led organizations, fostering a creative and inclusive atmosphere.
With its rich history, striking architecture, and unique experiences, Carleton University stands as a must-see destination for those who wish to explore the heart of Canadian academia and find inspiration within its walls.