Unveiling the History
Stepping into Parkwood National Historic Site is like entering a time capsule that immerses visitors in the rich tapestry of Canadian history. This magnificent estate, located in Oshawa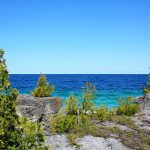 Oshawa Origins & Evolution Oshawa, translated as "the crossing place" or "where we must leave our canoes," is a city that traces its origins back to the late 18th century when a small group of settlers put down roots on the fertile land east of Toronto. The introduction of the Grand Trunk Railway in 1856 fuelled an era of dynamic..., Ontario, was once the family home of Samuel McLaughlin, a prominent figure in the rise of Canada's automobile industry. As you roam through the estate's opulent rooms and meticulously manicured gardens, you can't help but marvel at the stories that unfolded within these walls.
The estate was constructed between 1916 and 1917, showcasing the grandeur and elegance of the Edwardian era. Its architectural style blends seamlessly with the surrounding landscape, creating a breathtakingly harmonious atmosphere. From the majestic white facade embellished with intricate details to the sprawling grounds adorned with vibrant flowers, Parkwood embodies timeless beauty.
A Glimpse into Architectural Splendor
The interior of Parkwood National Historic Site is just as captivating as its exterior, boasting opulent rooms that epitomize the luxurious lifestyle of its former owners. Each room in the mansion exudes a unique ambiance, representing different design styles and influences of the early 20th century. From the formal dining room adorned with exquisite woodwork and chandeliers to the cozy library lined with shelves of treasured books, the mansion's architectural marvels transport visitors to a bygone era.
Notably, Parkwood is also home to an impressive collection of original McLaughlin family furnishings and artwork, showcasing the family's refined taste and appreciation for craftsmanship. The heritage of the estate is perfectly preserved, allowing visitors to witness firsthand the splendor of a bygone era.
Unforgettable Experiences Await
A visit to Parkwood National Historic Site transcends a mere sightseeing excursion – it promises an immersive and unforgettable experience. The estate offers guided tours that delve into the lives of the McLaughlin family, captivating visitors with tales of their accomplishments, passions, and relationships, bringing history to life.
Moreover, Parkwood hosts a variety of events and programs year-round, attracting artists, musicians, and history enthusiasts alike. Whether you attend a live musical performance in the opulent Music Room, explore the blooming gardens during the annual Garden Festival, or participate in one of the estate's engaging workshops, Parkwood offers something for everyone.
Be prepared to be transported to an era of elegance and refinement when you step through the grand entrance of Parkwood National Historic Site. With its rich history, architectural beauty, and a myriad of unique experiences, this iconic landmark deserves a top spot on every Canadian bucket list. Indulge in the past, and let Parkwood captivate you with its grandeur and stories that whisper through its walls.