Victoriaville Origins & Evolution
Founded in 1861 and named after Queen Victoria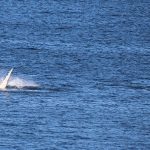 Victoria Origins & Evolution Victoria, nicknamed the "City of Gardens", is the capital of British Columbia, Canada, founded in 1843 by the Hudson Bay Company's James Douglas as a fort. The city was named after Queen Victoria of the United Kingdom. Vibrating with rich history, Victoria evolved from a small settlement to a vibrant metropolis, with an architectural nod to..., Victoriaville is steeped in history and charm. Its inception came with the establishment of a sawmill by Charles Beauchêne, leading its growth from a resolute rural village to an elegant urban center in the Arthabaska region. The city underwent industrialization in the early 20th century, becoming a significant hub for furniture manufacturing. Its rich history can be explored through several historical sites and documents in the city's local museums and archives. Over the years, Victoriaville has evolved bearing a unique blend of its historical roots and modern dynamism.
Contributing to the diverse cultural fabric of Québec, Victoriaville curates an eclectic mix of traditional and modern elements. Its evolution from a small settlement to a bustling city hasn't forgotten its humble origins, with charming heritage buildings such as the Saint-Christophe d'Arthabaska Church and the iconic 'Vieux Palais,' preserving its francophone essence.
City's Geography & Demography
Situated in the heart of Québec, Victoriaville is a midway point between Montreal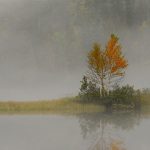 Montreal Origins & Evolution Montreal's rich history dates back to 1535 when the indigenous Iroquois people welcomed French explorer Jacques Cartier. Officially founded in 1642 by French settlers, the city rapidly developed into an essential hub for fur trading. Montreal's spectacular growth continued over the centuries, transforming this quaint outpost into a dynamic metropolis. Today, the city's deep-rooted history is... and Quebec City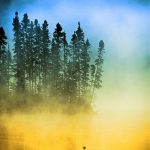 Quebec City Origins & Evolution Enveloped in rich history and culture, Quebec City is one of the earliest European settlements in North America. Founded in 1608 by French explorer Samuel de Champlain, Quebec City has gone through a fascinating evolution that has shaped its unique character today. The city was a strategic location during the period of New France and.... It enjoys a moderate climate with comfortable summers and snowy winters, perfect for a variety of recreational activities. Its geographical position also makes the city a strategically important regional hub.
With a population of approximately 45,000 residents, Victoriaville is home to a diverse demographic. People of all ages live here, but it is particularly attractive to young families and retirees. This creates a rich, dynamic community, where the blend of generations builds an enriching environment year-round. It fosters a distinctly welcoming, familial feel that's unique to Victoriaville.
Cultural & Artistic Landscape in Victoriaville
Victoriaville boasts a vibrant artistic culture. Annually, it hosts the Festival International de Musique Actuelle, attracting musicians and spectators from all corners of the globe. The city also takes pride in its Carré 150, an arts venue hosting a myriad of events, shows, and exhibits every year.
Coupled with this, Musee Laurier's collection of historical and contemporary art engages visitors in a cultural odyssey. Additionally, the treasured Saint-Christophe-d'Arthabaska Church surprises art devotees with its stained glass windows featuring a biblical narrative. Music, visual arts, live performances, and literature coalesce to create Victoriaville's bubbling cultural scene.
Educational & Research Facilities
Home to the Cégep de Victoriaville, the city ensures a comprehensive educational scene. Vocational schools and training centers like the Monseigneur-Scheffer School also grace Victoriaville, providing diverse learning opportunities for different age groups. Its libraries, such as the Rina-Lasnier Library, house extensive collections for learners, researchers, and general readers alike.
The city is also home to the 'Biodiversity Centre,' a leading research institution dedicated to the collection, cataloging, and study of Québec's bio-heritage. Additionally, the prestigious Université du Québec à Trois-Rivières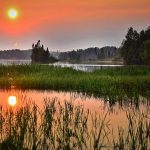 Trois-Rivières Origins & Evolution Trois-Rivières, translating to "three rivers" in French, is a city steeped in colonial history. Founded in 1634, it is recognized as the second oldest city in Quebec. Its genesis is tightly woven with the story of French exploration into the New World. Over the centuries, Trois-Rivières has transitioned from fur trading post to industrial hub —... boasts a Victoriaville campus, further cementing the city's academic and research reputation.
Victoriaville's Highlights & Recreation
Victoriaville is brimming with extraordinary sights and experiences. Parc du Mont Arthabaska tops the chart among nature lovers. This vast, scenic park offers panoramic views of the city and enthralling outdoor activities across seasons.
The distinctive character of the city is best witnessed in the city's heart, where you'll find 'Vieux Palais,' a century-old palatial building now serving as a splendid cultural center. Visiting here, along with the Bois-Francs Linear Park, Réserve faunique de Matane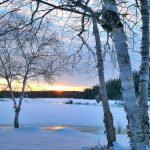 Matane Origins & Evolution Matane, located in the province of Quebec, is a city ingrained with rich history and heritage. Founded in the early 19th century, the city has since developed from a small rural settlement to a lively urban community. Named after the Matane River that flows through it, the area was first inhabited by the indigenous Micmac people...., and the Parc Terre-des-Jeunes, ensures an unforgettable exploration of Victoriaville.
Commerce & Conveniences
Victoriaville thrives on a dynamic commercial scene. The heart of city commerce lies in its charming downtown area. From modern shopping centers like Centre Victoriaville to local boutiques and specialty stores, shopping in this city promises an exciting and diverse experience.
The city offers all conveniences expected of an urban center. Banks, post offices, and seasonal produce sales at public markets like the Victorin Market offer an incredible blend of local and global goods. A variety of local and international cuisines can also be enjoyed, providing a gastronomic journey through Victoriaville.
Transport & Connectivity
Victoriaville is remarkably connected via road and air travel. Its comprehensive local transport network features buses catering to all corners of the city. It's ideally located for traveling to major Québécois cities and beyond, including swift access to Québec and Pierre Elliott Trudeau airports.
Modern cycle tracks like the 'Route verte' and 'Route Verte 1' are incorporated into the landscape, encouraging sustainable transportation. The blend of traditional and modern travel options makes getting around Victoriaville easy, enjoyable, and convenient.
Sports Facilities
Sports enthusiasts would be thrilled to visit the stunning Colisée Desjardins and Stade Rémi-Deshaies. Home to 'Victoriaville Tigres' of the Quebec Major Junior Hockey League, and being one of the primary sporting centers, Colisée Desjardins draws a significant crowd.
Runners, cyclists, and in-line skaters would enjoy the Bois-Francs Linear Park, which runs along Lake Bulstrode's entire length and is an exceptional recreational space. These facilities cater to the diverse interests of residents and visitors, promoting an active lifestyle.
Traveler's Final Take
Victoriaville is a charming blend of beautiful parks, rich history, dynamic cultural life, modern conveniences, and warm people. The diverse elements that make up its unique character invite a deeper exploration of this effortlessly fascinating city.
Must-Visit Spots in Victoriaville
Saint-Christophe d'Arthabaska Church
Vieux Palais
Festival International de Musique Actuelle
Carré 150
Musee Laurier
Cégep de Victoriaville
Biodiversity Centre
Université du Québec à Trois-Rivières campus
Parc du Mont Arthabaska
Bois-Francs Linear Park
Réserve faunique de Matane
Parc Terre-des-Jeunes
Centre Victoriaville
Victorin Market
Colisée Desjardins
Stade Rémi-Deshaies
. It's a promising destination that balances small-town appeal with modern city conveniences – the best of both worlds in a nutshell.