Port Alberni Origins & Evolution
From humble beginnings as a coastal settlement, Port Alberni has grown to become a thriving city with immense historical and cultural significance. Founded by Spanish explorers in the late 18th century, the city's growth accelerated with the arrival of European immigrants and the subsequent establishment of the lumber industry. The city is known for its rich First Nations traditions that have been preserved over the centuries, creating a unique blend of history and culture that sets it apart from other Canadian cities.
Port Alberni's development was propelled by its strategic location along the Alberni Inlet, which facilitated trade and commerce. Notably, the city was almost entirely rebuilt after the devastating tsunami in 1964, which triggered a wave of modern development and reconstruction that shaped the city as we know it today.
City's Geography & Demography
Nestled in the heart of Vancouver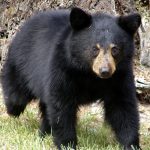 Vancouver Origins & Evolution Located on the western coast of Canada, Vancouver is a vibrant city that beautifully marries natural splendor with urban charm. Its history begins with the indigenous peoples who had inhabited this land for thousands of years before it was explored by Captain George Vancouver in the late 18th-century. Founded in 1886, the city took its name... Island, British Columbia, Port Alberni is characterized by its stunning landscapes, epitomizing the rugged beauty of Canada's west coast. The city's climate is categorized as temperate rainforest, with mild winters and warm summers, making it an ideal destination for nature-lovers.
With a population of around 17,000 residents, Port Alberni is a diverse mix of cultures set against the backdrop of a small-town charm. The residents are known for their community spirit and welcoming nature, which form the cornerstone of the city's vibrant social fabric.
Cultural & Artistic Landscape in Port Alberni
The cultural tapestry of Port Alberni is rich and diverse. Various events throughout the year like the Salmon Festival, Fall Fair, and the Festival of Trees celebrate local heritage and community spirit. The Rollin Art Centre and Alberni Valley Museum showcase local art and historical artifacts, infusing the city's robust culture with an artistic touch.
The Capitol Theatre, a cornerstone of Port Alberni's cultural scene, hosts regular performances and events catering to diverse tastes. The city's galleries, such as DRAW Gallery, feature an eclectic mix of native and contemporary art, reflecting the city's cultural progression over the years.
Educational & Research Facilities
Port Alberni is home to North Island College, a renowned educational institution known for its holistic curriculum and research-oriented approach. Several libraries, such as the Port Alberni Public Library and Echo Centre, provide a wealth of knowledge for residents and visitors alike.
The city's commitment to research and development is reflected in its affiliation with several research programs and institutions. Port Alberni is also part of the Clayoquot Biosphere Reserve, reflecting its commitment to environmental conservation and sustainability.
Port Alberni's Highlights & Recreation
The beauty of Port Alberni can be experienced in its stunning landmarks and parks. Harbour Quay, a picturesque seaside market, and the iconic lighthouse provide panoramic views of the Alberni Inlet. Cathedral Grove in MacMillan Provincial Park, home to towering ancient Douglas-fir trees, is a testament to the city's natural splendour.
Recreational activities in Port Alberni are plentiful, with hiking trails, kayaking, fishing, and wildlife viewing being popular choices. Renowned parks such as the Alberni Valley Multiplex and Williamson's Lake Park offer a myriad of leisure activities for all ages.
Commerce & Conveniences
From specialty stores to farmers markets, Port Alberni offers a variety of shopping options. The city is also home to several banks, post offices, and other essential services, ensuring seamless living for residents and visitors alike. Notable seasonal sales, such as the Black Friday sale and Christmas bazaars, attract a significant footfall each year, reinforcing the city's bustling commercial scene.
Transport & Connectivity
With a well-established network of public transport services, getting around Port Alberni is hassle-free. Central Island Transit System operates regular bus routes across the city. Furthermore, Tofino/Ucluelet airport connects Port Alberni with other major Canadian cities, while the local harbor serves as an important transit hub for both passengers and freight.
Sports Facilities
Port Alberni is a haven for sports enthusiasts with multiple sports facilities such as the Alberni Valley Multiplex, home to local hockey teams and a venue for various sporting events. The city boasts several sports centres catering to a range of activities from swimming and athletics, to skateboarding and rugby.
Traveler's Final Take
Enveloped by lush forests and graced by a beautiful harbour, Port Alberni offers more than just stunning vistas. Its rich history, vibrant culture, progressive education, plentiful recreation options, convenient facilities, seamless connectivity, and robust sports infrastructure make it a captivating destination for all.
Now, to encapsulate these must-visit spots from the city of Port Alberni:
Must-Visit Spots in Port Alberni
– Harbour Quay
– Alberni Valley Museum
– Rollin Art Centre
– Capitol Theatre
– DRAW Gallery
– Cathedral Grove in MacMillan Provincial Park
– Alberni Valley Multiplex
– Williamson's Lake Park
– North Island College
– Port Alberni Public Library
– Echo Centre
– Tofino/Ucluelet airport
– Alberni Valley Multiplex (Sports Facility)