Redwater Origins & Evolution
Redwater, a charming city in Alberta, Canada, traces its origin back to the early 1900s. Founded primarily as a farming community, it steadily evolved over the years, particularly with the discovery of oil in 1948, marking a new epoch in its growth and development. The city was named after the Redwater River, notable for its reddish hue attributed to the high iron content in the water.
The oil boom breathed new life into the city, attracting a significantly diverse population and shaping the city's socio-economic makeup. Owing to its strategic position in the Northern Alberta's Industrial Heartland, Redwater hosts some prominent industries, including petrochemical and agricultural, proving its evolution from a rustic farming town to a bustling and vibrant city.
City's Geography & Demography
Strategically nestled at the crossroads of central northeast Alberta, the city of Redwater boasts a unique geographical advantage. It experiences a humid continental climate with significant variations between the summer and winter seasons. The population demographic is balanced, with a nice mix of families, young professionals, and retirees.
Located about 75 kilometers northeast of Edmonton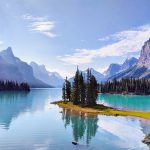 Edmonton Origins & Evolution Located on the North Saskatchewan River in Alberta, Canada, Edmonton is a city with a rich Native history dating back thousands of years to the indigenous tribes that once inhabited the region. European settlers arrived in the late 18th century, starting with the Hudson's Bay Company in 1795. They established Edmonton as a key trading post..., Redwater lies in the heart of the boreal plains ecozone, a geographical feature that enhances its appeal with picturesque landscapes crisscrossed by scenic rivers. As of the last census, the city holds a population of about 2,069 people, a testament to its welcoming and friendly nature.
Cultural & Artistic Landscape in Redwater
Culture and artistic expressions find a vibrant expression in Redwater. The city hosts several events like the Discovery Days, a yearly community festival marked with parades, fireworks, and rodeo events. The Redwater Art Society, a pivotal institution, organizes art exhibitions and classes for locals and visitors.
Museums like the Redwater Pioneer Museum offer insights into the rich local history, housing antique farming tools and quaint memorabilia. The Redwater community theatre, a highly anticipated attraction, showcases local talents and plays, promoting the city's vibrant arts scene.
Educational & Research Facilities
Despite its small size, Redwater places a high premium on education and research. The city boasts libraries like Redwater Public Library, which also acts as a central recreational center. The proximity to top-tier institutions like the University of Alberta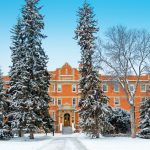 The Historic Significance Nestled in the heart of Edmonton, Alberta, stands the prestigious University of Alberta. Established in 1908, this educational institution holds immense historical significance as one of the oldest and most renowned universities in Canada. From its humble beginnings as a small college, it has evolved into a sprawling campus known for its excellence in academics and research.... and Northern Alberta Institute of Technology ensures readily available advanced educational opportunities and a vibrant student life.
Redwater's Highlights & Recreation
Redwater offers a plethora of recreational spots and highlights. The Redwater Provincial Recreation Area is a favored spot for both locals and visitors, offering camping, hiking and cross-country skiing opportunities in winter. The Sandhills Natural Area further offers a unique mix of sand dunes and forested areas for exploration.
The city's standout feature, the Redwater Community Golf Course, set amidst picturesque environs, brings golf enthusiasts from near and far. Its Nordic Ski Club, with well-maintained trails and friendly atmosphere, is perfect for winter sports lovers.
Commerce & Conveniences
Redwater showcases a host of shopping outlets, from small boutique stores to larger supermarkets. Seasonal farmers' markets add a local charm and offer fresh produce. Banks, postal services, and tidy corner coffee shops complete the city's commercial conveniences list.
Seasonal sales are a boon for shopaholics, with local businesses embracing this tradition. Gem's Jewellery, a family-owned business, is a favorite among locals for its curated collection and classic designs, highlighting the unique small-town shopping experience.
Transport & Connectivity
Traveling to and within Redwater is a breeze thanks to its efficient public transportation and connectivity. Edmonton International Airport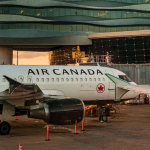 The Historical Significance of Edmonton International Airport Come be a part of the living history at Canada's Edmonton International Airport. Opening its doors for the first time in 1960, this facility has served as a gate to the sky for countless passengers and transport operations. Over the years, it's seen immense growth, playing a critical role in Alberta's economic growth..., just a couple of hours' drive away, connects Redwater to the world. Its connection to major highways—Highway 38 and Highway 28—makes road travel convenient. Redwater's local bus transit system adequately caters to the commuting needs of residents and visitors.
Sports Facilities
Sports enthusiasts will find Redwater adequately equipped with modern sports amenities. The city boasts a well-maintained sports arena, multiple sports fields, and sports complexes offering activities like hockey, soccer, and baseball. The Redwater Fitness Center is another sporting key attraction, popular for its fully equipped facility and friendly service.
Traveler's Final Take
As a city that seamlessly blends history, culture, art, education, commerce and sports, Redwater, Alberta, can indeed be termed a Canadian gem. Its appeal lies not just in its amenities and facilities, but also in its friendly local community, vibrant art scene, and scenic charm.
Must-Visit Spots in Redwater
Redwater Pioneer Museum
Redwater Community Theatre
Redwater Provincial Recreation Area
Sandhills Natural Area
Redwater Community Golf Course
Redwater Nordic Ski Club
Gem's Jewellery
Redwater Sports Arena
Redwater Fitness Center