Saint-Amable Origins & Evolution
Saint-Amable is a thriving city in southwestern Quebec, nestled within the Marguerite-D'Youville Regional County Municipality. Established in 1838, Saint-Amable experienced a developmental boom in the mid-twentieth century when it became a sought-after suburb of Montreal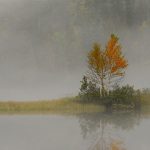 Montreal Origins & Evolution Montreal's rich history dates back to 1535 when the indigenous Iroquois people welcomed French explorer Jacques Cartier. Officially founded in 1642 by French settlers, the city rapidly developed into an essential hub for fur trading. Montreal's spectacular growth continued over the centuries, transforming this quaint outpost into a dynamic metropolis. Today, the city's deep-rooted history is.... Originally an agrarian settlement, the city has adapted to modern needs without losing its historical charm.
Over the years, the urban landscape has harmoniously blended with the natural backdrop, introducing residential and commercial elements while preserving local green spaces. Saint-Amable's significant stages of development can be traced through its architecture, from rustic farmhouses to modern condominiums, reflecting its steady evolution throughout the decades.
City's Geography & Demography
Saint-Amable's geographical charm stems from its prime location, a stone's throw away from the St. Lawrence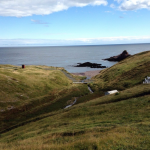 St. Lawrence Origins & Evolution Nestled in Canada's easternmost provinces, the precious gem that is St. Lawrence is imbued with a rich tapestry of history and development. It was reportedly founded in the 18th century, primarily as a fishing town due to its strategic location along the coast. The city's evolution has been largely dependent on its maritime roots, shaping... River. Boasting a humid continental climate, the city experiences warm, often humid summers and bitterly cold winters – a typical weather pattern of the region.
With a population of just over 11,000 residents, Saint-Amable retains a small-town serenity while offering amenities characteristic of larger, bustling urban centres. The city's populace is a blend of young families, working professionals, and retirees, contributing to a dynamic and diverse community spirit.
Cultural & Artistic Landscape in Saint-Amable
A prevalent love for arts and culture is woven into the fabric of Saint-Amable. Cultural vibrancy finds expression in local community events and festivals, with perennial favourites like the Summer Music Festival and Winter Carnival drawing crowds, both local and tourist alike.
Though the city may lack major museums or large art galleries common to metropolitans, its commitment towards promoting and preserving local artistry and heritage is reflected in smaller, more intimate establishments such as the Saint-Amable Local Arts Centre — home to an annual rotating exhibition featuring local artists.
Educational & Research Facilities
Education is a top priority in Saint-Amable, with institutions such as the École Primaire Saint-Amable providing high-quality schooling for young ones. The local library, Bibliothèque Municipale de Saint-Amable, has an extensive collection of books, offering an enlightening resource for research and leisurely reading.
While the city does not host any university campuses, access to higher education is supplemented by close proximity to Montreal, home to internationally-renowned institutions like McGill University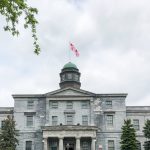 An Icon of Canadian Education: McGill University Unveil the impressive grandeur of McGill University, a pillar of education that stands proudly in Montreal, Canada. Established in 1821, this illustrious institution is a part of the country's rich history - a beacon of knowledge that has lit the paths of countless scholars, researchers, innovators, and leaders. McGill's distinctive character and enduring... and Université de Montréal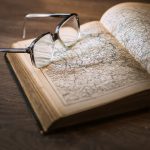 The Historical Significance of Université de Montréal Founded in 1878, Université de Montréal holds a prestigious place in Canada's history. As one of the country's oldest and most renowned educational institutions, it has not only shaped the minds of generations but also played a pivotal role in the country's cultural development. Throughout the years, the university has been a hotbed....
Saint-Amable's Highlights & Recreation
Tucked within Saint-Amable's city borders, you'll find the verdant Parc Régional des Grèves — a local haven ideal for hiking, birdwatching, and a well-deserved retreat within nature. Likewise, today's Saint-Amable reflects its past agricultural lifestyle through well-maintained public spaces like the Saint-Amable Parkette, frequented for picnics, leisurely walks, and community gatherings.
Commerce & Conveniences
Saint-Amable accommodates an array of commercial needs with local grocery stores, bakeries, and specialised boutiques. Banc National and Caisse Desjardins provide financial services, while the local Post Office ensures connectivity to wider Canada and beyond. Regular seasonal sales enliven the shopping scene, and Saint-Amable's Marché Publique, a summer farmers market, is a must-visit for organic produce and homemade delicacies.
Transport & Connectivity
A well-established transport system allows easy access to and from Saint-Amable. Commuters benefit from well-maintained roads and public bus services connecting to neighbouring towns and Montreal. While the city does not boast its own airport, Montreal-Trudeau International Airport is conveniently situated a short drive away.
Sports Facilities
Saint-Amable's commitment to active living is seen in its state-of-the-art sports facilities. The Stade-de-Soccer Saint-Amable stands proud as a modern multi-purpose sporting centre, hosting frequent local soccer tournaments. Additionally, the Centre Integré De L'Activité Physique encourages residents to engage in a variety of sports and fitness activities.
Traveler's Final Take
In encapsulation, Saint-Amable portrays a rich tapestry of distinct charm and dynamic city life. Balancing history with evolution, education with recreation, and arts with sports, the city invites visitors to savour its unique blend of amenities.
Must-Visit Spots in Saint-Amable
Saint-Amable Local Arts Centre
École Primaire Saint-Amable
Bibliothèque Municipale de Saint-Amable
Parc Régional des Grèves
Saint-Amable Parkette
Banc National and Caisse Desjardins
Post Office
Saint-Amable's Marché Publique
Stade-de-Soccer Saint-Amable
Centre Integré De L'Activité Physique