Neguac Origins & Evolution
Neguac, situated in Northumberland County of New Brunswick, has an intriguing backstory. With its roots tracing back to the Acadian culture in the 18th century, the village has evolved from its humble beginnings to become an important center of Acadian culture in Northern New Brunswick. Established in 1967, Neguac has a rich cultural history interwoven with the trials and triumphs of the Acadians. Over the past half a century, the village has been successful in preserving its historical heritage and showcasing it in the most exquisite manner, hence preserving its unique character.
Despite the myriad of changes, Neguac has managed to hold its unique allure intact. Visitors can imbibe the essence of its robust Acadian cultural heritage through various landmarks throughout the village. The city has significantly transformed itself while respecting its historical roots, which is evident from its well-preserved cultural and historical establishments as well as modern development.
City's Geography & Demography
Neguac rests at the head of Miramichi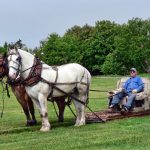 Miramichi Origins & Evolution Miramichi, known for its rich legacy and cultural diversity, is strategically positioned in the northeastern region of New Brunswick. The city traces its origins back to the Mi'kmaq indigenous people and the later arrival of French and Scottish settlers. Its name, fascinatingly, is derived from the Mi'kmaq terms "Maissimeuchik", which means a place of many brooks.... Bay in New Brunswick, offering arresting views of the coastline and vast seas. The village envelops an area measuring about 125 kilometers, giving it a cozy and close-knit feel. The distinctive and unpredictable maritime climate of Neguac makes it an interesting place for visitors.
The city's population, as per the 2016 Census, suggests a count of approximately 1600 residents. Predominantly Acadian, the demographics of this city depicts a rich mix of culture and heritage. Language proficiency is primarily French, followed closely by English, thereby rendering its enriching multicultural atmosphere.
Cultural & Artistic Landscape in Neguac
Neguac is renowned for its vibrant cultural scene that is prominently reflected in its multitude of events. The yearly Acadian Festival held in August commemorates the city's rich history. It is an explosion of colors, music, and feasts that aptly captures the essence of the Acadian lifestyle and culinary tradition.
The city doesn't lag when it comes to the artistic scene either. There are numerous galleries and theaters that showcase the artistic prowess of locals and others. The Maison BeauSejour houses an impressive array of Acadian artifacts, diligently preserved and displayed.
Educational & Research Facilities
Neguac takes pride in its comprehensive and progressive education framework. Well-ranked schools, like L.E. Reinsborough School and L.J. Robichaud School, provide top-tier education services. In addition, the Neguac Public Library serves as a knowledge resource hub, stocked with a wide range of books and research materials, making it an indispensable facility for students and scholars alike.
Neguac's Highlights & Recreation
For outdoor enthusiasts, Neguac offers a plethora of options. The Neguac Park, with its tranquil ambiance, provides an ideal spot for hiking or a relaxing stroll. The Bayview Park exhibits a stunning view of the Miramichi Bay, a haven for photographers and nature lovers. The iconic Saint Bernard's Church commands an impressive presence in the city.
Commerce & Conveniences
Neguac provides its residents with ample commerce and conveniences. From quaint local shops to modern supermarkets, the city embraces a mix of both. AJ's Convenience store is one of the notable local businesses. Banking services in the city are catered to by institutions like UNI Financial Cooperation, and the Post Office ensures timely correspondence services.
Transport & Connectivity
Getting into and around Neguac is relatively easy owing to the excellent transport systems. With routes connected to Miramichi and Bathurst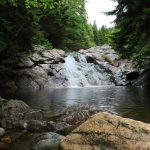 Bathurst Origins & Evolution Located in Eastern Canada, bathed by the Chaleur Bay waters, Bathurst is a picturesque city with a rich history. Founded in 1826, Bathurst evolved from a colonial dominion into a dynamic, multifaceted city. It initially thrived on shipbuilding and later immersed itself in railway and mining industries. Present day Bathurst, while maintaining the vestiges of its..., going about the city is effortless for the residents. Air travel requirements are met by the Miramichi Airport, which is in proximity to the city.
Sports Facilities
the city houses modern sports facilities like the Skating Rink and Neguac Sports Centre. These centres cater to various sports activities, providing a platform for the youths and residents to engage in healthy sportive activities.
Traveler's Final Take
Neguac, with its rich history, Acadian tradition, scenic landscapes, leisure points and modern facilities, is an eclectic blend of the past and the future. It is a city that has something for everyone, that unfolds a unique story for every visitor, and every visit leaves an indelible impression.
"Must-Visit Spots in Neguac"
1. Maison BeauSejour
2. Neguac Public Library
3. Neguac Park
4. Bayview Park
5. Saint Bernard's Church
6. AJ's Convenience store
7. UNI Financial Cooperation
8. Neguac Post Office
9. Skating Rink and Neguac Sports Centre.