Sechelt Origins & Evolution
Sechelt, a district municipality located on the lower Sunshine Coast of British Columbia, Canada, draws its name from the Sechelt language, originally spoken by the Shishalh people, the area's First Nations inhabitants. Sechelt's history traces back at least 2,000 years when the Shishalh established a flourishing culture, dependent on fishing and trading. The modern town, incorporated in 1956, has evolved into a unique blend of urban and rural living. Over time, Sechelt has retained its small-town charm while developing into a thriving, progressive community where traditional Coast Salish culture is celebrated alongside innovative entrepreneurship.
City's Geography & Demography
Sechelt is squeezed into a narrow strip of land dividing the sea from the mountains. With its temperate coastal rainforest climate, it provides a haven of natural beauty attracting residents and tourists alike. Surrounded by the Pacific Ocean and numerous inlets, Sechelt's geography is shaped by water, providing ideal conditions for boating and fishing. The demographics of Sechelt primarily consist of retirees and families who value a relaxed, outdoor lifestyle. The approximate population is 11,000, encompassing not only the town but also a cluster of smaller communities with a harmonious blend of old and new cultures.
Cultural & Artistic Landscape in Sechelt
Sechelt's cultural heartbeat is vibrant; the town is known for the Sechelt Arts Festival, an event showcasing local and national artists across various disciplines. The Sunshine Coast Arts Centre, home to the Dorothy and Jack Barker Guild of Fine Art, hosts exhibits, art classes, and events. Similarly, visitors can explore the Sechelt Indian Band's cultural art at the Tems Swiya Museum and take in performances at the Raven's Cry Theatre, the hub for cinematic and theatrical arts on the Sunshine Coast.
Educational & Research Facilities
Sechelt boasts a range of educational facilities, including public schools, private institutions, and post-secondary options. The Capilano University Sechelt Campus offers a variety of courses catering to diverse needs. Libraries are key community sites, with the Sechelt Public Library offering numerous services, including a significant resource collection and community programs.
Sechelt's Highlights & Recreation
Sechelt's geographical splendor provides countless recreational possibilities. From Porpoise Bay Provincial Park's sandy beaches, the scenic Hidden Groves Trail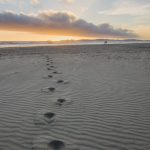 Trail Origins & Evolution The city of Trail, situated in British Columbia, Canada, holds a rich history that traces its roots to the 19th century. The city was founded by prospectors during the Gold Rush era, enticed by its bountiful deposits of minerals, mainly gold, silver, and copper. Later, the thriving mining industry prompted the construction of the Trail Smelter,..., to the tranquil waters of Sechelt Inlet, there's no shortage of outdoor activities. Notable landmarks include the Rockwood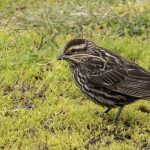 Rockwood Origins & Evolution Rockwood, officially known as the Village of Rockwood, comes with a rich heritage dating back to its founding in 1821. Established originally by Scottish settlers, it has continually grown and evolved over the centuries, becoming a vibrant community steeped in historical charm. Early industries fueling Rockwood's growth included limestone quarrying and farming, which have left behind... Centre, a heritage building with spectacular views of the Georgia Strait.
Commerce & Conveniences
As the commercial centre of the Sunshine Coast, Sechelt hosts numerous local businesses, including boutique shops, grocery stores, and banks. The city offers several amenities, including Coastland Wood Industries, one of Sechelt's primary employers. Seasonal farmers and craft markets bring colour to the local commerce scene.
Transport & Connectivity
Sechelt is well serviced by road, sea, and air travel options. BC Transit offers public bus service, while BC Ferries connects to nearby islands. The Sechelt Aerodrome, a small municipal airport, offers chartered flights and seaplane services.
Sports Facilities
For sports enthusiasts, the Sechelt Aquatic Centre and Suncoast Racquet Club offer top-notch facilities fitting a wide range of fitness and recreational needs. Sechelt also has beautifully maintained community parks with playgrounds, sports fields, and skating rinks.
Traveler's Final Take
Sechelt encapsulates the epitome of West Coast living, offering a harmonious blend of history, culture, and natural beauty. This vibrant community showcases a perfect balance between small-town charm and urban conveniences.
Must-Visit Spots in Sechelt
Shishalh Traditional Territory
Porpoise Bay Provincial Park
Hidden Groves Trail
Sunshine Coast Arts Centre
Tems Swiya Museum
Raven's Cry Theatre
Capilano University Sechelt Campus
Sechelt Public Library
Rockwood Centre
Coastland Wood Industries
Seasonal Local Markets
Sechelt Aerodrome
Sechelt Aquatic Centre
Suncoast Racquet Club