The Historical Significance of Sherbrooke Street
Sherbrooke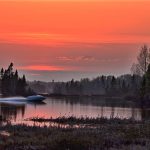 Sherbrooke Origins & Evolution Sherbrooke, founded in 1802, is a charming city located in southern Quebec, Canada. Its growth and development stemmed primarily from its strategic location alongside the Magog and Saint-François rivers, its rich natural resources, and the determination of its early settlers. Initially revolving around farming, Sherbrooke gradually transitioned into an industrialized city boasting textile and woodworking mills... Street, located in the heart of Montreal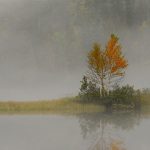 Montreal Origins & Evolution Montreal's rich history dates back to 1535 when the indigenous Iroquois people welcomed French explorer Jacques Cartier. Officially founded in 1642 by French settlers, the city rapidly developed into an essential hub for fur trading. Montreal's spectacular growth continued over the centuries, transforming this quaint outpost into a dynamic metropolis. Today, the city's deep-rooted history is..., Quebec, holds a special place in the history of Canada. Named after Sir John Coape Sherbrooke, the street dates back to the early 19th century and has witnessed the city's transformation over the years. With its rich historical significance, Sherbrooke Street stands as a testament to Montreal's cultural heritage and serves as a gateway to the city.
Wandering along Sherbrooke Street is like taking a journey through time. The street is home to a myriad of beautifully preserved heritage buildings, showcasing various architectural styles such as neoclassical, Victorian, and art deco. These architectural wonders act as time capsules, with each building telling a story of the past. The Golden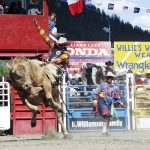 Golden Origins & Evolution Golden, nestled in the Columbia River Valley, traces its roots back to the 1880s when European settlers arrived, anticipating prosperity from the Transcontinental Railroad project. The town soon thrived on lumber, agriculture, and mining, mercifully evading the ghost town fate of many contemporary boomtowns. Moreover, the arrival of Swiss guides in the early 20th century initiated... Square Mile, a section of Sherbrooke Street, was once the enclave of Montreal's elite, housing opulent mansions and serving as a symbol of wealth and prestige. Today, many of these grand residences have been repurposed as museums, galleries, and educational institutions, offering visitors an opportunity to delve into Montreal's history and soak in its old-world charm.
Architectural Beauty and Unique Features
Sherbrooke Street is a feast for the eyes, satisfying even the most discerning architecture enthusiasts. As you stroll along its wide sidewalks, you'll be captivated by the ornate detailing, intricate facades, and grandeur of the buildings that line the street. Architectural gems, such as the Montreal Museum of Fine Arts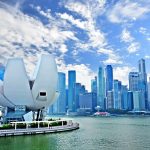 Historical Significance The Montreal Museum of Fine Arts is a cultural institution that holds immense historical significance in Canada. Founded in 1860, it is one of the oldest museums in the country. The museum's collection began with a generous donation from the art enthusiasts and brothers, William and Henry Van Horne. Over the years, the museum has expanded its collection..., the Ritz-Carlton Hotel, and the iconic McCord Museum, punctuate the landscape along Sherbrooke Street.
One of the street's most iconic features is the presence of green spaces that blend harmoniously with the urban setting, providing a refreshing contrast to the bustling cityscape. Visitors can relax and unwind in the lush surroundings of parks like Mount Royal and the Square Saint-Louis
Saint-Louis Origins & Evolution Nestled in the heart of Quebec, Canada, Saint-Louis boasts a rich history and a vibrant dynamism that narrates the tale of its evolution. Initially recognized for its lush farmlands and serene rivers, the city was founded in 1649 and has since grown from a small agricultural community into a bustling metropolis. Reflecting the core of Francophone..., which are conveniently located along Sherbrooke Street. These parks offer a welcome respite, inviting visitors to escape from the hustle and bustle of city life and immerse themselves in nature's tranquility.
Unique Experiences along Sherbrooke Street
A journey down Sherbrooke Street promises a multitude of unique experiences that are sure to leave a lasting impression. The street boasts a vibrant cultural scene, with numerous galleries, theaters, and boutiques offering an eclectic mix of art, performances, and one-of-a-kind shopping opportunities. Art enthusiasts can explore the Montreal Museum of Fine Arts, which houses an extensive collection spanning a broad range of artistic periods. For those interested in exploring Quebec's history and culture, the McCord Museum provides an immersive experience through its engaging exhibitions and displays.
Sherbrooke Street also offers a culinary adventure for food lovers. From quaint cafes to fine dining establishments, the street is dotted with a wide array of restaurants that cater to diverse tastes. Indulge in authentic French cuisine or savor flavors from around the world as you embark on a gastronomic journey like no other.
Embrace the magic of Sherbrooke Street and its historical significance, architectural beauty, and unique experiences that await at every turn. Whether it's admiring the grand facade of a century-old mansion, discovering hidden treasures in a boutique gallery, or simply basking in the beauty of the surrounding green spaces, Sherbrooke Street is a must-visit destination that holds the key to unlocking Montreal's captivating soul.