Sainte-Adèle Origins & Evolution
Settled in the early 19th century, Sainte-Adèle originated as a small farming community in the Laurentian Mountains of Quebec, Canada. Named after Adèle Raymond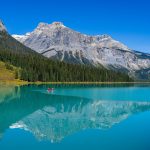 Raymond Origins & Evolution Situated in the Canadian province of Alberta, Raymond is a town brimming with history and laden with character. Just over a hundred years old, Raymond was founded in 1901 by Jesse Knight, a mining magnate and Latter-Day Saints member. Knight intended Raymond to be an agrarian center, with sugar beets as the principal crop. This legacy..., the wife of Sir Narcisse-Fortunat Belleau, a one-time Premier of Quebec. The city's growth was escalated by the construction of the P'tit train du Nord railway in the late 1800s. This enabled better mobility and further brought tourists from Montreal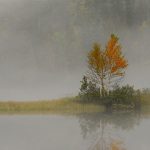 Montreal Origins & Evolution Montreal's rich history dates back to 1535 when the indigenous Iroquois people welcomed French explorer Jacques Cartier. Officially founded in 1642 by French settlers, the city rapidly developed into an essential hub for fur trading. Montreal's spectacular growth continued over the centuries, transforming this quaint outpost into a dynamic metropolis. Today, the city's deep-rooted history is... seeking fresh, alpine air and natural beauty. Over time, Sainte-Adèle transformed into a popular resort destination.
Since its foundation, Sainte-Adèle has expanded to host a vibrant mix of residents and businesses. It gained reputation not only as a tourist hot spot but also a hub of cultural richness and artistic flair. The town's evolution is captured distinctly in its architectural styles, ranging from quaint century-old homes to modern commercial establishments, making it a place of varied and engaging visual history.
City's Geography & Demography
Nestled amidst the Laurentian Mountains, Sainte-Adèle sits approximately 70 kilometres north of Montreal. The city boasts beautiful landscapes characterized by rolling hills, lush forests, and pristine bodies of water. Its climate is typically Canadian—cold and snowy in winter, warm and sunny in summer, which appeals to both summer hikers and winter sports enthusiasts.
The town is an idealistic representation of Canadian diversity, hosting a population of around 12,000 residents. Sainte-Adèle's population swells during the summer and winter months as visitors descend for vacationing, contributing to a lively, bustling atmosphere in peak seasons.
Cultural & Artistic Landscape in Sainte-Adèle
Art and culture are woven into the fabric of Sainte-Adèle. The city hosts several artistic and cultural events, including the Festival Sainte-Adèle en Couleurs, showcasing talented artists, musicians, and craftsmen from across the country. Cinema Pine, the town's traditional cinema, exhibits a variety of films and also hosts film festivals.
The Regroupement des artistes des Laurentides Gallery, located downtown, provides a platform for artists to display their works while giving residents and visitors a chance to experience local creativity. This thriving artistic community lends a unique character to the city that is both intriguing and engaging.
Educational & Research Facilities
Sainte-Adèle is home to reputable educational institutions. The city boasts several primary schools and one high school, offering quality education to its young residents. The local municipal library offers a vast collection of books and resources and regularly hosts educational events and workshops that stimulate intellectual growth.
Sainte-Adèle does not have its own university, but its proximity to Montreal ensures easy accessibility to renowned institutions like McGill University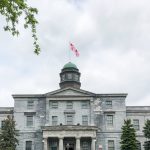 An Icon of Canadian Education: McGill University Unveil the impressive grandeur of McGill University, a pillar of education that stands proudly in Montreal, Canada. Established in 1821, this illustrious institution is a part of the country's rich history - a beacon of knowledge that has lit the paths of countless scholars, researchers, innovators, and leaders. McGill's distinctive character and enduring..., Université de Montréal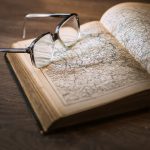 The Historical Significance of Université de Montréal Founded in 1878, Université de Montréal holds a prestigious place in Canada's history. As one of the country's oldest and most renowned educational institutions, it has not only shaped the minds of generations but also played a pivotal role in the country's cultural development. Throughout the years, the university has been a hotbed..., and Concordia University.
Sainte-Adèle's Highlights & Recreation
One of the city's main attractions is Parc de la Rivière Doncaster, a nature park that offers scenic trails, beautiful waterfalls, and abundant wildlife. Ski Chantecler, a leading ski resort, draws winter sports enthusiasts with its outstanding slopes and trails. Similarly, the Au Pays des Merveilles, a fairy tale-themed amusement park, is a paradise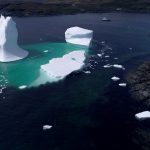 Paradise Origins & Evolution The story of Paradise begins in the late 1800s as a humble farming community. Over the past two centuries, it gradually evolved into one of the grandest living spaces one could find in Newfoundland and Labrador. Paradise was founded and developed along the Trans-Canada Highway's eastern tip, which eventually fueled its development as a glorious commercial... for young visitors.
Round Lake, with its clear waters and tranquil surroundings, offers fishing and boating opportunities and serves as a picnic spot for families. No visit to Sainte-Adèle would be complete without a trip to the P'tit Train du Nord, a bike trail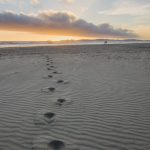 Trail Origins & Evolution The city of Trail, situated in British Columbia, Canada, holds a rich history that traces its roots to the 19th century. The city was founded by prospectors during the Gold Rush era, enticed by its bountiful deposits of minerals, mainly gold, silver, and copper. Later, the thriving mining industry prompted the construction of the Trail Smelter,... in summer and snowmobile path in winter, extending over 200 kilometers.
Commerce & Conveniences
Sainte-Adèle is rich in commerce with a variety of boutique shops, outlet stores, and services available. Visitors can find a range of products from local produce to unique craft pieces. The city also houses many banks, medical clinics, and a reliable postal service, ensuring convenience for both residents and tourists.
The city also plays host to an array of markets and seasonal sales, particularly during the holiday season, offering a magical shopping experience.
Transport & Connectivity
Sainte-Adèle is easily accessible from Montreal thanks to the well-maintained Autoroute 15. The city also boasts an effective public transport network, linking different areas of the city and beyond. Although there's no airport in Sainte-Adèle, Montreal's Pierre-Elliott-Trudeau International Airport is just an hour's drive away, ensuring easy accessibility to and from major Canadian cities and international locations.
Sports Facilities
Sporting facilities in Sainte-Adèle cater to both professional athletes and amateur sports enthusiasts. Ski resorts like Ski Chantecler are equipped with well-groomed slopes and offer equipment rental. Numerous sports centers provide facilities for team sports like soccer and hockey, and individual sports like tennis or swimming.
Traveler's Final Take
In essence, Sainte-Adèle is a charming small city with a big heart. Travelers and locals alike can enjoy the town's rich history, cultural heritage, and natural beauty. The blend of educational facilities, recreational attractions, and commercial conveniences makes it a lively, yet serene destination worth visiting and revisiting.
Must-Visit Spots in Sainte-Adèle
1. Festival Sainte-Adèle en Couleurs
2. Cinema Pine
3. Regroupement des artistes des Laurentides Gallery
4. Municipal Library
5. Parc de la Rivière Doncaster
6. Ski Chantecler
7. Au Pays des Merveilles
8. Round Lake
9. P'tit Train du Nord
10. Local Boutique Shops and Outlet Stores
11. The City's Sports Centers