Historical Significance
The Montreal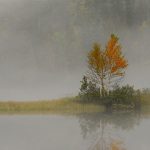 Montreal Origins & Evolution Montreal's rich history dates back to 1535 when the indigenous Iroquois people welcomed French explorer Jacques Cartier. Officially founded in 1642 by French settlers, the city rapidly developed into an essential hub for fur trading. Montreal's spectacular growth continued over the centuries, transforming this quaint outpost into a dynamic metropolis. Today, the city's deep-rooted history is... Museum of Fine Arts is a cultural institution that holds immense historical significance in Canada. Founded in 1860, it is one of the oldest museums in the country. The museum's collection began with a generous donation from the art enthusiasts and brothers, William and Henry Van Horne. Over the years, the museum has expanded its collection and now houses over 41,000 works of art from various periods and cultures.
Stepping into the museum is like taking a journey through time. From ancient civilizations to contemporary art, the Montreal Museum of Fine Arts tells the story of human creativity throughout history. The museum's commitment to preserving and showcasing Canadian art is particularly noteworthy, as it gives visitors a chance to understand and appreciate the rich artistic heritage of the country.
Architectural Beauty
The Montreal Museum of Fine Arts is not only a treasure trove of art, but it is also a stunning architectural masterpiece. The museum is divided into five pavilions, each with its unique design. The original museum building, built-in 1912, features a Beaux-Arts architectural style, characterized by grand columns and intricate detailing.
The addition of the Jean-Noël Desmarais Pavilion in 1991 brought a modern touch to the museum's architecture. Designed by award-winning architect Moshe Safdie, the pavilion is a striking contemporary structure that contrasts beautifully with the classical style of the original building. Its transparent glass walls provide breathtaking views of the surrounding cityscape.
Unique Experiences
A visit to the Montreal Museum of Fine Arts promises a range of unique experiences that delight art enthusiasts and casual visitors alike. The museum offers a diverse range of exhibitions that cater to different interests and tastes. From ancient artifacts to Impressionist masterpieces, from multimedia installations to avant-garde contemporary art, there is something for everyone.
Besides the permanent collection, the museum hosts temporary exhibitions that showcase renowned artists from around the world. These exhibitions often explore thought-provoking themes and offer visitors a chance to engage with art in new and exciting ways. Additionally, the museum frequently organizes lectures, workshops, and special events that provide further opportunities for cultural enrichment.
Immerse yourself in the beauty of the Montreal Museum of Fine Arts, where art and history come alive. Discover the rich heritage of Canada through its extensive collection, marvel at the architectural splendor that surrounds you, and explore the unique experiences that await. A visit to this iconic landmark will undoubtedly leave a lasting impression and should be at the top of every Canadian bucket list.