Gambo Origins & Evolution
In the midst of Newfoundland and Labrador lies the quaint and beautiful town of Gambo. Known for its wealth of history, Gambo dates back to the early 1700s when the first settlers chose this remote region as their home. With initial struggles from the harsh environment, they depended heavily on fishing, lumbering and hunting. Over the years, Gambo developed into a robust community, and its industrial activities included the operating of saw and pulp mills, instilling it as an essential hub in central Newfoundland's economy. The town got its name from its watercourse, the Gambo River. The essence of Gambo lies in its rich history, rustic charm and the striking landscape that continues to captivate its residents and visitors alike.
City's Geography & Demography
Gambo is strategically located amidst the beautiful landscape of Newfoundland and Labrador. Nestled between Freshwater Bay and Meadus Cove, the town's geology is accentuated by the mighty Gambo River that flows through it, offering breathtaking views. The town experiences a cool summer Mediterranean climate, with temperatures peaking to an average of 16.6°C in the summer and dropping to -8.6°C in winter.
In terms of demography, Gambo is a small but thriving community comprised of around 2,100 people according to the 2016 Canadian Census. This close-knit community is known for their warmth and welcoming nature, making everyone feel right at home.
Cultural & Artistic Landscape in Gambo
The culture of Gambo is rooted in its fishing, logging and hunting heritage. Regular community events, festivals and parades, such as the "Squid Festival" and "Loggers' Life Provincial Museum" commemorate and celebrate this heritage. This tight-knit community also cherishes arts and crafts, with many local artists visiting local galleries to showcase their talent.
Educational & Research Facilities
Gambo is home to excellent schools and research facilities. The Smallwood Academy and William Mercer Academy provide quality foundational education. For higher education and technical training, the town boasts a state-of-the-art Learning Center. The public library, well-equipped with diverse resources, promotes literature and lifelong learning among residents.
Gambo's Highlights & Recreation
Immersed in natural beauty, Gambo glows with an array of recreational spots. Steps away from the community center is the mesmerizing Kittiwake Coast, famed for its scenic trails. The Smallwood Nature Park offers campgrounds and playgrounds that are filled with families during the warmer months. The Heritage River Trail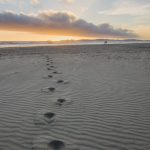 Trail Origins & Evolution The city of Trail, situated in British Columbia, Canada, holds a rich history that traces its roots to the 19th century. The city was founded by prospectors during the Gold Rush era, enticed by its bountiful deposits of minerals, mainly gold, silver, and copper. Later, the thriving mining industry prompted the construction of the Trail Smelter,... System, the Beothuk Interpretation Centre, and the Loggers' Life Provincial Museum are other notable spots.
Commerce & Conveniences
For its size, Gambo manages to provide a good number of local shops, banks, and such modern amenities. It boasts several grocery stores, retail shops and eateries, all centrally located. Seasonal sales are also quite popular, providing both residents and visitors an opportunity to purchase local goods.
Transport & Connectivity
Despite being a small town, Gambo is well-connected to other parts of Newfoundland. Highway 320 runs through the town, connecting it to Trans-Canada Highway. Local buses service the area, offering efficient public transportation within the town and to nearby places. The nearest airport, located in Gander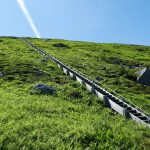 Gander Origins & Evolution Nestled within the northeastern part of Newfoundland Island, Gander is a charming Canadian city with a rich aviation history. It was established in the late 1930s as a strategic location for a major international airport, now known as Gander International Airport. During the Second World War, the town served as an important refuelling point for military..., is about a 30-minute drive away.
Sports Facilities
For sports enthusiasts, Gambo offers various facilities, including a fitness center, a sports ground equipped for soccer, baseball and softball, and outdoor playgrounds to keep the young ones active.
Traveler's Final Take
Gambo effortlessly manages to encapsulate its alluring natural beauty, rich heritage, and active community life to travelers. Its quaint charm lies in the steady pace of life, friendly locals, and deep-seated traditions. Whether a journeyer yearns for tranquil trails, wish to get engrossed into local folklore, or simply savour a quiet trip, Gambo provides an unmatched experience.
Must-Visit Spots in Gambo
Squid Festival
Loggers' Life Provincial Museum
Smallwood Academy
William Mercer Academy
Kittiwake Coast
Smallwood Nature Park
Heritage River Trail System
Beothuk Interpretation Centre
Gambo's Local Shops
Gambo's Sports Ground