Spruce Grove Origins & Evolution
Spruce Grove, a city nestling in the Alberta province of Canada, is a beautiful gem known for its perfect blend of urban life and lush natural environment. Founded in the late 19th century by pioneers seeking a farming life, this city quickly developed into a growing urban area with a booming economy, mainly bolstered by agriculture, manufacturing, and retail industries. Its transformation into a city in 1971 further marked a new chapter in its developmental course, showcasing its continual evolution.
The city boasts a rich heritage, evident in its historically significant sites. Several placards placed across town narrate the stories of its past, and the Spruce Grove Grain Elevator Museum further testifies to its agricultural roots. Throbbed with legendary tales and pivotal events, Spruce Grove's historical panorama seamlessly merges into its vibrant present.
City's Geography & Demography
Spruce Grove is strategically situated approximately 11 kilometers west of the provincial capital, Edmonton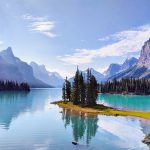 Edmonton Origins & Evolution Located on the North Saskatchewan River in Alberta, Canada, Edmonton is a city with a rich Native history dating back thousands of years to the indigenous tribes that once inhabited the region. European settlers arrived in the late 18th century, starting with the Hudson's Bay Company in 1795. They established Edmonton as a key trading post.... Cloaked in the natural beauty of Alberta's heartland, it is framed by fertile farmland and thick woodlands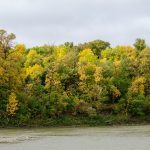 Woodlands Origins & Evolution Woodlands, a city in Ontario, Canada, encompasses a rich heritage shaping its vibrant character even today. Established in the early 1800s, the city saw rapid development in the late 19th and early 20th century owing to a booming lumber industry which led to significant economic growth. Over the years, Woodlands has evolved into a bustling urban... with scenes of grazing deer being a common sight, making it a haven for nature enthusiasts.
Known for its long, cold winters and brief, warm summers, the city delineates the characteristic humid continental climate of Alberta. Spruce Grove presents an exceptional amalgamation of various cultures, with a population nearing 35,000 people as per the most recent census. It is a youthful city, with a significant portion of its populace under the age of 30, adding to its dynamic and active atmosphere.
Cultural & Artistic Landscape in Spruce Grove
Spruce Grove thrives with a vibrant cultural scene, hosting various festivals and events throughout the year. Key amongst these are the Summer Session music series, Canada Day Celebrations, and the Christmas in Central Park event.
Showcasing local artistic talents, the Allied Arts Council manages the Melcor Cultural Centre, with the Horizon Stage and Spruce Grove Art Gallery as its central attractions. The arena entertains with a piquant mixture of live theatre, music, dance, and family-oriented programs. Alongside, the gallery offers exhibits of local and regional art, inviting visitors to immerse in the creatively inspiring ambiance.
Educational & Research Facilities
As an education hub, Spruce Grove offers a host of learning and research facilities. The city is serviced by Parkland School Division No. 70 and Evergreen Catholic Separate Regional Division No. 2, which oversee numerous elementary, junior high, and secondary schools.
The city's love for literature is mirrored in the Spruce Grove Public Library, a cornerstone of community learning that offers myriad resources, programs, and services to cater to the intellectual cravings of its citizens. Additionally, nearby Edmonton houses several tertiary institutions that guarantee quality higher education.
Spruce Grove's Highlights & Recreation
The city takes pride in its myriad attractions and recreational options. Its meticulously maintained parklands and trails encourage outdoor activities, with Heritage Grove Park being a top draw. Central Park and Jubilee Park, with their unique amphitheaters and multitude of activity options, add to the city's charm.
The city's impressive recreational facilities exceed beyond outdoor fun. The TransAlta Tri Leisure Centre, a sports and wellness hub, appeals to fitness enthusiasts with its pools, ice rinks, and gyms. Meanwhile, the West District Park, complete with a disc golf course, skate park, and splash park, guarantees fun-filled moments for every family member.
Commerce & Conveniences
Shopping enthusiasts find joy in the city's numerous retail hotspots. The Westland Market Mall and Century Crossing house an array of clothing shops, food outlets, and specialty stores. Spruce Grove boasts numerous financial institutions and post offices, ensuring convenience at its best. With the city's seasonal sales, shoppers can take home memories with their hauls.
Transport & Connectivity
On the transit front, Spruce Grove is conveniently connected. Its efficient public transportation system, the Edmonton Transit Service (ETS), Syncrude Sport and Wellness centre operates several bus routes, ensuring smooth connectivity within the city and to Edmonton. The city's close proximity to Edmonton International Airport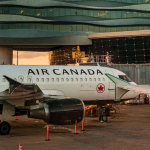 The Historical Significance of Edmonton International Airport Come be a part of the living history at Canada's Edmonton International Airport. Opening its doors for the first time in 1960, this facility has served as a gate to the sky for countless passengers and transport operations. Over the years, it's seen immense growth, playing a critical role in Alberta's economic growth... further adds to its accessibility for outstation and international travelers.
Sports Facilities
Spruce Grove is known for its world-class sports facilities. The Fuhr Sports Park with its premier baseball and softball fields and the Grove Cruise, an annual event featuring vintage cars and family activities, draw sports enthusiasts and car lovers alike. Meanwhile, the Grant Fuhr Arena is home to the Spruce Grove Saints, a Junior A hockey team in the Alberta Junior Hockey League.
Traveler's Final Take
A visit to Spruce Grove offers an enriching blend of historical significance, cultural vibrancy, educational excellence, unmatched leisure options, and seamless connectivity. This city is sure to leave travelers with countless memories and a yearning to return.
Must-Visit Spots in Spruce Grove include:
– Spruce Grove Grain Elevator Museum
– Melcor Cultural Centre
– Horizon Stage
– Spruce Grove Art Gallery
– Heritage Grove Park
– Central Park
– Jubilee Park
– TransAlta Tri Leisure Centre
– West District Park
– Westland Market Mall
– Century Crossing
– Fuhr Sports Park
– Grant Fuhr Arena
– Spruce Grove Public Library
– Edmonton Transit Service (ETS).