East Gwillimbury Origins & Evolution
East Gwillimbury, a quaint town in the Regional Municipality of York, in south-central Ontario, Canada, exudes an inspiring history of community, growth and development. Its origination in the late 18th century by the United Empire Loyalists accorded for a massive step of development into a prosperous community. Named after Elizabeth Gwillim, wife to Lieutenant Governor John Graves Simcoe, the town has managed to preserve its historical charm which is encapsulated beautifully in its architecture and locations like the Sharon Temple, East Gwillimbury Public Library, and various heritage sites.
The town's evolution is a unique blend of respecting traditions while embracing modernity. Today, it seamlessly integrates agricultural instincts with urban development, beautifully bridging the old and the new. East Gwillimbury's progress is evident in its growth in population, economy, infrastructure, and amenities, and it holds the promise for a bright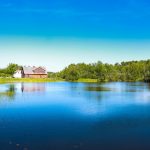 Bright Origins & Evolution Bright, Canada, is the quintessential small town with a rich background and a friendly community spirit. Established in the mid-1800s, Bright was originally a quiet agricultural township in Ontario, rooted in traditional farming practices and a rural way of life. Over the centuries, the city has retained its historic character while also embracing modern development. Today,... yet sustainable future.
City's Geography & Demography
East Gwillimbury is nestled in the northern part of York Region, bordering Lake Simcoe on the east. It enjoys a continental climate, with warm summers and cold, snowy winters. The city is bisected by the East Holland River and covers 245 square kilometers of diverse topography that includes rich farmland, scenic hamlets and stunning parklands.
Its population of nearly 24,000 includes a healthy mix of age-groups, cultures, and occupations. The city appeals to families seeking a safe, close-knit community settlement; professionals attracted by the region's robust economy and opportunity for growth; and the retirees who enjoy a peaceful yet active life in the picturesque countryside setting.
Cultural & Artistic Landscape in East Gwillimbury
A thriving hub of culture and arts, East Gwillimbury hosts numerous events, festivals and community programs that celebrate its multicultural lineage. Popular happenings include the East Gwillimbury Farmers' Market, Music in the Park, and the annual East Gwillimbury Fall Fair.
The city proudly sports an artistic character with an array of galleries, studios, and theaters. The Georgina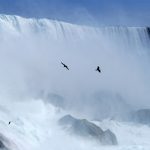 Georgina Origins & Evolution Nestled on the southeastern shores of Lake Simcoe, Georgina is an enchanting Canadian town with an enriching history. Originally known as North Gwillimbury, this charming community was founded in 1971 when it was separated from the Township of West Gwillimbury. Georgina's transition from a quaint lakeside town to a thriving township is a quintessential symbol of... Arts Centre and Gallery, Silver Lakes Art Gallery, and the Newmarket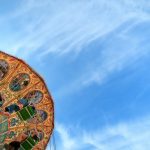 Newmarket Origins & Evolution Founded in 1801 by pioneer settlements, Newmarket evolved from a small agricultural settlement into one of the most thriving suburban communities in the Greater Toronto Area. Its rich history is captured by the iconic Main Street Heritage Conservation District that houses preserved architectural gems from the 19th and early 20th centuries. Once known as the "Rose... Theatre are some prominent spaces promoting local talent and facilitating artistic exchange.
Educational & Research Facilities
East Gwillimbury values education and knowledge growth, evident in its array of schools, libraries, and research institutions. The York Region District School Board and the York Catholic District School Board manage many primary and secondary schools contributing to the town's academic culture. Additionally, the East Gwillimbury Public Library stands as a testament to the town's commitment to knowledge dissemination and community engagement. The city also fosters innovation and research development through hubs like Southlake Regional Health Centre.
East Gwillimbury's Highlights & Recreation
The distinctive landscape of East Gwillimbury offers abundant recreational destinations. Its parks and natural reserves like the Holland Landing, Rogers Reservoir Conservation Area, and Anchor Park provide vast spaces for leisure and adventure. Notable landmarks include the historic Sharon Temple and the East Gwillimbury GO Station, each narrating tales of the city's past and progress.
Commerce & Conveniences
East Gwillimbury, with its diverse range of shops, services, and seasonal markets, scores high on convenience. Green Lane's commercial centres cater to every daily need, offering goods and amenities at competitive prices. The town's banking and postal services are efficient and easily accessible, ensuring a smooth running of essential facilities for its inhabitants.
Transport & Connectivity
East Gwillimbury enjoys an expansive transportation network robustly connecting it with all major cities. York Region Transit operates all-year-round, facilitating easy intra-city commute, while the East Gwillimbury GO station connects major Toronto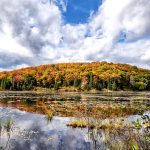 in this paragraph summarize the city highlights and end with a list "Must-Visit Spots in Toronto". Toronto Origins & Evolution Toronto, Canada's largest city, can trace its roots back to the late 18th century. Originally known as Fort York, it was established by the British as a strategic location during the American Revolutionary War. Despite changes and challenges, Toronto swiftly... areas. For air travelers, Buttonville Municipal Airport and Toronto Pearson International Airport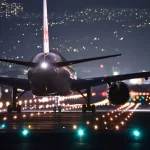 Historical Significance Toronto Pearson International Airport, named after the Nobel Laureate, Canadian Statesman, and 14th Prime Minister Lester B. Pearson, carries a rich and intriguing history. Opened in 1937 as a small, 380-acre airport named "Malton Airport," it has grown exponentially to become Canada's largest and busiest airport - a hub that stands as an emblem of the nation's rapid... are the proximal options.
Sports Facilities
For sports enthusiasts, East Gwillimbury presents modern sports infrastructures like the East Gwillimbury Sports Complex and the Ross Family Complex, providing facilities for an active lifestyle with an array of indoor and outdoor sporting amenities.
Traveler's Final Take
In conclusion, East Gwillimbury is a blend of historic charm and vibrant culture. It accommodates scenic landscapes, robust amenities, a thriving arts scene, and ample opportunities for recreation. The convenience in commerce, excellent connectivity, educational facilities, and recreational offerings make it a perfect retreat for families, professionals, and retirees alike.
Must-Visit Spots in East Gwillimbury
Sharon Temple
East Gwillimbury Public Library
East Gwillimbury Farmers' Market
Music in the Park
Georgina Arts Centre and Gallery
Silver Lakes Art Gallery
Newmarket Theatre
York Region District School Board facilities
Southlake Regional Health Centre
Holland Landing
Rogers Reservoir Conservation Area
Anchor Park
East Gwillimbury GO Station
Green Lane's commercial centres
York Region Transit services
East Gwillimbury Sports Complex
Ross Family Complex