The Historical Significance of Fanshawe College
Established in 1967, Fanshawe College has evolved into a vibrant epicenter of higher education, providing a range of diverse study programs to local and international students. Its reputation emanates from its rich history as it is among the first public colleges founded under Ontario's system-wide expansion of vocational schools. The establishment of this institution has contributed extensively to shaping Ontario's post-secondary education infrastructure.
The college's impressive timeline of development makes it an essential point of interest for history enthusiasts. It has chronicled significant educational evolution, such as offering the first co-operative education programs, pioneering a series of industry-relevant courses, and growing from a single campus institution to one with multiple sites across Ontario. Fanshawe's history is a testament to not only its longevity, but also its commitment to innovation, student success, and driving societal advancement.
Architectural Beauty Encompassed
The main campus of Fanshawe in London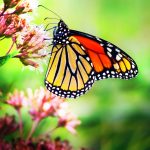 London Origins & Evolution London, popularly known as the "Forest City", is located in southwestern Ontario, Canada. The city was founded by Lieutenant Governor John Graves Simcoe in 1793, though it was not fully settled until 1826. London was named after its English counterpart in hopes of enhancing its magnitude and reputation. Truly, it embraced its moniker, developing rapidly in..., Ontario, is an impressive testament to modern Canadian architecture. Its distinct buildings, each representing different periods in Canadian architectural history, are the perfect blend of functionality, aesthetics, and cultural representation. Standouts include the G-block, a circular structure with a glass facade; and the new Downtown London Campus, a visual spectacle that juxtaposes traditional and contemporary designs.
Enveloped amidst lush greenery, the campus provides a serene study environment. Stunning open courtyards, winding pathways, and landscaped gardens adorn the area. The amalgamation of various architectural styles within a single campus provides a unique aesthetic appeal, turning each stroll into a fascinating tour of art and design excellence. Exploring Fanshawe's architectural highlights is truly a visual journey one must embark upon when visiting Canada.
The Unique Experiences at Fanshawe College
Fanshawe College is more than an educational institution; it promises a holistic life exposure that transforms students. With a wide array of student clubs, sports teams, and cultural festivals, the college offers opportunities to pursue unique interests and hobbies, ensuring an enriching journey beyond academics. From our nationally recognized aviation program to the stunning newly developed Digital and Performance arts program in downtown London, the learning opportunities are endless.
Perhaps one of its most emblematic features is the close-knit community spirit embodied by its students and staff. Its aim to foster an inclusive environment is realised through the multicultural festivals, welcoming stay facilities, and international student support services, making it a true manifestation of Canada's multicultural ethos. The unique experiences offered by Fanshawe indeed make it a notable addition to every Canadian bucket list.
Commingling history, architecture, and Canadian heritage, Fanshawe College stands out as an institution not just for learning but also for experiencing. By creating its own unique fusion of functional education and culture, it indeed has become an essential part of Canada's architecture and its educational system. Its distinct features make Fanshawe not merely a college but a piece of living history capturing Canada's spirit. Its inimitable standing is certainly an allure impossible to resist when exploring Canada's finest landmarks.