West St. Paul Origins & Evolution
West St. Paul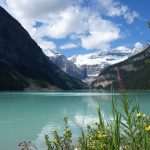 St. Paul Origins & Evolution Tucked away in the northeastern part of Alberta, the tranquil suburban city of St. Paul holds deep historical roots that complement its contemporary charm. Founded originally as a Métis colony in 1896, the city's humble beginnings saw a spontaneous advancement with the installation of the Canadian Northern Railway, and later, the arterial Canadian Pacific Railway...., the humble rural municipality located in Manitoba, Canada, is known for its serene beauty and vibrant community. The area's indigenous roots precede the establishment of West St. Paul as a municipality in 1915. Over the years, it has evolved from a quiet, agricultural community into a thriving town. The city's undulating topography, fertile lands, and the meandering meanders of the Red River have always captivated settlers.
This charming city displays a subtle fusion of its historical origins and modern adaptability, managing to retain an old-world charm while embracing urban progress. Numerous older establishments, homesteads, and heritage buildings scattered throughout the town echo its historical narrative.
City's Geography & Demography
West St. Paul lies on the west bank of the Red River and has the city of Winnipeg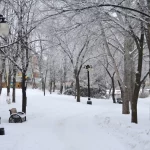 Winnipeg Origins & Evolution Known as the "Gateway to the West," Winnipeg, Manitoba's capital city, was originally settled by Indigenous peoples and later became a fur-trading post for the Hudson's Bay Company in the late 18th century. Officially incorporated as a city in 1873, Winnipeg quickly became a bustling railway hub due to its strategic location at the confluence of... bordering to the south. This geographical location blessed the city with lush and fertile soil, a boon for its agricultural backbone.
The city is blessed with a moderate climate characterized by warm, humid summers, and severely cold winters. Despite its relatively harsh climate, West St. Paul has seen a steady increase in its population over the years. The city upholds a diverse culture, with a dynamic blend of generations-old families and newly arrived residents contributing to its vibrant community spirit.
Cultural & Artistic Landscape in West St. Paul
Western St. Paul is renowned for its strong community spirit that is reflected in the array of cultural and artistic events that are hosted throughout the year. Sunova Centre, the community hub, often houses regional art exhibits showcasing the talent of local artists. Notably, it is also the venue for the city's major annual events such as the popular Winter Carnival and Summer Festival.
The city is home to a number of art galleries and independent art studios featuring local and indigenous artistry. From traditional crafts to contemporary forms, West St. Paul provides numerous platforms for artists to display their work.
Educational & Research Facilities
Education remains at the core of West St. Paul's ethos. The city is home to West St. Paul School, a leading public institution built originally in 1916, that continues to provide quality education for Grades K-8. The Red River Library, a charming, time-honored building, and a vital resource for the town, dishes out a variety of materials for both learning and leisure.
West St. Paul's Highlights & Recreation
West St. Paul is blessed with natural beauty and recreational spots. Skinner's Wet'n Wild, a favorite among locals, is a family amusement park offering a fantastic range of water rides, golf courses, and go-cart tracks. The River's Edge Resort is another cherished recreational spot offering an idyllic environment for camping and picnics. For those who love the outdoors, the city's parks and trails, including the Creekside Park and Trans Canada Trail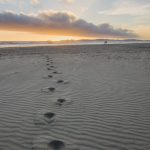 Trail Origins & Evolution The city of Trail, situated in British Columbia, Canada, holds a rich history that traces its roots to the 19th century. The city was founded by prospectors during the Gold Rush era, enticed by its bountiful deposits of minerals, mainly gold, silver, and copper. Later, the thriving mining industry prompted the construction of the Trail Smelter,..., are perfect spots for leisurely strolls or biking.
Commerce & Conveniences
West St. Paul features a vibrant shopping scene, with specialty shops, farmer's markets, and various convenience stores. Various seasonal sales and pop-up markets across the city provide an opportunity for residents and visitors to heavily indulge in some retail therapy while supporting local businesses. Notably, the banking and postal services are easily accessible throughout the town.
Transport & Connectivity
West St. Paul residents benefit from the ease of transportation and connectivity. The city is serviced by well-connected roads that connect it conveniently with Winnipeg and beyond. For air transit, Winnipeg James Armstrong Richardson International AirportThe Historical Significance of Winnipeg James Armstrong Richardson International Airport Winnipeg James Armstrong Richardson International Airport holds a storied past filled with historical significance, making it a must-visit landmark for anyone exploring Canada. Originally opened in 1928 as Stevenson Aerodrome, it became the country's first international airport, connecting Canada to the rest of the world. Since then, it has evolved... is easily reachable from the town, ensuring seamless connectivity for traveling residents and visitors.
Sports Facilities
Sports enthusiasts enjoy impressive sporting facilities in the city. The Sunova Centre houses an indoor skating rink and community gym, while the Marj Edey Park offers spacious fields for baseball and soccer. The West St. Paul Recreation Association promotes a variety of sports programs benefiting people of all ages.
Traveler's Final Take
Everything considered, West St. Paul promises an experience loaded with the province's cultural touches, natural beauty, and a thriving community. With its unique blend of history, local spirit, beautiful recreation spots, and modern conveniences, West St. Paul appeals to both residents and travelers who value a soothing balance between urban life and the simplicity of rural living.
Must-Visit Spots in West St. Paul
1. Sunova Centre
2. Skinner's Wet'n Wild
3. River's Edge Resort
4. Creekside Park
5. Trans Canada Trail
6. Red River Library
7. West St. Paul School
8. Marj Edey Park
9. Local Farmer's Markets
10. Independent Art Studios
11. Winnipeg James Armstrong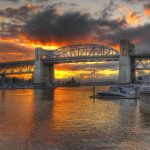 Armstrong Origins & Evolution Located in the heart of Canada's majestic Spallumcheen Valley and renowned for its agricultural roots, Armstrong exhibits a seamless blend of rural charm and urban comfort. The city, named after E.C Heaton Armstrong, an influential London banker who helped fund the construction of a railway through the valley, was founded in 1892. Over the decades, Armstrong... Richardson International Airport.