Mascouche Origins & Evolution
Nestled within the southern area of Quebec, Canada, is the charming city of Mascouche. Founded in 1722, this quaint city has stealthily grown to become a significant residential municipality within the region. Its initial development was majorly agricultural, with a number of settlers taking advantage of its fertile lands. As time passed, the city embraced industrialization and, consequently, its population swelled. The remnants of this complex lineage can still be witnessed in the city's unique architecture, understood from a fusion of old-world charm and modernity.
Today, Mascouche has come a long way from its humble agricultural beginnings. Having embraced urbanization positively, it now presents a seamless blend of residential, recreational, and commercial sectors, all while maintaining a strong affiliation to its historical and cultural roots.
City's Geography & Demography
Strategically located approximately 29 kilometers north-east of Montreal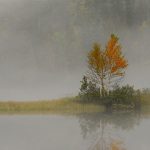 Montreal Origins & Evolution Montreal's rich history dates back to 1535 when the indigenous Iroquois people welcomed French explorer Jacques Cartier. Officially founded in 1642 by French settlers, the city rapidly developed into an essential hub for fur trading. Montreal's spectacular growth continued over the centuries, transforming this quaint outpost into a dynamic metropolis. Today, the city's deep-rooted history is..., Mascouche shares its borders with Terrebonne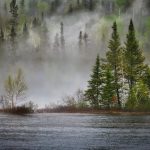 Terrebonne Origins & Evolution Founded in 1673 and now a city in western Quebec, Canada, Terrebonne is a location brimming with unique history and vibrant personality. The area was initially known for its fertile soils, with the name Terrebonne translating to 'Good Earth.' As historical development paved the way for today's city, remnants of the past, such as the two-century-old... and Repentigny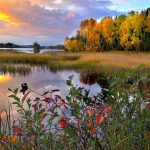 Repentigny Origins & Evolution Repentigny, situated within the province of Quebec, Canada, boasts a rich historical tapestry that contributes significantly to its remarkable charm. Founded in 1670 by Jean-Baptiste Le Gardeur, the city has steadily evolved over the centuries, becoming a vital economic powerhouse in the Lower Canada region. Once a primarily agrarian society, today Repentigny is a prosperous city..., thus forming an integral part of the Greater Montreal Area. The city showcases a diverse climate, oscillating between humid summers and freezing winters.
Mascouche has a small but vibrant population of over 50,000 residents, which is virtually a melting pot of cultures and ethnicities. The primary language spoken is French, reflecting Quebec's heritage, but English is also widely spoken, thus making it a linguistically diverse city.
Cultural & Artistic Landscape in Mascouche
Mascouche is a cultural haven, brimming with an array of events, museums, theaters, and galleries. The Amplitheatre De Mascouche entertains locals and tourists with a medley of performances, concerts, and plays. For those interested in local artistry and history, the Maison Belisle serves as an immersive experience.
The city caters to a versatile cultural calendar encompassing music festivals such as Mascouche se Laisse Chanter, and the Ciné Sous Les Étoiles, a popular outdoor movie event enjoyed by families.
Educational & Research Facilities
Mascouche prides itself on its impressive educational facilities. It is home to a range of public and private primary schools, secondary schools, and a public library, Bibliothèque Bernard-Patenaude, that serves as the backbone of the community. Mascouche also supports international student exchange programs that render an overall enriching environment for education and research.
Mascouche's Highlights & Recreation
From verdant parks to recreational paths, Mascouche offers abundant outdoor activities. The Parc Du Grand Coteau, a sprawling 330-hectare green space, provides leisure activities for all age groups. The Circuit Mascouche, a 44-kilometer long bike and walking trail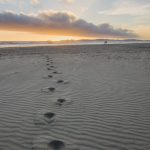 Trail Origins & Evolution The city of Trail, situated in British Columbia, Canada, holds a rich history that traces its roots to the 19th century. The city was founded by prospectors during the Gold Rush era, enticed by its bountiful deposits of minerals, mainly gold, silver, and copper. Later, the thriving mining industry prompted the construction of the Trail Smelter,..., exhibits the exquisite natural scenery of the city. Furthermore, the Club de golf Mascouche offers golfers a magnificent course to perfect their swing.
Commerce & Conveniences
Mascouche city is equipped with a plethora of shops, banks, postal services, and seasonal sales, contributing to its bustling commerce. A day spent at Les Galeries Mascouche, a shopping center, will ensure that all your retail needs are met. The city also plays host to several banks and postal services for the convenience of residents and visitors.
Transport & Connectivity
Boasting an effective public transport system managed by RTM, Mascouche is seamlessly connected to the rest of the Greater Montreal Area. The Mascouche Commuter Rail Line provides easy access to both suburban and downtown areas. Furthermore, the city houses its very own Mascouche Airport, catering mainly to private civil aviation.
Sports Facilities
Catering to the athletic enthusiasm of its residents, Mascouche is equipped with state-of-the-art sports facilities, including the Complex sportif du Val-d'Espoir and Le Centre de Soccer de Mascouche.
Traveler's Final Take
Mascouche is more than just a place; it's a narrative of evolution knitted with cultural threads, an epitome of resilience while staying true to its roots. Whether it's for the cultural vivacity, recreational green spaces, robust educational structures, or convenient commerce, Mascouche unarguably offers a comprehensive city experience. Making it your next travel destination would ensure an enriching journey tucked with a fusion of old-world charm and modernity.
Must-Visit Spots in Mascouche:
1. Amplitheatre De Mascouche
2. Maison Belisle
3. Mascouche se Laisse Chanter music festival
4. Bibliothèque Bernard-Patenaude
5. Parc Du Grand Coteau
6. Circuit Mascouche
7. Club de golf Mascouche
8. Les Galeries Mascouche
9. Mascouche Commuter Rail Line
10. Complex sportif du Val-d'Espoir
11. Centre de Soccer de Mascouche.