The Old School House Arts Centre (TOSH)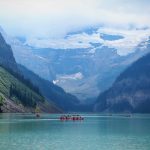 The Old School House Arts Centre (TOSH) in Qualicum Beach, Canada is a captivating treasure trove dedicated to fostering and promoting the arts. Established in a 1912-era school building, TOSH exhibits a blend of historic charm and creative dynamism, offering locals and tourists an enriching cultural and artistic experience. The old bricks and wooden architecture greet visitors with an air... is a tranquil and inspiring space located in the heart of Qualicum Beach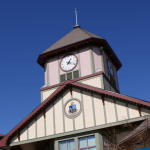 Qualicum Beach Origins & Evolution Nestled on the picturesque east coast of Vancouver Island in British Columbia, Qualicum Beach is a city that seamlessly blends natural beauty with a rich historical tapestry. This enchanting locale has evolved significantly over the years, with its roots deeply embedded in the heritage of the Qualicum people. This coastal Salish tribe was the region's... in Vancouver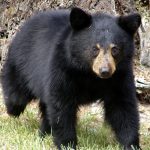 Vancouver Origins & Evolution Located on the western coast of Canada, Vancouver is a vibrant city that beautifully marries natural splendor with urban charm. Its history begins with the indigenous peoples who had inhabited this land for thousands of years before it was explored by Captain George Vancouver in the late 18th-century. Founded in 1886, the city took its name... Island, Canada. Housed in an elegantly refurbished 1913 school building, it serves as an integral part of the local arts community and a vibrant cultural nexus that caters to visual and performing arts.
Walking through TOSH's grand entrance, visitors are embraced by a blend of history and creativity. The centre brims with dynamic energies from the myriad of art pieces crafted by local and international artists prominently displayed in three distinct galleries. These frequently changing exhibits showcase a limitless spectrum of artistic styles and mediums, from traditional painting to innovative mixed media artistry.
The historic classrooms have been transformed into open artists' studios. Here, five resident artists practice their craft, share their profound knowledge, and inspire with their passion. These studios pulsate with creativity and offer a fascinating glimpse into the artists' unique creative processes.
A notable feature of TOSH is its Dorothy Francis Gallery, a charming gift shop which offers handcrafted art pieces, ceramics, jewelry and gifts. All merchandise is thoughtfully curated, with an emphasis on supporting local artisans and promoting sustainable practices.
Furthermore, TOSH is well-known for its community engagement, organizing year-round concerts, art classes, workshops, and community events. It also houses an impressive Music On Sunday concert series, which presents a rich variety of music genres to its audience.
In conclusion, The Old School House Arts Centre is much more than an arts centre; it is a creative sanctuary that preserves Qualicum Beach's historical charm. It is a destination to experience high-caliber artistic endeavors, enriching cultural activities, and to engage with a thriving artistic community. TOSH truly is a unique cultural haven, seamlessly integrating inspiration, education, and community engagement under one roof. The centre is indeed a testament to the artistic spirit of Qualicum Beach and beyond.