Discover the Historical Significance
The Vancouver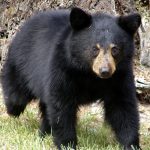 Vancouver Origins & Evolution Located on the western coast of Canada, Vancouver is a vibrant city that beautifully marries natural splendor with urban charm. Its history begins with the indigenous peoples who had inhabited this land for thousands of years before it was explored by Captain George Vancouver in the late 18th-century. Founded in 1886, the city took its name... Art Gallery, nestled in the heart of downtown Vancouver, stands as a testament to the city's rich cultural heritage and serves as a timeless reminder of the power of art. With its origins dating back to 1931, the gallery has undergone a series of transformations and expansions over the years, solidifying its status as a must-visit destination for tourists and locals alike. The gallery's historical significance goes beyond its age – it has been a catalyst for shaping Vancouver's vibrant art scene, providing a platform for local and international artists to showcase their talents. Its captivating exhibitions and permanent collections beautifully weave together the tapestry of Canadian art, from contemporary pieces to Indigenous artwork, offering visitors a comprehensive view of the nation's artistic journey.
One of the most notable features of the Vancouver Art Gallery is the juxtaposition of historical and modern architecture. Housed in the historic former provincial courthouse, a grand neoclassical building with its iconic columns and imposing façade, the gallery seamlessly blends tradition with innovation. In 1983, a modernist façade designed by architect Arthur Erickson was added, harmonizing with the existing structure and creating a captivating visual contrast. This unique architectural fusion beckons visitors to step inside and embark on a journey through time as they explore the diverse range of exhibits that await within the gallery walls.
Immerse Yourself in Architectural Beauty
Once inside, be prepared to be enraptured by the gallery's architectural beauty that extends beyond its exterior. A central atrium floods the space with natural light, illuminating the expansive galleries and encouraging visitors to meander through the different floors and explore the breathtaking artwork on display. The gallery's design embraces openness and fluidity, creating a sense of freedom and possibility as you wander from one exhibit to the next. The thoughtful utilization of space allows each artwork to breathe and captivate, making it a truly immersive experience that resonates with visitors long after they leave.
Beyond its remarkable architecture, the Vancouver Art Gallery also prides itself on offering truly unique experiences to its visitors. The gallery hosts a wide array of interactive programs, including workshops, artist talks, and live performances, fostering dialogue and bringing art alive. From hands-on art-making sessions for all ages to engaging conversations with world-renowned artists, there is always something to ignite your creativity and deepen your appreciation for the diverse artistic perspectives on display.
A visit to the Vancouver Art Gallery promises to transport you into a world of artistic wonders where history merges with modernity, and creativity flourishes. As you step into this cultural oasis, prepare to be captivated by its historical significance, architectural beauty, and the immersive experiences it offers. Whether you are an art enthusiast, a history buff, or simply seeking inspiration, the Vancouver Art Gallery deserves a prominent spot on your Canadian bucket list, inviting you to delve deep into the heart of Canadian art and culture.