West Vancouver Origins & Evolution
West Vancouver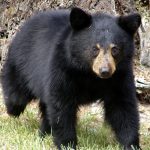 Vancouver Origins & Evolution Located on the western coast of Canada, Vancouver is a vibrant city that beautifully marries natural splendor with urban charm. Its history begins with the indigenous peoples who had inhabited this land for thousands of years before it was explored by Captain George Vancouver in the late 18th-century. Founded in 1886, the city took its name..., a district in the Canadian province of British Columbia, has its roots deeply entwined with the history of Canada. Its earliest settlers were the Coast Salish people, particularly the Squamish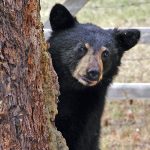 Squamish Origins & Evolution The vibrant city of Squamish, located in the heart of British Columbia, Canada, is steeped in a rich tapestry of history and culture. Like many Canadian cities, its origins trace back to the indigenous people who originally inhabited the area - the Squamish Nation. Their legacy continues to influence the city's character today. Squamish was officially... and Tsleil-Waututh nations. Considered part of the Greater Vancouver area, the district was officially incorporated in 1912.
Over time, West Vancouver has evolved from a sparsely populated area into a thriving urban hub, with the largely residential city drawing families drawn to its quaint charm and natural beauty. Despite its expansion, the city maintains its historical essence within its modern ambiance. Historical places like the Gertrude Lawson House, a well-preserved 1930s shingle-style house, give visitors insights into the district's past.
City's Geography & Demography
Located northwest across Lions Gate Bridge from Vancouver, West Vancouver is flanked by the North Shore mountains and the Pacific Ocean, offering breathtaking views. It features a temperate rainforest climate with significant rainfall throughout the year.
According to the latest census, West Vancouver has a population of nearly 43,000 people. The city's populace reflects a considerable cultural diversity. This multiculturalism contributes to the vibrant aura of the city and augments its character and charm.
Cultural & Artistic Landscape in West Vancouver
West Vancouver is a flourishing cultural hub. Home to the outstanding West Vancouver Art Museum displaying local and international artwork, and the Silk Purse Arts Centre, a thriving hub for visual and performance arts, the city's exceptional artistic offerings do not disappoint.
Cultural events are an integral part of the city. Harmony Arts Festival, an annual celebration of arts, infuses the summer air with music, arts crafts and culinary delights. From concert series to various exhibitions, West Vancouver offers an engaging artistic landscape with numerous galleries throughout the city.
Educational & Research Facilities
Education has a strong emphasis in West Vancouver. Top-rated West Vancouver Secondary School, Sentinel Secondary, and Collingwood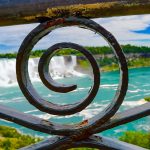 Collingwood Origins & Evolution Collingwood, an alluring city tucked away in Canada's Simcoe County, was incorporated as a town in 1858 and became a city in 1908. Its founding is rooted in its prime location alongside the shores of Georgian Bay, where its deep-water port facilitated the transport of goods, contributing to its early growth and prosperity. Once a hub... School are known for their commitment to academic excellence and comprehensive extracurricular programs. Additionally, the city is home to the West Vancouver Memorial Library, a key research and community hub.
West Vancouver's Highlights & Recreation
Nature and recreational activities abound in West Vancouver. Visit the world-renowned Capilano Suspension Bridge
The Historical Significance of Capilano Suspension Bridge Nestled in the lush rainforests of Vancouver, British Columbia, the Capilano Suspension Bridge holds a remarkable historical significance that dates back over a century. Originally built in 1889, the bridge served as a vital transportation link for the early pioneers of the region, connecting communities separated by the rugged terrain. It stands as... Park, or explore Lighthouse Park, home to one the largest Douglas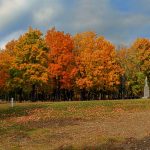 Douglas Origins & Evolution Tucked away in Ontario, Canada, Douglas is an intimate rural community steeped with rich heritage and intriguing historical narratives. It was first established in the mid-1800s with significant influence from Irish immigrants, giving the settlement a unique character. Douglas, even till today, retains the individuality of its inception through physical reminders such as historic buildings and... Fir trees in Greater Vancouver. The rugged beauty of Whytecliff Park is not to be missed, where you might spot seals on the beach.
The West Vancouver Seawall Promenade is perfect for a leisurely stroll or cycle with beautiful ocean views. For the adventurous, Cypress Mountain offers skiing and snowboarding during the winter, and hiking or mountain biking in the summer.
Commerce & Conveniences
Park Royal Shopping Centre, one of the largest shopping centers in the Lower Mainland, offers an array of shops, banks, and postal services, making daily necessities conveniently within reach. Regular seasonal sales add to the appeal for shoppers.
Transport & Connectivity
West Vancouver is connected to other parts of Greater Vancouver by the TransLink public transportation system. The ferry service from Horseshoe Bay to nearby islands and the Sunshine Coast makes water transit possible. For air travel, Vancouver International Airport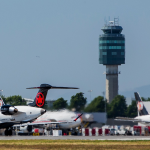 The Historical Significance of Vancouver International Airport Vancouver International Airport (YVR) is not just an airport; it is a symbol of the city's growth and prosperity. As one of Canada's most iconic landmarks, it has witnessed countless historical milestones that have shaped the region into what it is today. From its humble beginnings as a small airfield in 1929, YVR... is about 30 kilometers away from the city center.
Sports Facilities
Sporting opportunities abound in West Vancouver with its ample facilities. The West Vancouver Community Centre features an Aquatics Centre and Ice Arena while Gleneagles Community Centre provides a high-quality pitch and putt course and the Gleneagles Golf Course.
Traveler's Final Take
West Vancouver is a vibrant and diverse district, rich with history, culture, and natural beauty. Whether you prefer exploring arts and culture, recreational activities, or shopping, West Vancouver has something for everyone.
Must-Visit Spots in West Vancouver
Gertrude Lawson House
West Vancouver Art Museum
Silk Purse Arts Centre
Harmony Arts Festival
West Vancouver Secondary School, Sentinel Secondary, Collingwood School
West Vancouver Memorial Library
Capilano Suspension Bridge Park
Lighthouse Park
Whytecliff Park
West Vancouver Seawall Promenade
Cypress Mountain
Park Royal Shopping Centre
Horseshoe Bay ferry service
Vancouver International Airport
West Vancouver Community Centre
Gleneagles Community Centre
Gleneagles Golf Course