White Rock Origins & Evolution
White Rock, a vibrant city located in the heart of British Columbia, Canada, carries a rich history dating back to the early 18th century. Initially a popular summer leisure spot, the city is named for a large white boulder located along its coastline, a unique feature of the area that has inspired an abundance of local folklore. It was officially incorporated in 1957 and has since grown into a bustling city renowned for its enchanting seaside charm and diverse community.
White Rock is nestled on Semiahmoo Bay and its storied past is tied to the indigenous Coast Salish peoples and later European settlers. Today, it has blossomed into a thriving city that beautifully interweaves its rich history with cosmopolitan flair. Its legendary pier, the longest in Canada, was completed in 1914 and has since become a symbolic landmark, drawing travelers from near and far.
City's Geography & Demography
White Rock is strategically located in the lower mainland section of British Columbia, just adjacent to the US border. This proximity facilitates cross-border commerce and trade, boosting the city's economic growth. The city's temperate climate, characterized by mild, wet winters and warm, dry summers, makes it a desirable year-round destination.
Home to almost 20,000 residents, the city welcomes diversity in its demography. It has an eclectic mix of long-term residents who have deep generational ties to the city; while others are new arrivals, attracted to the city's soothing waters, verdant hills, and cultural charm.
Cultural & Artistic Landscape in White Rock
White Rock's cultural scene is as effervescent as its history. The city houses the White Rock Museum and Archives, a treasure trove of local history nestled in a heritage building by the pier. The city also brims with numerous artistic platforms; from the Blue Frog Studios, known for its intimate live performances, to the White Rock Playhouse, home to myriad theatrical productions.
In addition, White Rock hosts several distinguished events annually such as the White Rock Sea Festival—an exciting array of watersports and live performances—and the Tour de White Rock, a prestigious cycling event. Galleries like the White Rock Gallery and Landmark Pop-Uptown Gallery showcase local talent and foster artistic growth within the city.
Educational & Research Facilities
White Rock is home to reputable educational institutions such as Southridge School and White Rock Christian Academy. For research and lifelong learning facilities, the White Rock Library, a branch of the Fraser Valley Regional Library, provides valuable resources and programs to cater to residents of all ages.
White Rock's Highlights & Recreation
White Rock's allure as a choice destination is undeniably tied to its stunning natural landscape. Centennial Park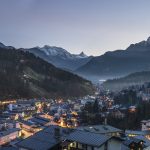 A Storied Past: The Historical Significance of Centennial Park Named in honor of Canada's centennial in 1967, Centennial Park illustrates the country's rich history and evolution over time. A living testament to Toronto's commitment to preservation, the park stretches over an expansive 525 acres and was unveiled to commemorate the country's 100th birthday. Venturing through the serene environs, it is... and Ruth Johnson Park offer extensive trails for hiking and biking, not to mention picturesque views. Furthermore, the city's eight kilometers of sandy beach along the warm shallow waters of Semiahmoo Bay is an inviting spot for water sports.
The most iconic landmark in White Rock is its historic Pier and Promenade, a favorite spot for leisurely strolls, fishing, and offering panoramic ocean views.
Commerce & Conveniences
The city's bustling commercial scene is centered around its town centre. From specialist boutiques to large retail stores, the city provides numerous shopping options. The Semiahmoo Shopping Centre is a comprehensive hub offering a variety of stores, banks, and postal services, ensuring all consumer needs are met without difficulty. Moreover, local markets offer seasonal goods, making the shopping experience ever dynamic and fresh.
Transport & Connectivity
White Rock is well-connected with comprehensive transit networks. The city is serviced by the South Coast British Columbia Transportation Authority (TransLink) providing regular bus services, while the nearby Peace Arch border crossing allows easy access to the United States. The city is also in close proximity to Vancouver International Airport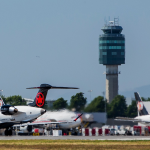 The Historical Significance of Vancouver International Airport Vancouver International Airport (YVR) is not just an airport; it is a symbol of the city's growth and prosperity. As one of Canada's most iconic landmarks, it has witnessed countless historical milestones that have shaped the region into what it is today. From its humble beginnings as a small airfield in 1929, YVR..., Canada's second busiest airport, making both domestic and international travel convenient.
Sports Facilities
Sporting enthusiasts have numerous options in White Rock, as the city boasts several well-equipped sports facilities. The Centennial Park Leisure Centre and Arena provides opportunities for a variety of sports including soccer, ice hockey, and tennis.
Traveler's Final Take
Boasting an intoxicating blend of history, culture, and natural beauty, White Rock offers a unique city experience like no other. Its diverse demography, robust economy, and thriving arts scene make it a highly desirable destination.
Whether visitors are drawn in by its picturesque landscape, world-class sports facilities, or enchanted by the whirl of cultural offerings, White Rock is certain to leave an indelible mark on all who have the opportunity to explore it. This Canadian jewel, steeped in history, truly has something for everyone.
Must-Visit Spots in White Rock:
– White Rock Pier and Promenade
– White Rock Museum and Archives
– Blue Frog Studios
– White Rock Playhouse
– White Rock Gallery
– Landmark Pop-Uptown Gallery
– Southridge School and White Rock Christian Academy
– White Rock Library
– Centennial Park and Ruth Johnson Park
– Semiahmoo Shopping Centre
– Centennial Park Leisure Centre and Arena.