Whitecourt Origins & Evolution
Whitecourt is situated within the beautiful province of Alberta, Canada, its roots deeply entrenched in the rich history and development of the region. Founded in the early 20th century, this city started to flourish when growth in the lumber industry arrived, accompanied with the discovery of oil and gas later in the 1950s. Today, Whitecourt retains its historical legacy while blending in the dynamism of a modern and developed city. Over the years, Whitecourt has developed into a vibrant community, offering a mix of small-town charm and city conveniences.
City's Geography & Demography
Whitecourt possesses a unique blend of landscapes and climates, situated in a valley at the confluence of four water bodies – the McLeod River, Athabasca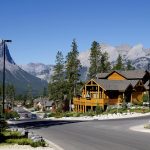 Athabasca Origins & Evolution Nestled in the heartland of Alberta, Canada lies the tranquil and fertile city of Athabasca, a community rooted in traditional values and progressive ideals. Originally established in 1913, the city's moniker was derived from the Cree word "aðapaskāw," which directly translates as "[where] there are plants one after another," providing hints to the city's agricultural beginnings.... River, Sakwatamau River, and Beaver Creek. The city enjoys a warm summer continental climate with cold, snowy winters, a combination that is perfect for numerous outdoor activities. As for its population, Whitecourt is home to roughly 10,000 people, representing a diverse mix of cultural and ethnic backgrounds.
Cultural & Artistic Landscape in Whitecourt
Whitecourt is rich in culture and art, conveying a dynamic atmosphere where creativity thrives. Events like the annual Whitecourt Woodlands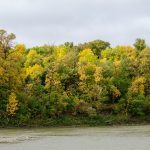 Woodlands Origins & Evolution Woodlands, a city in Ontario, Canada, encompasses a rich heritage shaping its vibrant character even today. Established in the early 1800s, the city saw rapid development in the late 19th and early 20th century owing to a booming lumber industry which led to significant economic growth. Over the years, Woodlands has evolved into a bustling urban... Rodeo and the Party in the Park music festival are true embodiments of the city's vibrant cultural scene. Facilitating this, multiple galleries and theaters, such as the popular Allan & Jean Millar Centre, are the city's creative hubs. Art lovers can visit the Whitecourt Art Club, contributing to the city's energetic and ever-evolving artistic landscape.
Educational & Research Facilities
Education in Whitecourt is comprehensive and advanced, with numerous educational institutions accommodating all ages. The city houses Northern Lakes College, Whitecourt Central School, and Hilltop High School, among others. Research too plays a key role in the city's ethos, with the Forest Interpretive Centre leading the charge in showcasing the region's rich forestry history and promoting sustainable forest management.
Whitecourt's Highlights & Recreation
Stunning natural beauty and numerous recreational facilities define the city of Whitecourt. Landmark parks such as Rotary Park and Hard Luck Canyon offer residents and visitors alike, an opportunity to enjoy beautiful views and outdoor activities. Similarly, the Athabasca River and the McLeod River are perfect spots for engaged recreational activities like fishing, boating, and hunting.
Commerce & Conveniences
Whitecourt's commerce sector is strong, with an array of shops, restaurants, and services catering to different needs. Shops such as Green Gables, The Source, and Co-op Whitecourt provide both local and international products. Service providers like banks and postal services are easily accessible, and the city even boasts hearty seasonal sales events throughout the year.
Transport & Connectivity
Whitecourt is well-connected, with easy access via the major highways – Highway 43 and Highway 32. Moreover, the Whitecourt Airport enhances the city's connectivity further, linking it with various major cities. As for local transport, the city provides a reliable public transit service.
Sports Facilities
The city is also well-equipped on the sports front. Scotiabank Pond, an outdoor skating rink, and the Whitecourt Golf & Country Club are both a testament to Whitecourt's dedication to sports and active living.
Traveler's Final Take
In an encapsulated view, Whitecourt presents itself as a vibrant town blending the serenity of nature with the vigour of modern living. Its origins and evolution, geography and demography, cultural and artistic diversities, educational institutions, highlights and recreation, commerce, and conveniences – all add strands to its dynamic, comprehensive, and welcoming character.
"Must-Visit Spots in Whitecourt"
Allan & Jean Millar Centre
Whitecourt Woodlands Rodeo
Party in the Park festival
Northern Lakes College
Forest Interpretive Centre
Rotary Park
Hard Luck Canyon
Whitecourt Airport
Scotiabank Pond
Whitecourt Golf & Country Club