Athabasca Origins & Evolution
Nestled in the heartland of Alberta, Canada lies the tranquil and fertile city of Athabasca, a community rooted in traditional values and progressive ideals. Originally established in 1913, the city's moniker was derived from the Cree word "aðapaskāw," which directly translates as "[where] there are plants one after another," providing hints to the city's agricultural beginnings. Progressing through the years, Athabasca thrived as a vibrant trading centre with the fur trade and lumber industries providing much of the early commercial impetus. In recent years, it has convincingly evolved into a bustling hub with a thriving business sector.
City's Geography & Demography
Situated at the confluence of the Athabasca River and Tawatinâ River, the city is blessed with a unique geography that is both picturesque and versatile. The semi-continental climate, brought about by its 120 km proximity to Edmonton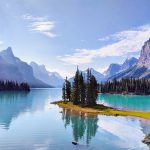 Edmonton Origins & Evolution Located on the North Saskatchewan River in Alberta, Canada, Edmonton is a city with a rich Native history dating back thousands of years to the indigenous tribes that once inhabited the region. European settlers arrived in the late 18th century, starting with the Hudson's Bay Company in 1795. They established Edmonton as a key trading post..., provides mild summers and chilly winters. Consistently growing, Athabasca's population hovers around 2,965 residents with a demographic that is a blend of mixed ages and cultural backgrounds. Despite its modest size, Athabasca's vibrant community has successfully attracted residents with its natural allure and urbane convenience.
Cultural & Artistic Landscape in Athabasca
Athabasca's cultural scene is as diverse as its people. The Athabasca County Conversation Festival is an annual cultural staple where you can dabble in thought-provoking conversations, poetry readings, and artistic performances. Museums like the Athabasca Archives house a treasure trove of historical artifacts shedding light on the vibrant history of the area. The Nancy Appleby Theatre, with its dynamic programming, caters entertainment to everybody's taste. Art galleries abound as well, including the impressive Alice B. Donahue Library and Gallery, showcasing work from local artists.
Educational & Research Facilities
The city's commitment to education and progress is evident in its institutions. The Athabasca University, the town's medal-worthy crown jewel, is a leader in distance education. The town also boasts remarkable libraries – the Alice B. Donahue Library and Archives being the most notable, offers an inviting space for communal gathering, research, and creativity.
Athabasca's Highlights & Recreation
With an incredible variety of landscapes, Athabasca offers a wide range of recreational activities to its residents. The Athabasca Riverfront Park is a city highlight, offering expansive green areas, paddling routes, and a picturesque boardwalk. For the history buffs, the Athabasca Heritage Society offers a lively and profiled depiction of the city's roots. From the Athabasca Landing Trail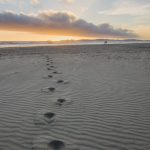 Trail Origins & Evolution The city of Trail, situated in British Columbia, Canada, holds a rich history that traces its roots to the 19th century. The city was founded by prospectors during the Gold Rush era, enticed by its bountiful deposits of minerals, mainly gold, silver, and copper. Later, the thriving mining industry prompted the construction of the Trail Smelter,... to the Meanook National Wildlife Area, nature enthusiasts can explore an array of biological diversity.
Commerce & Conveniences
At the heart of Athabasca's economic vitality lies a bustling commerce scene. From the timeless charm of Mannville Mercantile to the nutritious provisions of Athabasca Health Foods, shopping here guarantees an enriching experience. Banks, post offices, and a multitude of businesses provide all the conveniences essential for a comfortable urban life. Seasonal farmers' markets are a community favorite, stocking fresh, locally-sourced products.
Transport & Connectivity
Despite its small-town charm, Athabasca is well-connected. The town is a major transit hub for the region with the Athabasca Transit providing extensive routes. The nearby Edmonton International Airport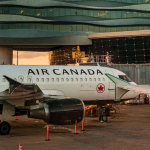 The Historical Significance of Edmonton International Airport Come be a part of the living history at Canada's Edmonton International Airport. Opening its doors for the first time in 1960, this facility has served as a gate to the sky for countless passengers and transport operations. Over the years, it's seen immense growth, playing a critical role in Alberta's economic growth... serves those who prefer to journey by air. Road networks and cycling tracks ensure seamless connectivity across the city.
Sports Facilities
Athabasca is a city where sports and passion unite. Home to the Athabasca Regional Multiplex and the Athabasca Golf and Country Club, residents and visitors have a wealth of facilities and sporting adventures at their disposal.
Traveler's Final Take
Athabasca is a city that weaves together the threads of natural beauty, warm community spirit, and thriving modernity, offering an exceptional quality of life. Its cultural heritage, combined with contemporary conveniences, offers a mix of activities that cater to different interests. Whether you're traveling solo or with family, Athabasca guarantees a blend of tranquility, recreation, and hospitality.
Must-Visit Spots in Athabasca
The following locations and attractions should form part of any visit to Athabasca:
1. Athabasca County Conversation Festival
2. Athabasca Archives
3. Nancy Appleby Theatre
4. Alice B. Donahue Library and Gallery
5. Athabasca University
6. Athabasca Riverfront Park
7. Athabasca Landing Trail
8. Meanook National Wildlife Area
9. Mannville Mercantile
10. Athabasca Health Foods
11. Athabasca Regional Multiplex
12. Athabasca Golf and Country Club