Williams Lake Origins & Evolution
Established in 1929, Williams Lake is a city nestled within British Columbia, Canada. The city was named after Chief William of the Secwepemc First Nations, who settled by the lake centuries ago. Surrounded by forests, mountains, and untouched landscapes, the evolution of the city grew alongside the emergence of the logging, milling, and mining industries. The city now stands as a symbol of harmony between industrial progress and nature co-existence.
Despite its industrial roots, Williams Lake treasures its historical and cultural roots. The Museum of the Cariboo Chilcotin and Station House Gallery keep the city's history alive, from its creation as a fur-trading outpost to the rich First Nations history.
City's Geography & Demography
Occupying an area of about 27 square kilometres, Williams Lake is situated in the heart of the Cariboo Chilcotin region. It's an exhilarating blend of stunning natural beauty, characterized by vast skies, crystal-clear waters, and verdant forests. The city experiences a humid continental climate, with severe winters and warm summers.
As per the latest census, the city's demographics are quite diverse with a population over 10,000. This geographically widespread and socially cohesive community treasures its collective history and embraces cultural diversity wholeheartedly.
Cultural & Artistic Landscape in Williams Lake
Culturally, Williams Lake is a hub of exuberant events and artistic excellence. Among the annual highlights are the Williams Lake Stampede and the Harvest Fair, where locals and visitors alike soak in the vibrant atmosphere.
The city's cultural landscape boasts its museums, like the Museum of the Cariboo Chilcotin, offering glimpses into local heritage and cowboy culture. The Station House Gallery, another must-see, showcases a wide array of contemporary and traditional art forms.
Educational & Research Facilities
With facilities like Thompson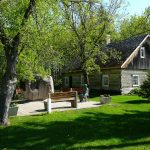 Thompson Origins & Evolution Providing a stellar example of a planned city, Thompson in Manitoba, Canada, was founded in 1956 in response to the thriving nickel mining industry. The city's origins are intricately tied to the International Nickel Company (INCO), which discovered a substantial amount of nickel in the area in 1956 and ultimately led to the establishment of Thompson.... Rivers University and countless public and private schools, Williams Lake presents an environment conducive to educational growth. The university is renowned for its research and high academic standards in diverse fields. The public library stands as a beacon for knowledge seekers, offering a serene atmosphere for extensive research and study.
Williams Lake's Highlights & Recreation
One of the city's main recreational highlights is Scout Island Nature Centre, a refuge for outdoor enthusiasts. It provides an eye-opening look into local fauna and flora. Another popular spot is the Williams Lake River Valley trail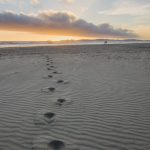 Trail Origins & Evolution The city of Trail, situated in British Columbia, Canada, holds a rich history that traces its roots to the 19th century. The city was founded by prospectors during the Gold Rush era, enticed by its bountiful deposits of minerals, mainly gold, silver, and copper. Later, the thriving mining industry prompted the construction of the Trail Smelter,..., which offers dreamlike nature walks.
Landmarks such as the Tourism Discovery Centre provide comprehensive information on the region's rich history and diverse geography. Equally notable is Boitanio Park, the city's heart, famed for its lush green space, butterfly garden, and summer performances.
Commerce & Conveniences
The city's commercial sphere is buzzing with activity. Downtown Williams Lake offers a myriad of shopping options, from fashion boutiques and thrift stores to unique local businesses. The city's postal services are efficient, and banking services are readily available, ensuring ease for both locals and visitors. The city also hosts seasonal farmers markets renowned for their fresh produce.
Transport & Connectivity
The city thrives on excellent connectivity. Williams Lake Airport connects the city with other parts of Canada. For public commute, BC Transit offers comprehensive bus and para-transit services. Major highways like Highway 97 intersect at Williams Lake, enhancing its allure for road explorers.
Sports Facilities
Whether you're a hockey fan or Bull Riding enthusiast, Williams Lake has you covered. The Cariboo Memorial Recreation Complex hosts various sporting events in its ice rink and pool facilities. The city is also home to the Williams Lake Stampede Grounds, renowned for its annual rodeo.
Traveler's Final Take
Williams Lake seamlessly intertwines the richness of history, culture, nature, and industry, making it a premier Canadian destination. This endearing city captures the quintessence of Canadian warmth and adventurous spirit. Its rich culture, natural beauty, commercial vibrancy, and welcoming inhabitants lend unparalleled charm to Williams Lake.
Must-Visit Spots in Williams Lake:
Museum of the Cariboo Chilcotin
Station House Gallery
Thompson Rivers University
Scout Island Nature Centre
Williams Lake River Valley trail
Tourism Discovery Centre
Boitanio Park
Downtown Williams Lake
Williams Lake Airport
Cariboo Memorial Recreation Complex
Williams Lake Stampede Grounds