Wilmot Origins & Evolution
The township of Wilmot, Canada, was named after Sir Robert Wilmot-Horton in 1824. Initially, the region was inhabited by the First Nations and later by Mennonites from Germany and Switzerland who brought agricultural prowess to the area, thus setting the course for the city's development towards farming, industry, and light manufacturing. The impetus behind Wilmot's growth also stems from its proximity to the Grand River, which fostered ample fertile farmlands and powered mills.
As time went by, Wilmot evolved from these agricultural roots into a vibrant community known for its creativity, innovation, and resilience. Despite continuing to honor its rich history and heritage, the township has vastly modernised, with various amenities and facilities that have transformed city living and significantly improved the quality of life for its residents.
City's Geography & Demography
Wilmot is located in the Region of Waterloo in Southern Ontario, with access to the Grand River. The blend of urban convenience and rural charm is an irresistible determinant of Wilmot's magnetic appeal. The city presents a temperate climate with warm summers and cold winters, which further enhances its allure.
With a population of approximately 20,000 people, its demographic profile is mostly of European descent with a significant portion of Germans, with a growing diverse community enhancing its multicultural fabric.
Cultural & Artistic Landscape in Wilmot
Part of what makes Wilmot special is its dynamic cultural scene. The city hosts several events, such as the annual Moparfest, Oktoberfest, Canada Day Fireworks, and Santa Claus Parade, fostering a spirit of communal camaraderie.
Wilmot is also home to the Castle Kilbride museum. This national historic site, with its captivating Victorian architecture, offers a peek into 19th-century luxury and opulence. Furthermore, the region harbors a wealth of artisans, who create everything from unique pottery pieces to handcrafted jewelry, all to be found in local galleries.
Educational & Research Facilities
Education-wise, Wilmot offers several high-ranking schools, including Forest Glen Public School and Waterloo-Oxford District Secondary School. The Township of Wilmot Library, with its multi-branch system, serves as a vast knowledge resource for the community.
Research facilities are robust, mainly linked to agri-business due to the town's historical agricultural background. The University of Waterloo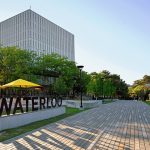 Uncover the History The University of Waterloo, nestled in the vibrant city of Waterloo, Ontario, is not only a renowned institution of higher learning but also a captivating historical landmark. Established in 1957, the university played an instrumental role in shaping Canada's technological landscape. With a rich history deeply rooted in innovation and entrepreneurship, a visit to the University of... School of Architecture, a renowned institution, has an outpost in the township.
Wilmot's Highlights & Recreation
Wilmot abounds with charming landmarks like the Baden Tower, a century-old water tower symbolizing the town's progress. Parks like the Schmidt Woods, Morningside Park, and the New Hamburg Boardwalk are perfect spots to unwind and appreciate nature's splendor.
Moreover, The Westfield Heritage Village and the Lions Pool are popular attractions laden with activities. Wilmot Recreation Complex serves as the community hub for leisure and sports, offering a range of programs and events.
Commerce & Conveniences
Wilmot provides its residents and visitors with a varied commercial landscape designed for convenience. Local shops offer hand-crafted goods, antiques, books, and more. Banks, postal services, and seasonal farm sales make it easy for residents to fulfill their everyday needs.
Transport & Connectivity
Public transportation in Wilmot is efficient thanks to the Grand River Transit that offers bus services throughout the township. Additionally, Wilmot is situated close to the cities of Kitchener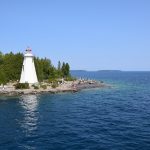 Kitchener Origins & Evolution Founded in 1854 as the town of Berlin by German Mennonites, the city of Kitchener situated in Canada's southern Ontario region is rich in history. The founders had migrated from Pennsylvania in the early 1800s, bringing with them their strong work ethic and passion for farming. The community changed its name to Kitchener in 1916 during... and Waterloo, enabling easy access to more significant transit hubs and airports, enhancing travel both within and outside the city.
Sports Facilities
Sporting facilities in Wilmot are robust, with the Norm S. Hill Park and Moser Park serving as cricket and baseball hubs. The Wilmot Recreation Complex boasts an arena that caters to local hockey leagues and figure skating.
Traveler's Final Take
To sum up, Wilmot is a charming city, seamlessly blending historical appeal with modern convenience. The township has something for everyone – from the vibrant arts and culture scene to the top-notch education and sporting facilities, not forgetting the lovely parks and trails. The city extends its warm, welcoming spirit to everyone, making it a must-visit for travelers.
Must-Visit Spots in Wilmot:
1. Castle Kilbride
2. The Baden Tower
3. Morningside Park
4. Westfield Heritage Village
5. Wilmot Recreation Complex
6. Schmidt Woods
7. New Hamburg Boardwalk
8. University of Waterloo School of Architecture
9. Norm S. Hill Park
10. Township of Wilmot Library
11. Moser Park
12. Lions Pool
13. Public events: Moparfest, Oktoberfest, Canada Day Fireworks, Santa Claus Parade.