Perth Origins & Evolution
The Canadian city of Perth, located in Ontario, can trace its origins back to 1816 when it was settled as a military settlement. It was initially populated by retired British soldiers who had served in the War of 1812, thus maintaining strong connections with the United Kingdom until today. This historic city has evolved over the centuries, seamlessly blending traditional heritage with modern comforts which quite efficiently cater to present day needs.
The city rising from its military past has significantly contributed to its unique architectural, historical, and cultural value today. The town's heritage pathway, lined with historical plaques, takes you on a journey through the epochs, while the Perth Museum, housed in the pre-Victorian Matheson House, showcases its storied past and growth.
City's Geography & Demography
Located on the Tay River, about 80 km southwest of Ottawa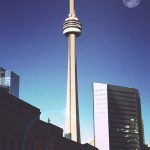 Ottawa Origins & Evolution The history of Ottawa, Canada's capital city, is rich and varied, evolving from a humble settlement of the early 1800s to the bustling modern city it is today. Originally known as Bytown after British military engineer Colonel John By, who was responsible for the construction of the Rideau Canal, the city's pivotal role within the nation's..., Perth is in Eastern Ontario, Canada. The city entertains a humid continental climate, characterized by four distinct seasons. There are warm summers, cold winters, and beautiful transitions in spring and fall, each fostering a unique beauty across the town's vistas.
According to the 2016 census, Perth had a population of approximately 6,000 residents. The city flawlessly maintains a balance between urban advancements and rural charm, embodied in the diversity of its peaceful, friendly population.
Cultural & Artistic Landscape in Perth
Perth has a vibrant culture and arts scene. It is home to the renowned Perth Classic Theatre Festival that attracts theater enthusiasts from near and far. Similarly, the Studio Theatre Perth hosts various performances throughout the year, showcasing a passion for the performing arts.
The city also shelters the Crystal Palace, where farmers markets and special events are held. Local artisans exhibit their work in various galleries around town, including the Riverguild Fine Crafts and the Perth Museum, bolstering the city's vibrant art scene.
Educational & Research Facilities
As for education and research, Perth is home to Algonquin College's Perth Campus which provides a range of technical and professional programs. The Perth and District Union Public Library, a heritage site, is known for its impressive collection of books and also hosts regular literary events.
Several research institutions are also based in Perth, including the Inland Waters Directorate and the Perth Wildlife Reserve, which plays an essential role in regional research and conservation projects.
Perth's Highlights & Recreation
The Stewart Park is a splendid recreational spot in Perth. Located downtown, it features manicured gardens, gentle streams, and a variety of local wildlife. Perth also houses the Conlon Farm Recreation Complex, offering multi-use trails, sports fields, and community spaces.
Not to be missed are landmarks such as the Perth Town Hall, St. John's Roman Catholic Church, and Code's Mill, epitomizing the city's diligent conservation of its history and charm.
Commerce & Conveniences
From quaint boutique shops, such as the trendy Mariposa Design and the charming Shaw's of Perth, to national chains like Canadian Tire and the LCBO, Perth is well-stocked for all retail needs. There are also several banks and postal offices, with seasonal sales bringing vibrant atmospheres to the city streets.
Transport & Connectivity
Perth is well connected via Highway 7, one of its main transport routes. Local bus transit provides comfortable travel within the city, while larger transit hubs in nearby cities connect Perth to the rest of Canada. Though there are no airports within the city, the nearby Ottawa International Airport facilities easy air travel for residents and visitors alike.
Sports Facilities
The city is replete with several sports facilities like the Perth & District Community Centre, that comprises an indoor ice rink and meeting rooms. Local golf clubs and arenas such as the Perth Blue Wings Junior Hockey Club cater to the sporting spirit of this Canadian city.
Traveler's Final Take
The city of Perth, with its historic charm, vibrant cultural scene, and modern amenities, offers a unique experience to visitors. From excellent recreational areas, intriguing heritage, convenient commerce to well-developed sports facilities, Perth indeed manifests a perfect balance of past, present, and future.
Must-Visit Spots in Perth
– Perth Museum
– Perth Classic Theatre Festival
– Studio Theatre Perth
– Crystal Palace
– Riverguild Fine Crafts
– Algonquin College's Perth Campus
– Perth and District Union Public Library
– Inland Waters Directorate
– Perth Wildlife Reserve
– Stewart Park
– Conlon Farm Recreation Complex
– Perth Town Hall
– St. John's Roman Catholic Church
– Code's Mill
– Mariposa Design
– Shaw's of Perth
– Perth & District Community Centre
– Perth Blue Wings Junior Hockey Club