Arviat Origins & Evolution
Arviat is a culturally rich town located in Nunavut, Canada. Its history dates back to the Thule people, who were ancestors of the current Inuit population. The name "Arviat" comes from "arviq," which means "Bowhead Whale" in the Inuktitut language. Its establishment as a permanent settlement is accredited to the Hudson's Bay Company, who erected a trading post in the area in the early 20th century. Over time, the village has evolved from an outpost for fur trading into a bustling town that serves as a hub for education, commercial activities, and cultural preservation.
City's Geography & Demography
Arviat is strategically located at the southernmost point of the Nunavut mainland, on the western shore of Hudson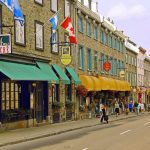 Hudson Origins & Evolution Hudson is a charming town nestled on the banks of the Ottawa River in Quebec. Founded in the late 19th century, it has seamlessly blended its historic charm with modern conveniences. Originally an Anglican farming community named Cavagnal, it rebranded as Hudson in the 1960s to reflect its British roots and to appease English-speaking residents. This... Bay. The area boasts lush tundra landscapes and is respected for its incredibly unique, diverse wildlife. Arviat experiences a harsh arctic climate with long, freezing winters, and short, cool summers. The town's population is predominantly made up of Inuit and the Inuktitut language is widely spoken, providing an authentic immersion into Inuit culture.
Cultural & Artistic Landscape in Arviat
Arviat plays host to many cultural and artistic festivities. The Arviat Celebration of Hope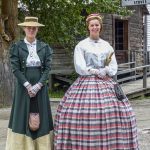 Hope Origins & Evolution Hope, the humble yet vibrant city at the confluence of the Fraser and Coquihalla rivers, traces its ancestry to the Sto:lo First Nations, who first inhabited this region. Officially established in 1858 during the Fraser Canyon Gold Rush, the city evolved rapidly, gaining prominence as a fur trade passage. Hope's railway legacy, facilitated by the Canadian... is a significant event showcasing the community's talent in music, dancing, and traditional Inuit games. It's also home to numerous Thule archaeological sites where historically valuable artefacts have been discovered. Despite its small size, Arviat supports a rich artistic culture, and is renowned for its unique Inuit sculptures and crafts that can be admired in local galleries.
Educational & Research Facilities
Arviat's educational sector hosts strong, community-focused institutions. It is home to the Nunavut Arctic College, where locals and students from afar can undergo studies in Inuit Culture and applied sciences. The college also runs the Nunavut Research Institute which promotes scientific research and exploration of the arctic environment. The Arviat Community Library provides access to a wealth of knowledge and serves as an educational hub for the community.
Arviat's Highlights & Recreation
Amidst the rugged beauty of the Arctic tundra, Arviat presents its visitors with a variety of recreational activities. It is an excellent place for outdoor pursuits such as hiking, hunting, and watching northern lights. Qamani'tuaq, also known as Baker Lake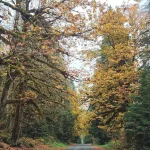 Baker Lake Origins & Evolution While nestled in the heart of Canada, the unique geographical circumstance of Baker Lake affords it a distinct place in history. This hamlet, central to the country's Nunavut territory, traces its origins back to the Thule culture around 1000 A.D, followed by the modern Inuit civilization, which makes it a hub of Arctic history and..., offers a chance for fishing enthusiasts to test their skills, while the mesmerizing beauty of Whale Tail Lake is a must-visit spot.
Commerce & Conveniences
The city features numerous local shops selling everything from fresh produce to intricately crafted Inuit art. Arviat's shopping scene complements its cultural atmosphere with shops like Martin Kreelak's Store catering to local needs and providing souvenirs for visitors. The outlets of Canadian Imperial Bank of Commerce and Northern Store offer essential services like banking and postal service.
Transport & Connectivity
Considering its remote location, Arviat maintains great connectivity with the rest of Canada. The city is well-served by the Arviat Airport, which is its primary connection with Winnipeg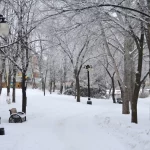 Winnipeg Origins & Evolution Known as the "Gateway to the West," Winnipeg, Manitoba's capital city, was originally settled by Indigenous peoples and later became a fur-trading post for the Hudson's Bay Company in the late 18th century. Officially incorporated as a city in 1873, Winnipeg quickly became a bustling railway hub due to its strategic location at the confluence of... and Rankin Inlet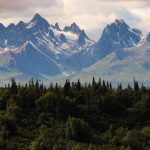 Rankin Inlet Origins & Evolution Rankin Inlet, named after the inlet on Hudson Bay where it is situated, is a town in the Kivalliq region of Nunavut, Canada. The locale was initially inhabited by the Inuit people and served as a trading post for the Hudson's Bay Company in the mid-20th century. It went through significant transformation following Nickel mine.... Although there are no roads connecting Arviat with other towns, it has a robust network of snowmobile trails, the region's preferred mode of transport.
Sports Facilities
Arviat proudly hosts the Arviat Cup, a sought-after event for the hockey lovers in the region. The Margaret Aniksak Visitor's Centre houses a well-equipped sports complex with tuning gear for skis and snow machines, supporting active local and visitor engagement in winter sports.
Traveler's Final Take
Arviat is a destination that merges the charm of an artistic, culturally rich community with diverse Arctic wildlife and mesmerizing landscapes. From viewing traditional Inuit art, engaging in exhilarating outdoor pursuits, exploring the Thule archaeological sites, to learning about the Arctic in the Nunavut Arctic College and Research Institute, the town offers an authentic Arctic experience like no other.
Must-Visit Spots in Arviat
Nunavut Arctic College and Nunavut Research Institute
Arviat Community Library
Whale Tail Lake
Martin Kreelak's Store
The Margaret Aniksak Visitor's Centre / Sports Complex
Arviat Airport
Many Thule archaeological sites
Canadian Imperial Bank of Commerce
Northern Store (Postal Services)