Pouch Cove Origins & Evolution
Nestled on the northeastern coast of the Avalon Peninsula, Pouch Cove is a city that has weathered the currents of time. The community was first settled by an English merchant in 1611, marking it as one of the oldest communities in North America. Initially, the draw was the rich fishing grounds that bordered the town, a resource that sustained its growth for centuries. Over time, Pouch Cove developed into a significant shipbuilding center, transforming into a thriving fishing village, and eventually blossoming into the city we now know.
Today, while its founding industry of fishing has vastly dwindled, Pouch Cove has maintained its charm. It proudly stands as a homage to Newfoundland's seafaring heritage with its beautifully preserved salt-box houses and the fishermen's gear rendered obsolete by time but preserved for historical continuity.
City's Geography & Demography
Pouch Cove, located approximately 25 kilometers northeast of the capital city, St. John's, presents an absolutely spectacular landscape. Its impressive cliffs plunge into the ice-cold waters of the North Atlantic Ocean, creating stunning vistas that pull in visitors. The climate is maritime subarctic, resulting in mild summers and cold winters.
The city's population is about 2,000 residents. Known for their warmth and hardy spirit, the people of Pouch Cove add a special flavor to the natural beauty.
Cultural & Artistic Landscape in Pouch Cove
The city has a strong sense of community, reflective in its cultural and artistic events like the annual Portugal Cove-St. Philip's Festival. Pouch Cove is also home to notable artists and writers, who have found inspiration in its picturesque surroundings.
Furthermore, the city boasts no shortage of galleries and art spaces. Artist-run initiatives like the Pouch Cove Foundation offer residency programs, contributing to the cultural vibrancy of the city.
Educational & Research Facilities
While Pouch Cove does not host any universities or colleges, the city is served well by schools in the Eastern School Division. The city's proximity to St. John's provides easy access to post-secondary institutions like Memorial University of Newfoundland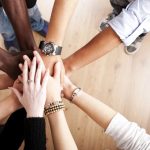 Introduction: A Journey Through Memorial University As you step foot onto the grounds of Memorial University of Newfoundland, you are immediately drawn in by the rich history and architectural beauty that envelops every corner of this iconic landmark. Located in St. John's, Newfoundland and Labrador, Memorial University holds a special place in the hearts of Canadians, representing not only a... and the College of the North Atlantic.
Pouch Cove's Highlights & Recreation
Perhaps one of the most fascinating attractions of Pouch Cove is its 'First to See the Sun' fame. It is situated at the most easterly point of North America and is indeed, one of the first places to catch the sunrise.
The city also offers numerous options for outdoor activities. The East Coast Trail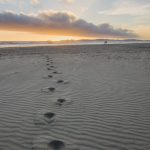 Trail Origins & Evolution The city of Trail, situated in British Columbia, Canada, holds a rich history that traces its roots to the 19th century. The city was founded by prospectors during the Gold Rush era, enticed by its bountiful deposits of minerals, mainly gold, silver, and copper. Later, the thriving mining industry prompted the construction of the Trail Smelter,... winds through Pouch Cove and offers breathtaking panoramic views of the rugged coastline. Shoal Bay River offers an enticing spot for kayaking and canoeing.
Commerce & Conveniences
Loosely scattered shops and conveniences serve the Pouch Cove community. Although not a bustling commercial hub, it features necessities such as the Foodland grocery store and the Pouch Cove Pharmacy. Its close proximity to the larger city of St. John's also allows residents easy access to larger shopping centers and amenities.
Transport & Connectivity
In Pouch Cove, private transportation is the norm. However, the city is well-connected to St. John's, with service from "Metrobus", St. John's public transit system. The St. John's International Airport, about a 30-minute drive from the city, provides connectivity to the rest of the world.
Sports Facilities
While Pouch Cove may not have stadiums, the city does have the Pouch Cove Lion's Club Park with a ball field, a playground, and a picnic area. Its location provides ready access to water sports like swimming, surfing, and kayaking. The nearby Windsor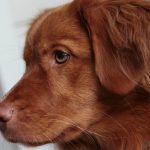 Windsor Origins & Evolution With roots dating back to the early 18th century, Windsor, Ontario, is one of Canada's oldest and most historic cities. It was originally established as a French agricultural settlement, 'La Petite Côte', around 1749. Over the centuries, this small settlement grew into a vibrant, multi-cultural city renowned for its friendly people, rich industries, and its unique... Lake is also a popular spot for fishing and boating.
Traveler's Final Take
Immerse yourself in tranquility, bask in the first light of dawn, be a part of a charming community, and experience Newfoundland's rich seafaring heritage in Pouch Cove. Its authentic character, stunning landscapes, and relaxed pace make it an enchanting destination, just waiting to be discovered.
Must-Visit Spots in Pouch Cove:
Pouch Cove Foundation
East Coast Trail
Shoal Bay River
Foodland grocery store
Pouch Cove Pharmacy
Pouch Cove Lion's Club Park
Windsor Lake