Behchokò Origins & Evolution
The largest of the Tlicho communities, Behchokò is a scenic city nestled in Canada's Northwest Territories. It came into existence in the mid-19th century when the Tlicho people settled in the region owing to its rich natural resources. Initially, it was two separate communities; Rae and Edzo. The city adopted the name Behchokò, translating to "Behcho's place" in the Tlicho language, in 2005. This name change symbolized the unison of the two hamlets, solidifying their shared history. Over the years, Behchokò has evolved while preserving its Tlicho heritage, playing a significant role in the traditions of its First Nations residents.
City's Geography & Demography
Situated about an hour's drive from the bustling city of Yellowknife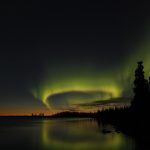 Yellowknife Origins & Evolution Yellowknife, the capital city of Canada's Northwest Territories, has a rich history that stretches back over 80 years. It was founded in 1934 after the discovery of gold deposits, attracting a flurry of settlers and prospectors eager to stake their claim. The city's vibrant history and culture have been influenced by both its Indigenous roots and..., Behchokò is surrounded by pristine wilderness, sparkling lakes, and abundant wildlife. The climate is subarctic, characterized by long, cold winters and short, mild summers. As of 2016 census, the population stands at approximately 2000, with the majority being Tlicho First Nations. While the Tlicho language is widely spoken, English also maintains a considerable presence.
Cultural & Artistic Landscape in Behchokò
Behchokò boasts an enriching cultural life centred around the indigenous Tlicho people. The city sparkles during the annual Behchokò Cultural Fair featuring traditional dances, drumming, storytelling, and feasting. There aren't many museums or galleries in the conventional sense; however, the Tlicho Online Store offers a glimpse into the rich history and stunning craftsmanship of the Tlicho people, making it an informal museum of sorts.
Educational & Research Facilities
Behchokò hosts a K-12 school, Chief Jimmy Bruneau Regional High School, known for its educational programs focusing on the blend of modern and traditional Tlicho teachings. Elizabeth Mackenzie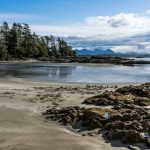 Mackenzie Origins & Evolution Situated in the Northern part of British Columbia, the small Canadian town of Mackenzie was founded in the 1960s. It was initiated as a small forest industry-based settlement. The town's name was derived to honor Sir Alexander Mackenzie, a Scottish explorer who travelled through the area of Mackenzie on his historic journey to the Pacific Ocean... Elementary School, another education hub, nurtures young minds. However, Behchokò does not house any universities or comprehensive research institutions.
Behchokò's Highlights & Recreation
Outdoor enthusiasts will revel in the untouched wilderness surrounding Behchokò. The Marian Lake Lodge, situated near Behchokò, offers fishing, walking trails, and breathtaking views, encapsulating the area's tranquillity. Rae Lakes, known for its picturesque beauty and water sports, is another recreational point attracting both residents and tourists alike.
Commerce & Conveniences
The city houses several small shops that cater to the basic needs of residents, including groceries and personal goods. The Tlicho Online Store also offers locally made crafts, clothing, and artworks for propping local artisans. The Behchokò Market, held periodically, is a lively spot where one can find local produce and handmade crafts.
Transport & Connectivity
Behchokò is accessible via the NWT Highway 3, connecting it with Yellowknife. The local transportation chiefly revolves around private vehicles and taxis. The city does not boast its own airport; however, regularly scheduled flights to and from Yellowknife's airport offer connectivity to other parts of Canada.
Sports Facilities
Though not a hub for professional sports, Behchokò does encourage local sports activities. Khon Go Cho Complex is a prominent multi-sport facility catering for various sports, mostly catering to community-level tournaments.
Traveler's Final Take
In conclusion, Behchokò offers a unique amalgamation of untouched natural beauty and vivacious Tlicho culture. Its deeply rooted history, outdoor recreational opportunities, cultural events, and the warmth of its people together weave a distinct tapestry that leaves an indelible impression on every visitor.
Must-Visit Spots in Behchokò
Tlicho Online Store
Chief Jimmy Bruneau Regional High School
Elizabeth Mackenzie Elementary School
Marian Lake Lodge
Rae Lakes
Behchokò Market
Khon Go Cho Complex