Discovering Butchart Gardens: A Journey Through Time and Beauty
Hidden away on Vancouver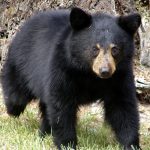 Vancouver Origins & Evolution Located on the western coast of Canada, Vancouver is a vibrant city that beautifully marries natural splendor with urban charm. Its history begins with the indigenous peoples who had inhabited this land for thousands of years before it was explored by Captain George Vancouver in the late 18th-century. Founded in 1886, the city took its name... Island in British Columbia lies a horticultural gem that has become one of Canada's most beloved landmarks – Butchart Gardens. With a history dating back over a century, this enchanting destination is not just a garden but a living testament to the power of creativity and perseverance. From its origins as a limestone quarry to its transformation into a legendary garden, Butchart Gardens has captured the hearts of visitors from around the world.
Stepping through the entrance gates, visitors are immediately immersed in an awe-inspiring world of natural wonders. Spread across 55 acres, Butchart Gardens showcases an impressive variety of meticulously crafted gardens, each with its own distinct charm. Strolling through the Sunken Garden, visitors are treated to vibrant bursts of color, as carefully arranged floral displays captivate the eye. The Rose Garden, with its intoxicating scent and exquisite blooms, invokes a sense of romance and serenity.
A Historical Tapestry: From Quarry to Garden Oasis
The story behind Butchart Gardens is as fascinating as the gardens themselves. In 1904, the visionary Jennie Butchart, along with her husband Robert Butchart, began the transformation of a disused limestone quarry into a haven of beauty. They started by creating the Sunken Garden, carefully sculpting the rugged landscape into stunning terraces. Over the years, their passion for horticulture led to the creation of additional gardens, each one adding to the splendor of the overall landscape.
As you wander through the gardens, remnants of its past can still be found, seamlessly merging with the natural beauty that surrounds you. The original quarry walls, adorned with cascading vines and delicate flowers, serve as a reminder of the garden's humble beginnings. This blending of history and nature adds a sense of depth and character to Butchart Gardens, making it a truly unique and captivating experience.
An Exquisite Adventure: From Peaceful Strolls to Festive Delights
Butchart Gardens offers not only natural beauty but also a wealth of experiences that appeal to all ages and interests. Nature enthusiasts can embark on guided tours or join gardening workshops to learn from the experts and deepen their understanding of horticulture. For those seeking tranquility, peaceful walks along scenic paths offer moments of quiet reflection amidst the abundance of floral wonders.
Butchart Gardens also hosts a variety of events throughout the year, each exuding its own magical atmosphere. During the summer months, visitors can revel in the enchanting Night Illuminations, where the gardens come alive with vibrant lights and music. The winter season brings the beloved Magic of Christmas, a spectacle of holiday-themed displays and festivities that ignite the senses.
As you take in the splendor and wonder of Butchart Gardens, it becomes clear why this iconic landmark is considered a must-visit destination. It is a place where history and beauty converge, offering a unique journey through time and nature. Whether you are an avid gardener, a history enthusiast, or simply someone in search of breathtaking beauty, Butchart Gardens promises an experience that will stay with you long after you leave.