Introduction
The Canadian Museum for Human Rights is a symbol of hope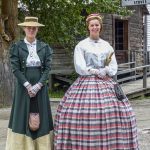 Hope Origins & Evolution Hope, the humble yet vibrant city at the confluence of the Fraser and Coquihalla rivers, traces its ancestry to the Sto:lo First Nations, who first inhabited this region. Officially established in 1858 during the Fraser Canyon Gold Rush, the city evolved rapidly, gaining prominence as a fur trade passage. Hope's railway legacy, facilitated by the Canadian..., justice, and resilience. Nestled in the heart of Winnipeg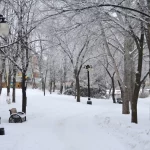 Winnipeg Origins & Evolution Known as the "Gateway to the West," Winnipeg, Manitoba's capital city, was originally settled by Indigenous peoples and later became a fur-trading post for the Hudson's Bay Company in the late 18th century. Officially incorporated as a city in 1873, Winnipeg quickly became a bustling railway hub due to its strategic location at the confluence of..., it stands as a testament to the enduring spirit for human rights and serves as a beacon of inspiration for visitors from all walks of life. With its unique architectural design, extensive exhibitions, and immersive experiences, this extraordinary museum promises to take you on a transformative journey through the history of human rights in Canada and around the globe.
Historical Significance
The Canadian Museum for Human Rights holds immense historical significance as the first national museum solely dedicated to the exploration and education of human rights. It reflects Canada's commitment to recognizing and addressing the injustices of the past. The museum's exhibits explore a wide range of topics, including Indigenous rights, LGBTQ+ rights, women's rights, and racial equality, shedding light on the immense struggles and triumphs that have shaped our society. Through narrative storytelling and interactive displays, visitors gain a comprehensive understanding of the long and ongoing fight for equality, freedom, and justice in Canada and beyond.
One notable feature of the museum is the Tower of Hope, which stands tall at its center. This iconic structure represents the collective commitment to human rights by Canadians and the world as a whole. As visitors ascend the tower, they move through different zones, each representing a particular struggle or journey towards human rights. The journey culminates in the Tower of Hope's pinnacle, where a stunning view of Winnipeg awaits, symbolizing the importance of hope and the endless possibilities that lie ahead when humanity comes together to champion human rights.
Architectural Beauty
Beyond its historical significance, the Canadian Museum for Human Rights is a masterpiece of architecture. The design, conceived by Antoine Predock, intertwines natural elements, spirituality, and human rights themes. The museum rises gracefully out of the limestone cliffs where the Red and Assiniboine Rivers meet, evoking a sense of harmony between nature and humanity's quest for justice.
Inside, the museum's breathtaking interior boasts a stunning combination of glass, stone, and metal, inviting visitors to journey through the various galleries. High ceilings, natural light, and sleek pathways create a sense of openness and serenity, encouraging contemplation and dialogue. The architecture itself becomes an integral part of the museum's narrative, seamlessly blending history, architecture, and humanity into an awe-inspiring experience.
Unique Experiences
Stepping into the Canadian Museum for Human Rights is embarking on an unforgettable, immersive experience that transcends traditional museum visits. The museum offers interactive displays, thought-provoking exhibitions, and engaging multimedia presentations, enabling visitors to not only learn about human rights but also connect with the stories and individuals behind them.
One of the notable experiences within the museum is the Journey of Hope Gallery, which utilizes cutting-edge technology to transport visitors into the history of significant human rights movements. Through a combination of sound, light, and visual effects, visitors are immersed in the struggles and successes of those who fought for fundamental rights and freedoms. It is an emotional and enlightening experience that resonates deeply and leaves a lasting impact on every visitor.
The Canadian Museum for Human Rights: A Must-Visit
When compiling your Canadian bucket list, the Canadian Museum for Human Rights should undoubtedly claim a top spot. Its historical significance, architectural beauty, and unique experiences make it an ethereal destination that challenges visitors to question, learn, and strive for a better world. By exploring the exhibits and engaging with the stories on display, visitors leave with a renewed appreciation for the value of human rights and a deepened understanding of the responsibilities we hold as global citizens. The Canadian Museum for Human Rights is a testament to the resilience of the human spirit, reminding us that change is possible, and progress can be made when we stand united for justice and equality.