Hope Origins & Evolution
Hope, the humble yet vibrant city at the confluence of the Fraser and Coquihalla rivers, traces its ancestry to the Sto:lo First Nations, who first inhabited this region. Officially established in 1858 during the Fraser Canyon Gold Rush, the city evolved rapidly, gaining prominence as a fur trade passage. Hope's railway legacy, facilitated by the Canadian Pacific and Canadian National Railways, expanded its connectivity, making it a significant transportation hub.
The historic downtown of Hope bears testament to its rich past, housing a collection of vintage heritage buildings dating back to the late 1800s and early 1900s. The city further captivated global attention due to its role in iconic films like "First Blood," which put Hope on the map as a much-coveted filming destination.
City's Geography & Demography
Astoundingly perched amidst the spectacular Cascade Mountains, Hope is located about 90 miles east of Vancouver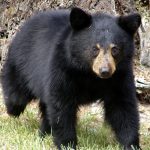 Vancouver Origins & Evolution Located on the western coast of Canada, Vancouver is a vibrant city that beautifully marries natural splendor with urban charm. Its history begins with the indigenous peoples who had inhabited this land for thousands of years before it was explored by Captain George Vancouver in the late 18th-century. Founded in 1886, the city took its name.... The town's geographical setup gifts it with breath-taking panoramas, abundant waterways, and expansive green landscapes, making it a photographer's paradise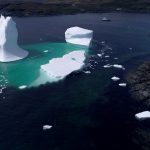 Paradise Origins & Evolution The story of Paradise begins in the late 1800s as a humble farming community. Over the past two centuries, it gradually evolved into one of the grandest living spaces one could find in Newfoundland and Labrador. Paradise was founded and developed along the Trans-Canada Highway's eastern tip, which eventually fueled its development as a glorious commercial....
Gracefully enduring a coastal-mountain climate, the region witnesses warm summers and mild winters. With a fairly sparse population distributed across the rural and urban mixture, Hope revels in this tranquillity, offering city amenities while maintaining the charm of a small-town community.
Cultural & Artistic Landscape in Hope
Emerging from its historical backdrop, an eclectic mix of cultural and artistic bounty thrives in Hope. The annual Brave Trails Festival fills the city with music, encouraging traditional and modern performances alike. The Hope Mountain Centre regularly organizes adventurous and educational outdoor events, engaging with the city's unique topography.
The Art Walk, an incredible carnival of local artists and their creations, paints the city in vibrant hues capturing Hope's aesthetic essence. Festivals like Chainsaw Carving Competition further highlight the raw talent of Hope's artisan community. The district's public art installations, primarily chainsaw carvings, prominently dot the landscape, making for an enchanting city tour.
Educational & Research Facilities
In Hope, knowledge and education find a nurturing environment. Institutions like the Hope Secondary School and Coquihalla Elementary School offer a holistic development-oriented curriculum. Additionally, the University of Fraser Valley, Hope Centre, provides higher learning opportunities in various disciplines.
The Hope Library, a branch of Fraser Valley Regional Library, serves as a cultural and intellectual arena, housing a vast collection of books, media, and research materials. Providing cutting-edge technology and educational resources, it forms the backbone of the city's educational fabric.
Hope's Highlights & Recreation
Hope boasts some beautiful landmarks and recreational sites. The Othello Tunnels, an engineering marvel, beckons everybody to its captivating site. Parks like the Coquihalla Canyon Provincial Park and Silver Lake Provincial Park provide perfect spots for camping, fishing and nature walks, displaying British Columbia's natural grandeur.
Memorial Park, another prized green space in downtown Hope, offers an amphitheater, playground, and war memorials, providing both leisure and educational insights. The Hope Slide, the site of Canada's most devastating landslide, presents a unique fusion of natural catastrophe turned tourist hotspot.
Commerce & Conveniences
The downtown area of the city offers a variety of shops, banks, and postal services. Companies like the Blue Moose Coffee House, Gardner GM, Lordco Auto Parts and Fields contribute to the commerce scene.
The community holds seasonal markets where local crafts, farm produce and baking goods are traded, providing a microcosm of Hope's rich resources. The absence of shopping malls is hardly felt, given the variety and quality of goods available in the local stores.
Transport & Connectivity
Despite its rural charm, Hope is well-connected by both road and air. The Trans-Canada Highway and Hope-Princeton Highway meet here, facilitating convenient road travels. The city is also accessible via the Greyhound bus services.
The Hope Aerodrome houses small aircraft and helicopters, aiding connections over longer distances. The Hope Regional Airpark, a facility serving the city and the Fraser Valley Regional District, supports aviation enthusiasts as well.
Sports Facilities
Sporting infrastructure in Hope, though modest, covers major games like hockey, soccer, and basketball. The Hope & District Recreation Centre, equipped with arenas, pools, and gyms, hosts a variety of local sports events. Dan Sharrers Aquatic Centre, with its 25-metre lap pool, beckons swimmers of all levels.
Traveler's Final Take
An idyllic blend of natural beauty, heritage, and small-town charm with city conveniences – this describes Hope in a nutshell. From historic walking tours to adventurous hikes, unique public art installations to festive celebrations, its allure is undeniable.
From its compelling history and picturesque landscapes to its sporting arenas and impressive educational institutions, Hope engrosses visitors and residents alike, making it a one-of-a-kind destination.
Must-Visit Spots in Hope
1. Fraser and Coquihalla rivers
2. Hope's Historic Downtown
3. Brave Trails Festival
4. Hope Mountain Centre
5. Art Walk
6. Chainsaw Carving Competition
7. Hope Secondary School and Coquihalla Elementary School
8. University of Fraser Valley, Hope Centre
9. Hope Library
10. Othello Tunnels
11. Coquihalla Canyon Provincial Park
12. Silver Lake Provincial Park
13. Memorial Park
14. Hope Slide
15. Blue Moose Coffee House
16. Gardner GM
17. Lordco Auto Parts
18. Fields
19. Trans-Canada Highway
20. Hope-Princeton Highway
21. Hope Aerodrome
22. Hope Regional Airpark
23. Hope & District Recreation Centre
24. Dan Sharrers Aquatic Centre