Massey Drive Origins & Evolution
In the verdant vistas of Newfoundland and Labrador lies the idyllic neighborhood of Massey Drive which was established as an independent municipality in 1968. Initially a nature-blessed residence for blue-collar workers, the area has since flourished into becoming a town that nurtures a perfect blend of rich culture, urban amenities, and rural tranquility.
Keeping up with the rapid urbanization while preserving its cultural and historical roots, Massey Drive has transformed into an enchanting community radiating a warm, inviting ambiance. The development escalated further when the town was integrated into the Greater Corner Brook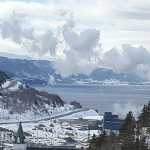 Corner Brook Origins & Evolution The city of Corner Brook can trace its origins back to the 18th century, founded as a fishing outpost by the European settlers. Over the years, the city has seen significant development, particularly during the 1920s when the pulp and paper industry took root. The establishment of the Corner Brook Pulp and Paper Mill in... Area, which introduced a diverse set of opportunities for growth and expansion.
City's Geography & Demography
Nestled between a range of hills and Corner Brook's city limits, Massey Drive is well known for its stunning topography, featuring an exciting combination of gentle slopes and audacious cliffs. This town boasts a moderate maritime climate where summers are pleasantly mild, and winters are beautifully covered in white.
The city's demography is a testament to its vibrant cultural diversity. Currently, the population stands approximately around 1,500 residents. Despite its relatively small size, the town's community exudes a vibrancy and charm that is uniquely Massey Drive.
Cultural & Artistic Landscape in Massey Drive
Massey Drive serves as an artistic hub for the region, with many local events, galleries, and theaters contributing to its cultural vista. Their community center regularly hosts various cultural and artistic events, offering residents and visitors a taste of the rich local talents and unique traditions.
Unfortunately, Massey Drive does not have its own museums, although the nearby city of Corner Brook houses several, including the Corner Brook Museum & Archives, providing insight into the history and heritage of the local area and beyond.
Educational & Research Facilities
Education is a vital part of the community in Massey Drive. The town houses one elementary school, whereas higher education institutions are located in the adjacent city of Corner Brook, including the Grenfell Campus of Memorial University of Newfoundland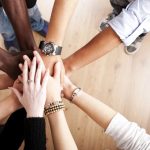 Introduction: A Journey Through Memorial University As you step foot onto the grounds of Memorial University of Newfoundland, you are immediately drawn in by the rich history and architectural beauty that envelops every corner of this iconic landmark. Located in St. John's, Newfoundland and Labrador, Memorial University holds a special place in the hearts of Canadians, representing not only a....
The town does not have its own library, but the Corner Brook Public Library, a few kilometers away, provides access to essential learning resources and research materials for students and educators alike.
Massey Drive's Highlights & Recreation
With its impressive natural landscape, parks and recreational spots are aplenty in Massey Drive. The Tipping's Pond walking trail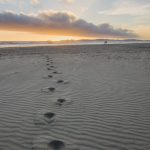 Trail Origins & Evolution The city of Trail, situated in British Columbia, Canada, holds a rich history that traces its roots to the 19th century. The city was founded by prospectors during the Gold Rush era, enticed by its bountiful deposits of minerals, mainly gold, silver, and copper. Later, the thriving mining industry prompted the construction of the Trail Smelter,... is a highlight where walkers can enjoy the serene setting around the pond and the sight of splashing ducks. Moreover, the town is also adjacent to Marble Mountain Ski Resort, making it a winter sports haven.
Commerce & Conveniences
With the neighboring city of Corner Brook just minutes away, residents of Massey Drive have easy access to numerous shops, banks, and postal services. The town itself harbors several small businesses offering essential services to the local community.
In keeping with their tradition of fostering community spirit, seasonal sales events in the form of farmers' markets are hosted throughout the year, providing local merchants an outlet to showcase their homegrown products.
Transport & Connectivity
Being part of the Greater Corner Brook Area, Massey Drive enjoys excellent connectivity via a well-structured network of public transportation. The Deer Lake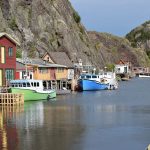 Deer Lake Origins & Evolution Nestled in a picturesque setting, Deer Lake, a small progressive community in Newfoundland and Labrador, Canada, holds a rich history tracing back to the 1800s. Originally known as Second Pond, it was incorporated as Deer Lake in 1925 owing to the abundant deer population. Historically, Deer Lake has thrived predominantly in the logging and paper... Regional Airport, about 55 kilometers away, facilitates air travel to and from the town.
Sports Facilities
Sports play a fundamental role in the communal life of Massey Drive. Since the town does not have dedicated sports facilities of its own, residents utilize the neighboring Corner Brook's abundant resources, such as the Corner Brook Civic Centre, the Pepsi Centre, and Wellington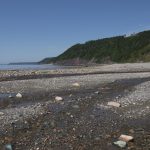 Wellington Origins & Evolution The picturesque city of Wellington, located in Prince Edward County, Ontario, Canada, reveals a fascinating history. Founded in the 18th century, it has flourished into an appealing destination while retaining its original charm and serenity. Evidence of its past lives on in the beautiful architecture seen throughout the town, including the charming Drake Devonshire, a historic... Street Sports Complex.
Traveler's Final Take
The spunky town of Massey Drive offers an array of unforgettable experiences from a rich cultural mosaic, awe-inspiring landscapes, convenient access to modern amenities, and a harmonious community.
Must-Visit Spots in Massey Drive
– Tipping's Pond walking trail
– Nearby Corner Brook Museum & Archives
– Nearby Wellington Street Sports Complex
– Seasonal Farmers' Markets
– Nearby Corner Brook Civic Centre
– Nearby Grenfell Campus of Memorial University of Newfoundland
– Nearby Marble Mountain Ski Resort
– Corner Brook Public Library
– Nearby Deer Lake Regional Airport