Cap Pele Origins & Evolution
Beginning as a small Acadian fishing village in 1780, Cap Pele, in the southeastern part of New Brunswick, is a testament to the tenacity and resilience of its early inhabitants in the face of adversity. Named for the cape at the village's southern limit, Cap Pele, meaning "bald cape" in French, provides a nod to its maritime origins. The village grew slowly and steadily over the years, despite the Deportation of the Acadians, a massive upheaval that saw numerous Acadian families forcefully displaced from the region in the 18th century. This didn't discourage the Acadian spirit, and today, Cap Pele is a proud beacon of Acadian culture and traditions.
City's Geography & Demography
Cap Pele, situated about 50 km southeast of Moncton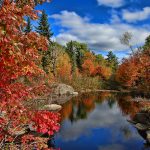 Moncton Origins & Evolution A gem nestled in the heart of Canada's Atlantic region, Moncton is a bustling city that's rich with history and culture. Established as a city in 1855, its roots trace back to Acadian settlers in the 1670s. Today, it stands as the largest city in New Brunswick and a leading cultural and economic hub in Atlantic..., is nestled perfectly on the Northumberland Strait. The geography is stunning, with sparkling water views and a network of gorgeous sandy beaches, including the renowned Aboiteau Beach. The village experiences a humid continental climate, with warm, humid summers and typically snowy winters. The population is largely Acadian people and French is the predominant language. This gives a unique flavor to the city, reflecting the deeply rooted history and heritage of this distinct Canadian Francophone population.
Cultural & Artistic Landscape in Cap Pele
Preserving its Acadian roots, Cap Pele hosts a slew of cultural events, most notably the annual Pays de la Sagouine festival, a vibrant celebration of Acadian music, food, and folklore. There are no museums or galleries in the traditional sense, instead, life in Cap Pele is a living museum, with individual homes and public spaces displaying traditional Acadian crafts. There's no formal theater but Cap Pele often hosts concerts at local venues, celebrate Acadian and French folk music.
Educational & Research Facilities
In terms of education, Cap Pele houses the Donat-Robichaud Library, a comprehensive community library. The library offers regular programs for adults and children, adding heart and soul to the community. As a small village, there are no universities or research institutes in Cap Pele; however, the proximity of Moncton allows for easy access to institutions like the University of Moncton.
Cap Pele's Highlights & Recreation
Aboiteau Beach shines as the crown jewel of Cap Pele. With its blue flag certification for cleanliness, it's a popular destination for locals and tourists. Alongside beach recreation, Cap Pele is surrounded by remarkable forest trails which are part of the UNESCO Fundy Biosphere Reserve's Amazing Place project. The Tidnish dock provincial park, though slightly outside Cap Pele, is a site of spectacular beauty and a favorite among locals.
Commerce & Conveniences
Cap Pele is dotted with rustic shops selling local crafts, Acadian specialties, and seafood. Notable is Les Pêcheries de Chez Nous, a fish market offering locally caught fish and seafood. Banking, postal services, and other necessities are easily met with various establishments including the Royal Bank Of Canada and Canada Post. Cap Pele also hosts seasonal farmer's markets, where locals can buy and sell homegrown produce.
Transport & Connectivity
Cap Pele is connected via Route 15 with Greater Moncton. Codiac Transpo, the public transportation system managed by Moncton, extends its services to Cap Pele on specific days. The Greater Moncton Roméo LeBlanc International Airport, located in Dieppe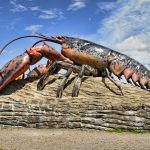 Dieppe Origins & Evolution The city of Dieppe, perched on the shores of the Petitcodiac River, is steeped in history that dates back to the 18th century. Initially inhabited by the indigenous Mi'kmaq people before European colonization, Dieppe was founded in 1802 as LeBlanc Village by Acadians who sought refuge after their deportation from Nova Scotia. It experienced numerous name..., is approximately an hour's drive from Cap Pele and provides excellent connectivity.
Sports Facilities
Cap Pele maintains several community centers with sporting facilities, including soccer fields, and baseball diamonds. Particularly popular is the Arena Cap Pele, home to numerous hockey and ice-skating events.
Traveler's Final Take
Cap Pele, with its rich Acadian heritage, stunning beaches, and welcoming community, holds something for everyone. Its modest size belies the fervor with which the people embrace life and celebration.
Must-Visit Spots in Cap Pele:
Aboiteau Beach
The Donat-Robichaud Library
Local shops such as Les Pêcheries de Chez Nous
Tidnish Dock Provincial Park
Arena Cap Pele