Cranbrook Origins & Evolution
Nestled in the southeast corner of British Columbia, the city of Cranbrook, named after Cranbrook, Kent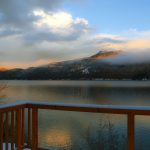 Kent Origins & Evolution Founded as a municipality underneath the Mainland's verdant mountains, in the province of British Columbia in 1895, Kent is a unique blend of new-age urbanism rooted firmly in the ethos of traditional rural living. Renowned as a vivid example of Canadian development harmonizing with environmental preservation, Kent's evolution as a city reflects its commitment to sustainable... in England, was first established in 1898 during the gold rush era. The building of the Canadian Pacific Railway significantly contributed to Cranbrook's early development and its transformation into an administrative and commercial hub for the Kootenay region. The city blossomed in the early 20th-century, thanks to rich mineral resources, evolving from a simple railway town into a city replete with historic charm and economic capability. The Canadian Museum of Rail Travel immortalizes this important era, housing a collection of vintage rail cars.
City's Geography & Demography
Cranbrook is situated between the Purcell and Rocky mountain ranges, offering a splendid panorama that consistently bewitches tourists and locals alike. Its climate is characterized by cool, wet winters and warm, dry summers, unlike the typical Canadian climate. Home to approximately 20,000 inhabitants, Cranbrook underscores a sense of a closely-knit community but also embraces cultural diversity, with a blend of cultures such as British, Irish, German, and East Indian.
Cultural & Artistic Landscape in Cranbrook
From annual events to local museums, Cranbrook's cultural scene is vibrant and compelling. The Sam Steele Days, a city-wide festival in June, is a significant event that includes parades, art exhibits, and sports tournaments. The Kootenay Trout Hatchery and Wildlife Park offer environmental tours and the vivid experience of local wildlife. Furthermore, the city's artistic scene is anchored by renowned spots like the Key City Theatre and the Cranbrook Arts Council, where numerous plays, concerts, and exhibitions are held.
Educational & Research Facilities
Cranbrook is home to the main campus of the College of the Rockies and the Kootenay Orchid Society, both providing high quality education and research opportunities. A number of public and private schools cater to the diverse education needs of the residents, assisted by the Cranbrook Public Library, a widely stocked hub for research and study.
Cranbrook's Highlights & Recreation
A wealth of landmarks and recreational spaces punctuate the cityscape. The historic Baker Street, a representation of early 20th-century architecture, is a must-visit for history buffs. For outdoor enthusiasts, the Eager Hill Hiking Trail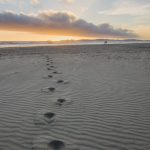 Trail Origins & Evolution The city of Trail, situated in British Columbia, Canada, holds a rich history that traces its roots to the 19th century. The city was founded by prospectors during the Gold Rush era, enticed by its bountiful deposits of minerals, mainly gold, silver, and copper. Later, the thriving mining industry prompted the construction of the Trail Smelter,..., Idlewild Park, and Rotary Park offer fantastic avenues for biking, hiking, and fishing. Local ski resort Kimberley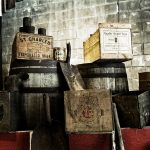 Kimberley Origins & Evolution Founded over a century ago amid a gold rush, the city of Kimberley, British Columbia, bloomed in the wake of initial mining operations. The title 'Kimberley' was a tribute to the South African city known for its diamond mines, forecasting its own future as a successful mining centre. However, the closure of the Sullivan Mine in... Alpine Resort is a popular winter getaway.
Commerce & Conveniences
The city offers an array of shopping destinations ranging from unique local boutiques to large retail stores in the Tamarack Centre. Banks are plentiful, and postal services are efficiently regulated by Canada Post. Seasonal sales, most notably around Christmas and Canada Day, are great times to grab deals and discounts.
Transport & Connectivity
The city is well-served by multiple forms of public transport, including bus services managed by the BC Transit. Cranbrook is easily accessible by the Cranbrook/Canadian Rockies International Airport. Efficiency is ensured by major highways like the Crowsnest Highway and the Cranbrook Arterial.
Sports Facilities
The city boasts of great sports facilities like the Western Financial Place which host the local ice hockey team, the Cranbrook Bucks, and a fitness gym. Moir Park, with its soccer fields, baseball diamonds, and bowling club, is a dream for all sports enthusiasts.
Traveler's Final Take
Cranbrook is a city that beautifully marries its rich history with modern charm. Its impressive array of recreational options, artistic platforms, educational institutions and sporting facilities make it a welcoming city for both residents and visitors. No matter where your interests lie, Cranbrook promises a unique treat.
Must-Visit Spots in Cranbrook
Canadian Museum of Rail Travel
Sam Steele Days Festival
Kootenay Trout Hatchery and Wildlife Park
Key City Theatre
College of the Rockies
Cranbrook Public Library
Baker Street
Idlewild Park
Kimberley Alpine Resort
Tamarack Centre
Cranbrook/Canadian Rockies International Airport
Western Financial Place
Moir Park