Fort Smith Origins & Evolution
The quaint town of Fort Smith in Canada, named after the prominent trader and explorer Donald Alexander Smith, has a rich and multifaceted history dating back more than a century. Established as a Hudson's Bay trading post in the late 19th century, it quickly grew to prominence because of its strategic location at the Slave River rapids. Over the years, the city evolved into the administrative center of the North West Territories, a positioning that led to immense infrastructural and economic development. Today, Fort Smith seamlessly blends its deeply ingrained historical roots with modern nuances, making it a unique and intriguing destination for travelers.
Fort Smith's evolution is deeply grounded in its role as a meeting place for indigenous cultures, an aspect palpably etched into the city's character and identity. Several historical structures and landmarks still cast an evocative echo of the city's past, capturing the essence of its original inhabitants and poignant milestones.
City's Geography & Demography
Lying at the southwestern edge of the North West Territories, on the border with Alberta, Fort Smith is often rightly referred to as a gateway to Canada's North. The town is awash with the pristine beauty of nature, with the Slave River running through it, and bordered by Wood Buffalo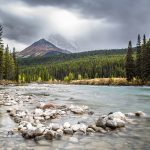 Brief History of Wood Buffalo The Regional Municipality of Wood Buffalo, usually referred to as Wood Buffalo, first originated when it became a part of the North-West Territories. This occurred in the late 1800s and would continue to be until the early 1900s. From then on, Wood Buffalo has been a part of Alberta since it became a province in... National Park, the second-largest national park in the world.
The climate of Fort Smith oscillates between cold, subarctic winters and short but warm summers. The city's population, which estimates to around 2,500, is a harmonious blend of people from different cultures and ethnicities, with Metis, First Nations, and non-indigenous Canadians being the majority. This cultural diversity further amplifies the city's unique charm.
Cultural & Artistic Landscape in Fort Smith
Fort Smith offers a vibrant cultural and artistic scene. The town's annual events, such as the Wood Buffalo Frolic Festival and the Paddlefest, draw in crowds from all over the region, showcasing the local culture, talent, and unity. Established museums like the Northern Life Museum & Cultural Centre house artifacts and exhibits that represent the history and culture of the northern people.
Moreover, the city's penchant for nurturing art can be seen in the presence of various galleries that celebrate local and international artists. The museum's theater hosts a myriad of performances, emanating the artistic essence of the town.
Educational & Research Facilities
Amidst its serene surroundings, Fort Smith has developed into an important educational hub in the region. The city is home to Aurora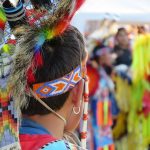 Aurora Origins & Evolution The town of Aurora, nestled within the province of Ontario, was founded in 1795 and has evolved tremendously ever since. Its original settlers, namely Joseph Baldwin and his family, set the foundation for a town rich in history and culture. Over time, Aurora has grown from a small farming community into a thriving town with a... College, one of the leading educational institutions in the North West Territories, offering a variety of courses ranging from trades and apprenticeship to health and human services. The college has also established a significant research sector focusing on the northern environment and society.
In addition, the city boasts of well-equipped public libraries and other educational institutions that together form an encouraging environment for learning and research.
Fort Smith's Highlights & Recreation
Fort Smith is laden with prominent landmarks like the old catholic mission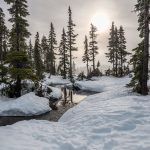 Mission Origins & Evolution Incorporated in 1892, Mission is a small, idyllic city in British Columbia, Canada. Its roots can be traced back to the establishment of St. Mary's Mission in 1861 by Father Fouquet. With abundant timberlands, the area started to develop significantly due to the forestry industry. The introduction of the Canadian Pacific Railway further fostered the city's... site and the incredible Wood Buffalo National Park, known for its whooping crane summer habitat and free-roaming buffalo herds. Slave River Rapids, a hub for whitewater kayaking, offers excitement for adventure seekers.
The city is also dotted with beautiful parks and recreational spots providing locals and visitors ample opportunities for relaxation and outdoor activities. Queen Elizabeth Territorial Park, with its idyllic views and peaceful vibes, is a popular spot among locals and tourists alike.
Commerce & Conveniences
Vital amenities such as banks, post offices, and shops can be found in the heart of Fort Smith. From locally owned boutique shops to larger national chains, there's a diverse range of shopping experiences to be found in the town. The city also hosts seasonal sales, where you can find a wide array of goods at bargain prices.
Transport & Connectivity
While Fort Smith is in a remote part of the country, it is well connected. The city can be reached by road, air, and even by boat during the summer months. With its local airport, the city is just a short flight away from major Canadian cities. Public transportation within the town is efficient, and the city features ample parking spaces for private vehicles.
Sports Facilities
Fort Smith is equipped with numerous sports facilities, including an arena, curling rink, squash courts, and a golf course. The city also boasts of the impressive Centennial Arena – providing year-round ice for hockey and skating enthusiasts.
Traveler's Final Take
Fort Smith is truly a delightful amalgamation of a storied past and a thriving present, steeped in natural beauty, rich culture, and opportunities for adventure. It is a destination for those seeking tranquility, new experiences, or simply a unique taste of Northern Canada.
Must-Visit Spots in Fort Smith
Old Catholic Mission Site
Wood Buffalo National Park
Slave River Rapids
Queen Elizabeth Territorial Park
Northern Life Museum & Cultural Centre
Aurora College
Centennial Arena
Hudson's Bay Trading Post