Didsbury Origins & Evolution
Didsbury, a town nestled within Mountain View County in central Alberta, Canada, has a deep and rich history. Its roots trace back to the late 1800s, when it was founded as a train station for the Calgary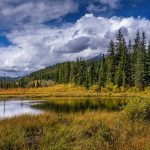 Calgary Origins & Evolution Calgary, located in the foothills of the Rocky Mountains of Alberta, Canada, has a rich and diverse history. Its name originates from a bay on the Isle of Mull, Scotland. It was officially founded as a town in 1884, and by the year 1891, it had elected its first mayor. The development of Calgary was primarily... and Edmonton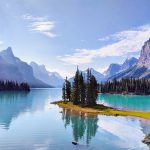 Edmonton Origins & Evolution Located on the North Saskatchewan River in Alberta, Canada, Edmonton is a city with a rich Native history dating back thousands of years to the indigenous tribes that once inhabited the region. European settlers arrived in the late 18th century, starting with the Hudson's Bay Company in 1795. They established Edmonton as a key trading post... Railway. We see how Didsbury grew from this modest beginning into a prosperous center for agricultural and farming activities. Its name is said to have been inspired by the town of Didsbury, then part of Lancashire in the United Kingdom.
The town experienced considerable growth during the early 20th century, particularly between 1900 and 1914—the "Golden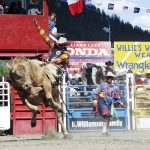 Golden Origins & Evolution Golden, nestled in the Columbia River Valley, traces its roots back to the 1880s when European settlers arrived, anticipating prosperity from the Transcontinental Railroad project. The town soon thrived on lumber, agriculture, and mining, mercifully evading the ghost town fate of many contemporary boomtowns. Moreover, the arrival of Swiss guides in the early 20th century initiated... Age of Settlement"—when settlers from various parts of North America and England were attracted to the fertile lands and promising potential for agricultural development. Over the years, Didsbury has maintained its charming character while integrating modern developments to cater to its increasing population and changing societal dynamics.
City's Geography & Demography
Situated nearly 72 kilometers north of Calgary, Didsbury is pleasantly decked between the immeasurable beauty of the Canadian Rockies to the west and the infinite stretch of the Alberta prairies to the east. The city's climate is of the continental type, experiencing hot summers and cold winters.
According to the 2016 census, Didsbury had a population of nearly 5,268 residents. The town offers a unique blend of people from various ethnic origins, which evidently contributes to the diverse and inclusive nature of the town.
Cultural & Artistic Landscape in Didsbury
Didsbury's cultural scene is vibrant and diverse, reflective of its rich history and inclusive demography. The town hosts several local events, including annual fairs and festivals that celebrate its agricultural roots and the cultural diversity of its residents.
The Didsbury Museum is a major attraction, offering a glimpse into the town's heritage and past, with fascinating collections of artifacts and memorabilia. Despite its small size, Didsbury does not lack in artistic flair, with several art galleries showcasing local talents—highlighting the creativity that thrives within the community.
Educational & Research Facilities
Didsbury is home to several notable educational facilities, including Didsbury High School and four other public and private schools. There's also access to resources in its well-stocked public libraries and technological hubs, ensuring that residents can always enrich their minds.
Didsbury's Highlights & Recreation
Nature lovers and outdoor enthusiasts will delight in Didsbury's beautiful parks and recreational environs. The Shantz Village campground and Elkton Valley Campground are serene spots for camping, while Memorial Complex offers a spectrum of recreational activities. Rosebud Theatre is also a great place for an evening of entertainment.
Commerce & Conveniences
From independently owned boutique stores to fast food outlets and bustling supermarkets—commerce is varied and lively in Didsbury. With growing commercial activities, residents can enjoy a host of conveniences just around the corner. Banks like ATB Financial and post offices ensure that regular services are readily available.
Transport & Connectivity
Didsbury is strategically located along Highway 2, Canada's busiest highway, providing seamless connectivity. The town's public transport system, provided by Southland Transportation, caters to a spectrum of transit needs.
Sports Facilities
From the Didsbury Golf Club to the various sport centers, Didsbury offers its residents a healthy array of sports and physical activity options. The town's Memorial Complex houses a hockey rink, a curling club, and other sporting facilities.
Traveler's Final Take
Didsbury, despite its relatively small size, offers an engaging blend of history, culture, and modern conveniences. Its unique character and diversity make it a must-visit destination for anyone looking to explore the hidden gems of Central Alberta.
Must-Visit Spots in Didsbury
– Calgary and Edmonton Railway Station
– Didsbury Museum
– Local Art Galleries
– Didsbury High School and Other Educational Facilities
– Shantz Village Campground
– Elkton Valley Campground
– Memorial Complex
– Rosebud Theatre
– Boutique Stores and Supermarkets
– ATB Financial and Other Banks
– Southland Transportation Service
– Didsbury Golf Club
– Sport Centers and Memorial Complex Sporting Facilities.