Drummondville Origins & Evolution
Founded in 1815 by Lieutenant-Colonel Frederick George Heriot, Drummondville was initially a frontier town developed to halt the advance of American invaders. Over time, it grew to become an important industrial city and an economic hub in Quebec. The establishment of the Grand Trunk Railway in 1854 connected Drummondville to the major Canadian cities of Montreal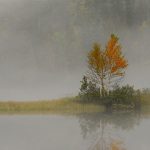 Montreal Origins & Evolution Montreal's rich history dates back to 1535 when the indigenous Iroquois people welcomed French explorer Jacques Cartier. Officially founded in 1642 by French settlers, the city rapidly developed into an essential hub for fur trading. Montreal's spectacular growth continued over the centuries, transforming this quaint outpost into a dynamic metropolis. Today, the city's deep-rooted history is... and Quebec, aiding in its growth and development. Today, Drummondville, affectionately known as the 'Queen of the Eastern Townships', is known for its vibrant culture, rich history, and lively community spirit.
The city takes its name from Lieutenant-Colonel Heriot's British superior, Sir GordonGordon Origins & Evolution The quaint city of Gordon, located in Ontario, Canada, got its name from A. J. Gordon - a charismatic Baptist preacher based in America in the nineteenth century. The city's founding can be traced back to the arrival of European settlers during the late 1700's, turning it from a dense forest inhabited by the Ojibwe people... Drummond, who played a key role in the War of 1812. Despite its military origins, the town grew as a peaceful settlement drawing people from all walks of life. Drummondville celebrated its bicentennial in 2015 and stands as a blend of the history that laid its foundation and the continuous development that keeps it moving forward.
City's Geography & Demography
Drummondville is located in the Centre-du-Québec region of southern Quebec along the Saint-François River. The area enjoys a humid continental climate with four distinct, beautiful seasons and offers an enchanting panorama of dense forests, flowing rivers, and rolling hills. The city has abundant green spaces and parks, adding to its appealing natural beauty.
About 76,000 people call Drummondville home, according to the 2020 census data. The majority of the population is of French-Canadian descent, and French is the predominant language. Drummondville is multicultural and inclusive, with the community embracing a diverse mix of residents from various ethnic backgrounds and cultures.
Cultural & Artistic Landscape in Drummondville
Drummondville is a city of arts and culture. It annually hosts the Mondial des Cultures, a celebrated international folk dance and music festival. The Drummondville Theatre, an institution in the region, puts on a variety of different shows, plays, and performances that appeal to all tastes.
The city also boasts some intriguing museums. The Village Québécois d'Antan, a replica of a 19th-century Quebec village, brings history to life while the National Museum of Photography offers a journey through the evolution of photographic arts. Enjoy a spectrum of arts at various galleries scattered throughout the city that showcase local and international artists.
Educational & Research Facilities
Drummondville is home to several respected educational institutions including Campus Cégep de Drummondville and Centre universitaire de formation continue – the City's University Training Center. These facilities promote comprehensive education and cutting-edge research in various disciplines. The Dr. Marchand Library, one of Quebec's oldest libraries, presents an impressive assortment of printed materials and digital resources, serving as an invaluable source of knowledge for students and researchers.
Drummondville's Highlights & Recreation
The city has much to offer in terms of landmarks and recreational spots. Parc Woodyatt, with its extensive waterfront, gardens, and trails, is a popular spot for outdoor activities. Le Promenade, a well-designed walking path along the river, remains a favorite for both residents and tourists.
The city's most prominent landmark is the Drummondville Cathedral, a beautiful neo-gothic church that holds an important place in the community's heart. Explore the Parc de l'Île, a picturesque island park in the heart of the city offering serene landscapes and scenic views.
Commerce & Conveniences
Being an economic hub, Drummondville has numerous shops, supermarkets, banks, and convenient postal services. The Promenades Drummondville is the city's most prominent shopping mall, hosting national and international retail chains as well as locally-owned retail shops. Seasonal sales attract shoppers from across the region to this city, further enhancing its economic vitality.
Transport & Connectivity
Drummondville is conveniently connected with important Canadian cities through rail, road, and air. The Drummondville Station, served by Via Rail, links the city with Montreal and Quebec City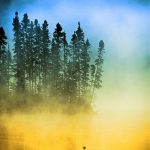 Quebec City Origins & Evolution Enveloped in rich history and culture, Quebec City is one of the earliest European settlements in North America. Founded in 1608 by French explorer Samuel de Champlain, Quebec City has gone through a fascinating evolution that has shaped its unique character today. The city was a strategic location during the period of New France and.... Autoroute 20, a major highway, provides a quick and efficient road connection. For air travelers, an executive airport is located just outside the city center.
Sports Facilities
For sports enthusiasts, Drummondville has a range of facilities. The Centre Marcel Dionne, home to the local hockey team, the Drummondville Voltigeurs, attracts large crowds throughout the season. The city also has numerous parks and recreational facilities offering a range of activities such as soccer, tennis, swimming, skateboarding, and more.
Traveler's Final Take
Drummondville, with its unique mix of history, culture, nature, and modernity, is truly a gem in Quebec's crown. The city's rich heritage and vibrant community spirit make it a welcoming destination for travelers. Whether it's exploring the city's history, shopping, dining, taking in the beautiful parks or engaging in recreational activities, there is something for everyone in Drummondville.
"Must-Visit Spots in Drummondville": The Grand Trunk Railway, Mondial des Cultures festival, Drummondville Theatre, Village Québécois d'Antan, Dr. Marchand Library, Parc Woodyatt, Le Promenade, Drummondville Cathedral, Parc de l'Île, Promenades Drummondville, Drummondville Station, Centre Marcel Dionne.