Belledune Origins & Evolution
Belledune, a small coastal village located in New Brunswick, Canada, boasts a rich history that accentuates its unique character. Its roots go back to the indigenous Mi'kmaq communities that originally inhabited the area. In the late 19th century, the community began developing around the fishing and logging industries. The rich, forested landscape around the area provided ample resources which allowed the two industries to prosper. However, the once sleepy village's fortunes took a significant turn in the 1960s with the establishment of a major lead and zinc smelting complex. As a result of industrialization, Belledune developed rapidly, attracting a diverse range of people from various backgrounds. Its cultural mosaic helped in shaping the Belledune we see today.
City's Geography & Demography
Located at the heart of the Acadian Peninsula, Belledune's geography contributes to its distinct appeal. Blessed with natural beauty, the town boasts a picturesque landscape dominated by a deep sea port, verdant forests, and a breathtaking coastline. The climate is classified as humid continental, with cold winters and warm summers that accommodate various outdoor activities year-round.
Considering demography, it's a relatively small town with a population just over 1,400. Despite its size, Belledune remains culturally diverse, with a harmonious blend of English and French-speaking residents. The community is a mix of the youth, working and retired populace which gives it a familial and tightly-knit aura.
Cultural & Artistic Landscape in Belledune
For cultural enthusiasts, Belledune is a delightful destination. The town takes pride in its vibrant cultural richness despite its small size. Annual events like the Belledune Days Festival are a testament to the city's unity in diversity and the collective celebration of heritage.
Moreover, Belledune has a strong arts scene, precedent in many of its art houses and workshops that showcase the works of local artists. While the town lacks galleries and theatres of larger cities, it compensates with its own charm. Seasonal farmers markets serve as an impromptu display of local arts and crafts, giving locals and tourists a firsthand taste of the town's artistic talents.
Educational & Research Facilities
Belledune takes education seriously. Owing to its small scale, it doesn't host post-secondary institutions, but there's a diligent focus on primary and secondary education. Belledune School, for instance, is a hallmark institution that consistently ranks among the best in the province.
Moreover, the town is in close proximity to several major universities in New Brunswick, offering locals access to higher education and research facilities. The Dalhousie University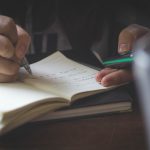 The Historical Significance of Dalhousie University Dalhousie University, located in Halifax, Nova Scotia, is not only one of Canada's oldest universities but also holds significant historical importance. Founded in 1818, it was established as a nonsectarian college dedicated to providing education to all, regardless of religious affiliation. This inclusive approach was groundbreaking at the time and contributed to Dalhousie's reputation... and the University of New Brunswick, which are just a drive away, provide residents ample opportunities for advanced learning.
Belledune's Highlights & Recreation
Belledune is abound with natural beauty perfect for outdoor enthusiasts. The Jacquet River Gorge Protected Natural Area is an iconic spot. It offers scenic views, numerous hiking trails, and opportunities for river fishing. Belledune's sandy beaches are also a summer hotspot for swimming and sunbathing.
The village views and the rugged coastline make for a photographer's delight, while the warm community heart calls out to those who seek a quiet, relaxed holiday. Moreover, families and active residents enjoy the Les Arches campground and play area—an ideal place for picnics and fun-filled activities.
Commerce & Conveniences
Despite its rural charm, Belledune comes equipped with many of the conveniences of a larger town. It hosts essential services including shops, postal service, banking, and a health care center. Its shopping scene includes grocery stores like the Belledune Canteen and Nichol's General Store which cater to every day needs.
Moreover, the vicinity periodically hosts seasonal sales in its markets, especially during festive events—making it a paradise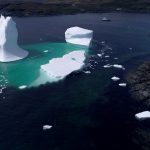 Paradise Origins & Evolution The story of Paradise begins in the late 1800s as a humble farming community. Over the past two centuries, it gradually evolved into one of the grandest living spaces one could find in Newfoundland and Labrador. Paradise was founded and developed along the Trans-Canada Highway's eastern tip, which eventually fueled its development as a glorious commercial... for bargain hunters and allowing tourists to bring home a piece of Belledune.
Transport & Connectivity
Connectivity in and around Belledune is facilitated by the Route 11 highway. Although it's a small village, getting around is relatively easy courtesy of local taxi services and private vehicles. For connectivity to far-off places, residents usually rely on the Bathurst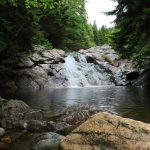 Bathurst Origins & Evolution Located in Eastern Canada, bathed by the Chaleur Bay waters, Bathurst is a picturesque city with a rich history. Founded in 1826, Bathurst evolved from a colonial dominion into a dynamic, multifaceted city. It initially thrived on shipbuilding and later immersed itself in railway and mining industries. Present day Bathurst, while maintaining the vestiges of its... Regional Airport located nearby. While the town lacks a bustling transit hub, its less-crowded roads and serene ambience offer a uniquely peaceful transit experience.
Sports Facilities
Belledune offers a range of recreational sports facilities, the most popular being the modern Belledune Recreation and Cultural Centre. The centre has a fully-fitted indoor arena that serves as a venue for ice hockey games during the winter and other indoor games in the summer. The village also boasts an outdoor baseball pitch and playground for various sporting activities.
Traveler's Final Take
Despite being small in size, Belledune overflows with rustic charm and warmth. Its mix of rich history, beautiful landscapes, cultural events, and scenic attractions make it an off-the-beaten-path destination worth discovering. Whether you are a culture seeker, nature lover, or a peace pursuer, Belledune has something to offer.
Must-Visit Spots in Belledune
Belledune School
Jacquet River Gorge Protected Natural Area
Les Arches campground and play area
Belledune Canteen
Nichol's General Store
Belledune Recreation and Cultural Centre