Gibsons Origins & Evolution
Located on the Sunshine Coast of British Columbia, Gibsons is a charming seaside town. The vibrant town was originally settled by George Gibson and his sons in 1886. Known as Gibson's Landing back then, it evolved from a timber and fishing outpost to a popular filming location for the TV show "The Beachcombers" from the late 70s till the early 90s. Today, the town has morphed into a well-loved tourist destination boasting an inviting blend of natural beauty, coastal charm, and cultural richness. Gibsons' rich maritime heritage remains a significant part of its cultural consciousness, influencing everything from local architecture to artistic traditions.
City's Geography & Demography
Gibsons is located at the southern tip of the Sunshine Coast and perched on the shoreline of Howe Sound. The town enjoys a temperate maritime climate and a stunning natural setting, complete with mountains, forests, and ocean views. As per the last census, it homes a population of nearly 5000 residents, making it a small but lively community. Known for its slower pace, Gibsons attracts retirees, nature enthusiasts, and those seeking a more relaxed, coastal lifestyle.
Cultural & Artistic Landscape in Gibsons
Despite its small size, Gibsons sports a vibrant cultural scene. It hosts numerous annual events including the Sunshine Coast Jazz Festival and the Sea Cavalcade, a summer event filled with parades, food stalls, and shows. The city is also home to the Gibsons Public Art Gallery, which showcases the creative works of various talented local and regional artists. The Heritage Playhouse Theatre, a cherished cultural venue, hosts year-round engaging performances, adding to the town's artistic allure.
Educational & Research Facilities
There are several educational institutions in Gibsons which are well-regarded in the region. The Gibsons Elementary School, Elphinstone Secondary School, and the Sunshine Coast Alternative School offer comprehensive education to students of all ages. More than just educational facilities, these institutions also serve as community hubs, hosting various local events and activities. The Gibsons & District Public Library, equipped with a multitude of resources, contributes to the town's intellectual fabric.
Gibsons's Highlights & Recreation
Nature is one of Gibsons' biggest assets. The picturesque Gibsons Harbour, breathtaking Soames Hill hikes, and serene Armours Beach offer wonderful recreational opportunities. The iconic Molly's Reach Restaurant, made famous by "The Beachcombers" TV series, continues to charm visitors and locals alike. The town's parks such as Winegarden Park and Dougall Park offer relaxing green spaces, perfect for picnics and idyllic sojourns.
Commerce & Conveniences
The main artery of commerce in Gibsons is Gibsons Landing, a waterfront venue teeming with artisan shops, boutiques, and eateries. Gibsons is also home to several banking and postal services, ensuring that visitors and residents alike are well catered for. Seasonal sales in local shops also pique the interest of many, making the retail scene in Gibsons a vibrant one.
Transport & Connectivity
Despite being nestled amidst nature, Gibsons is well connected. BC Ferries' Langdale Ferry Terminal allows easy access to and from Vancouver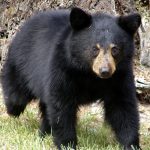 Vancouver Origins & Evolution Located on the western coast of Canada, Vancouver is a vibrant city that beautifully marries natural splendor with urban charm. Its history begins with the indigenous peoples who had inhabited this land for thousands of years before it was explored by Captain George Vancouver in the late 18th-century. Founded in 1886, the city took its name.... Public transport and a network of bike and walking paths ensure accessibility within the town. Additionally, the nearby Sechelt-Gibsons Airport facilitates regional air travel, adding to the geographical convenience.
Sports Facilities
Gibsons proudly touts a number of sports facilities. The Sunshine Coast Arena and Gibsons & Area Community Centre are prime venues for ice hockey and other indoor sports. These centers serve as bases for league games, youth sports programs, and public skating sessions.
Traveler's Final Take
Gibsons is surely a pearl on British Columbia's Sunshine Coast. Its magnetic charm, illustrated through delightful seaside views, a vivacious artistic community, and an array of conveniently-located amenities and services, makes it a destination worth visiting. From exploring the arts and history to embracing outdoor activities, Gibsons offers numerous opportunities for enjoyment and relaxation.
Must-Visit Spots in Gibsons:
1. Gibsons Public Art Gallery
2. Heritage Playhouse Theatre
3. Gibsons Harbour
4. Soames Hill hikes
5. Armours Beach
6. Molly's Reach Restaurant
7. Winegarden Park
8. Dougall Park
9. Gibsons Landing
10. Sunshine Coast Arena
11. Gibsons & Area Community Centre
12. Gibsons & District Public Library
13. BC Ferries' Langdale Ferry Terminal
14. Sechelt-Gibsons Airport