Upham Origins & Evolution
Nestled snugly in the Kings County of New Brunswick, the hamlet of Upham came to life in the mid-18th century. The region started as a lumbering and farming community, gaining economic prominence through exports of timber and farm produce. Over the centuries, Upham has grown and evolved, maintaining its rustic charm while incorporating elements of modern conveniences and amenities. The village's historical bone structure, with many original buildings still standing and housing local businesses, couples perfectly with its vast, green landscapes, forming a picturesque portrait that has become synonymous with Upham's identity.
City's Geography & Demography
Upham is neatly positioned in the most intermediary corner of New Brunswick's southern district, an endearing contrast to the dominant urban sprawl. The region experiences a humid continental climate with moderate summer warmth and heavy snowfall in winters, painting an ethereal landscape of seasonal extremes. Upham's populace, though modest in number, is a warm, tight-knit community. As of the latest census, this tranquil hamlet boasts an approximate population of under 1000, making it a perfect place for those seeking an escape from city life's hustle and bustle.
Cultural & Artistic Landscape in Upham
Although small in size, Upham juggles an explosive cultural calendar. Events like the Annual Village Fair, boasting local arts and crafts, have become an intrinsic part of the city's fabric. Apart from this, through community workshops and galleries around Upham, local artists find a platform to express their talents and contribute significantly to the village's cultural ambiance.
Educational & Research Facilities
Despite its size, Upham cherishes education and intellectual pursuits. The Upham Public Library stands as a testament to this, catering to the literary needs of its residents and doubling as a community center. Although there aren't any universities within Upham, the city's location allows easy access to a number of reputed educational institutions in surrounding areas.
Upham's Highlights & Recreation
Perfect for those thirsting for a tranquil escape, Upham's recreational offerings range from serene nature walks to relaxing picnic spots. Bell's Point Beach, a cherished local treasure, offers a tranquil space for moments of relaxation and pleasure. Sly's Pond Park provides shade-cloaked paths, picnic areas, and a serene atmosphere for family-friendly pursuits.
Commerce & Conveniences
The Umbrella Square in downtown Upham, home to local shops, eateries, and year-round seasonal markets, forms the economic hub of the city. Here, you will find quaint boutiques, artisan bakeries, and some of the freshest produce in New Brunswick. Banks, post offices, and necessary utilities can also be found in the Square, adding convenience to the vibrant and bustling ambiance.
Transport & Connectivity
Upham may be a small town, but its connectivity is anything but inadequate. Serviced by major transit routes and home to a local bus station, Upham is readily accessible from neighboring cities and towns. While it doesn't house an airport of its own, the Hamlet's close proximity to Saint John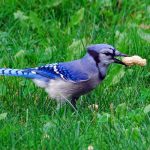 Saint John Origins & Evolution Saint John, located in the heart of the Bay of Fundy in the province of New Brunswick, is Canada's oldest incorporated city and one of its spectacular urban gems. The story of Saint John dates back to 1604 when it was first discovered by French explorers, being officially established as a city in 1785. Its... and Sussex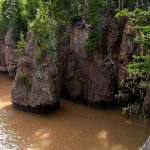 Sussex Origins & Evolution Sussex, located in the southern region of New Brunswick, Canada, has a rich and deep historic root. Founded in the early 19th century, the city was originally a significant stagecoach stop between Saint John and Fredericton. The rapid growth of Sussex was triggered by the discovery of large gypsum deposits, making it one of the most... ensures easy access to air travel.
Sports Facilities
For sports enthusiasts, the town is equipped with a multi-purpose sports facility. Despite its size, the spirit of the community shines bright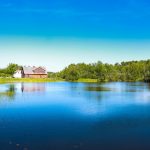 Bright Origins & Evolution Bright, Canada, is the quintessential small town with a rich background and a friendly community spirit. Established in the mid-1800s, Bright was originally a quiet agricultural township in Ontario, rooted in traditional farming practices and a rural way of life. Over the centuries, the city has retained its historic character while also embracing modern development. Today,... in high-energy games of hockey, football, and other sports. Seasonal sports leagues and events ignite the city's otherwise tranquil demeanor, fostering a sense of community and sportsmanship.
Traveler's Final Take
In summary, Upham is a captivating blend of small-town charm, natural beauty, and rich heritage that provides the perfect setting for those seeking a slower, more peaceful pace of life. Its well-rounded facilities, vibrant cultural fixtures, and excellent connectivity make it an ideal destination for both short-term travelers and potential settlers.
"
Must-Visit Spots in Upham
Annual Village Fair
Upham Public Library
Bell's Point Beach
Sly's Pond Park
Umbrella Square
Multi-purpose Sports Facility
"