Grand Forks Origins & Evolution
Tucked in the heart of British Columbia, Canada, Grand Forks was founded in the late 19th century, spurred by the local gold and copper mining boom. The fledgling city saw enormous growth as many settlers, miners, and tradespeople arrived, seeking their fortune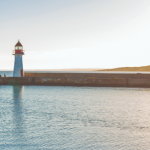 Fortune Origins & Evolution Firstly, let's take a trip down history lane to understand the humble origins of the city of Fortune. Initially inhabited by indigenous communities, Fortune was discovered by European settlers in the early 18th century where it became an important hub for the fishing industry. Over the years, it grew and evolved into a bustling city, maintaining.... The city's name was influenced by its geographical location, where the Kettle River meets the Granby
Granby Origins & Evolution Nestled in the heart of Quebec, Granby is a vibrant city brimming with history and charm. Founded in 1859, it was named after John Manners, the British soldier, politician, and then Marquess of Granby. Renowned for its laborious past, this city was a major hub for the textile, lumber, and mining industries during the 19th century.... River, forming a 'Grand Fork' in the waterways. The city's evolution from a rustic gold prospecting territory to a bustling city is evident in its architectural landscape, with a mix of Victorian era buildings and modern establishments.
Over the years, Grand Forks has overcome numerous adversities, including forest fires and floods, displaying resilience that is deeply ingrained in the city's spirit. Today, Grand Forks is renowned for its vibrant agricultural industry, which has shaped its socio-economic landscape.
City's Geography & Demography
Located at the meeting point of the Kettle and Granby Rivers, Grand Forks is nestled between the Okanagan and Monashee mountain ranges, offering picturesque vistas at every turn. The city experiences a temperate climate, characterized by hot, dry summers and cold, snowy winters.
The latest census records show Grand Forks to have a multicultural population just above 4,000 residents. Known for its warm hospitality, the city opens its arms to folks of all nationalities and walks of life.
Cultural & Artistic Landscape in Grand Forks
Grand Forks truly shines when it comes to cultural offerings. The city celebrates an annual festival named 'The Grand Forks Annual International Baseball Tournament', attracting sports enthusiasts from across the globe. The 'Grand Forks Art Gallery' hosts exhibitions of traditional and contemporary art, while the 'Boundary Museum Society' safeguards the history and heritage of the city.
For theater lovers, the 'Gem Theatre' stage regularly features captivating local and international performances. Additionally, the 'City Park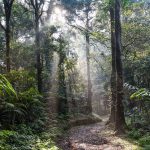 A Monumental Journey Through Time This Canadian beacon of historical significance, City Park, invites visitors into the heart of its rich legacy. While enjoying a panoramic embrace of lush landscapes surrounded by urbanized modernity, it's easy for one to downfall into a welcoming sense of timelessness. Originally constructed in the late 19th century, City Park serves as a testament to... Bandshell' often hosts live music events, adding a rhythmic extravaganza to the city's lively ambiance.
Educational & Research Facilities
Grand Forks takes pride in its robust educational system. 'Selkirk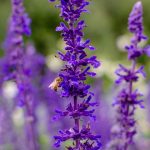 Selkirk Origins & Evolution The intriguing city of Selkirk in Manitoba, Canada, presents a rich tapestry of history and development. Originally known as West Fort Garry, Selkirk was founded in 1882 and has evolved with each waking decade. Its forefathers primarily engaged in fur trading before switching to the mining industry. While trade in these commodities was essential for its... College' offers a plethora of programs, from liberal arts to healthcare. Meanwhile, the 'Grand Forks Public Library' is not just a reservoir of books but offers digital resources and community programs.
In terms of research facilities, the 'Grand Forks Wildlife Center' is a significant contributor to local natural studies, while the 'Boundary Applied and Biomolecular Research Center' offers exciting opportunities for scientific advancement.
Grand Forks's Highlights & Recreation
The striking riverside landscapes make Grand Forks a haven for outdoor enthusiasts. Both the 'City Park' and 'Dick Bartlett Park' offer serene green spaces for recreation. 'Observatory Rock and Phoenix Mountain' promise exhilarating hiking and skiing experiences.
The 'Heritage Walking Tour' provides an insightful journey into the city's past, shedding light on its architectural and historical gems.
Commerce & Conveniences
Trade and commerce thrive in Grand Forks. 'Market Avenue' houses a mix of shops, banks, and other essential services. For a unique shopping experience, the 'Downtown Farmers' Market' entices with its bountiful selection of local produce, handmade crafts, and food offerings.
Transport & Connectivity
Public transport, facilitated by 'BC Transit', ensures excellent connectivity within Grand Forks and to neighboring areas. Though 'Grand Forks Airport' primarily functions as a medical emergency airport, the nearby 'Castlegar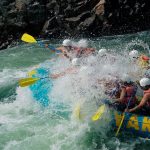 Castlegar Origins & Evolution Castlegar, named after a castle in Ireland, is a small but vibrant city situated in the West Kootenay region of the southern Interior of British Columbia, Canada. Its history traces back to mid-19th Century, when it served as a key trading post for the Columbia River Route of early explorers and indigenous tribes. The area flourished... Airport' offers regular flight services.
Sports Facilities
Sports fan? Grand Forks has got you covered. The city houses 'James Donaldson Park', a large baseball stadium, while the 'Jack Goddard Memorial Arena' caters to ice hockey and skating enthusiasts.
Traveler's Final Take
With its rich history, splendid natural landscape, warm hospitality, and vibrant culture, Grand Forks promises a memorable experience. So, whether you're a nature lover, a history buff, or an urban explorer, Grand Forks has something for everyone.
Must-Visit Spots in Grand Forks
The Grand Forks Art Gallery
The Boundary Museum Society
The Gem Theatre
City Park Bandshell
Selkirk College
Grand Forks Public Library
Grand Forks Wildlife Center
Boundary Applied and Biomolecular Research Center
City Park
Dick Bartlett Park
Observatory Rock and Phoenix Mountain
The Heritage Walking Tour
Downtown Farmers' Market
James Donaldson Park
Jack Goddard Memorial Arena